Some Ways To Sell Used Laptop
Jan 27, 2016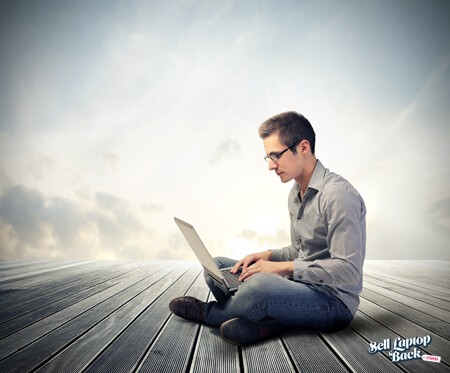 We live at the age of modern technologies. And such gadgets as mobile phones, laptops, tablets, digital cameras and many others make our life easier and better. The world is constantly changing and it's for the best.  I can't even imagine how people, who lived in Middle Ages or even earlier dispensed with all this electronic devices. What would be our world now without such inventions? Where can we get money for new items? We can only suggest. One of several ways is to sell used laptop and receive cash for buying new one.
Advantages of modern computer technologies
Earlier, people had to puzzle over how to spend their spare time. They had to search for the necessary book in the library and read it only in the reading hall, listened music on the radio. Just imagine in your hands film camera instead of digital and how you change this film when it's finished, then you carry this film to the developing chamber and wait an hour while you get your pictures. Nowadays, modern devices help people to brighten up boring travel hours in the train. Digital camera delivers them pictures at once and they can enjoy it, and share with their friends. But even the best gadgets of such brand as Apple, has its service life and requires regular care for proper functioning.
When people decide to sell used laptop, a great number of disturbing questions arise. For example – How should they do it? What do they have to do to successfully recycle their laptops online?  Will anybody be interested in buying proposed product? And, finally, no doubts that the most important question in this area is the question «Where can someone sell his used or broken laptop?»
Different variants of used laptop recycling
There are different ways to trade or sell your used laptop products. The first and the easiest one is to sell to somebody of your relatives or friends who need it. But this way has some hidden pitfalls. If your laptop has some problems in future, the person who bought it will lay the blame on you for it and you`ll probably lose a friend.
The second way may be considered to be the fastest. You may address to experts in this sphere who will check your laptop and make a bid for it. On the one hand, of course, the price can be lower than that one you expected to get but, on the other hand, this way has its benefits in efficiency.
The third way of selling a personal computer is placing an advertisement in the Internet on websites. With the help of these sites it would be easier for you to find a customer for your product and, moreover, you can choose a client you trust more and who gives more money, but you should be attentive and check a customer not to be nicely left.
But the best variant is to sell your favorite laptop to one of the well-known online company.  SellLaptopBack is the nation's managing buyer of used laptops. Its team does it extremely easy for you to receive good cash for your used device. With their system, it takes only few minutes to sell laptop, tablets, smartphones or other electronics. Stop leaving these unwanted gadgets to collect dust, sell them us right now. All you need is to search our site, fill out an instant quote and send it us using pre-paid box and label. And finally sit back and collect your money.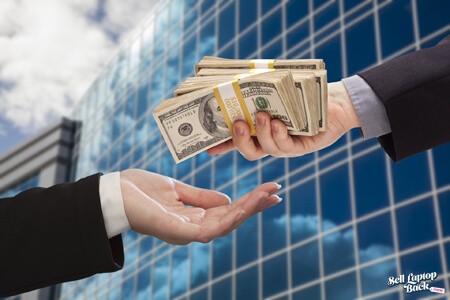 Advantages of used laptops
Used laptops are very often seen as unwanted or extinct pieces of trash. But they are usually well functioning and can perform most problems alright. But people, for their nature, try to get rid of their used laptops and buy modern gadgets. In such developed countries as United States it is very hard to find new owners of used laptop because everybody is after the latest one.  Such units are required in less developed countries by those who can't afford new devices and laptops in good condition avoid ejecting. Our service does everything possible to prevent putting a needless strain on the environment and simultaneously gives you financial stimulus to recycle your used laptop with us.
You can sell your used laptop in any condition: doesn't turn on, has a battery cover mission, or without button. Just be honest describing your device. We will be happy to take your used laptop and give you the most cash for it. You would be good surprised how much money you can make for a laptop even if it is faulty. Selling your used laptop, you can get some additional cash for buying new one, instead of wasting your time and money for repairing. You also can choose method of payment: via company check which will be sent by mail or immediately via PayPal.
Dealing with us, you can receive cash for your laptop in a way that defends your identifying information and profits the environment. We guaranty that we delete all your personal information before recycling it. We'll still recompense you for not flinging your laptop away and saving our planet. SellLaptopBack specializes in laptop recycling, providing quick, convenient and risk free service. We give individual attention to each customer. Gratification of our clients is our main goal. Working honest and responsibly we have turned out respect and belief of our customers.
SellLaptopBack provides excellent opportunities to cash in on your used laptop. We offer you many ways to sell used laptop. Our professional team helps you to recycle your laptop and even get cash for it.
You can sell almost any type of used laptop, be it working or faulty we accept any brands and models. What are you waiting for? Find your devices now and sell them with us.
Our team with the best professionals provides an excellent service, which at the same time help your pocket and the environment.
We believe that selling/recycling your laptop should be easy, safe and economical and no matter if it's broken used or dirty!.