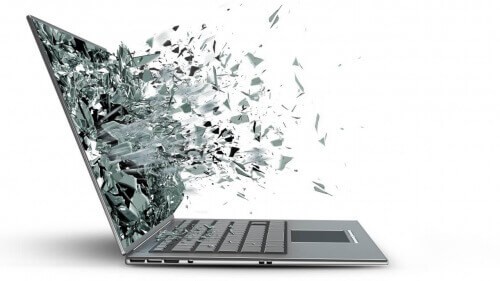 At present times even famous and popular brands of electronics give warranty certificates only for 1 or 2 years. The reason is very simple.  Technological process does not stand on one place. It grows fast and finally there are many new devices. The number of broken items increase constantly and day by day we hear about the rise of this tendency. People don't imagine what to do with those broken laptops. However, everything is not so bad and there is some good news. You may be surprised but your non-working laptop can have more than one life.
What to do with the broken laptop?
You can try to repair your old and broken laptop.
You can have some extra money of your used laptop by selling it to local recycling company.
You can use buyback services for your broken and used item to a recycling company that will pay some money for it and even provide free shipping.
Finally you can sell broken laptop online!
The choice is big and it is your deal what to do with your non-working laptop. On our mind, it is much better to sell it than leave your recently retired device and watch how it gathers dust bunnies in your house. If you finally decided to earn some money from your useless gadget do not go to other sites for searching some better offers we do the best once. Fill our on-line quote and in a few days you will get your money.
Are you interested in selling your useless laptop? You think that nobody will buy it? Then you are wrong. The motto of our company –  "Everything has its price". Let us say, that our on-line company is specialized on buying useless, old, non-working laptops. Do not worry if your laptop has seen better days! We are not joking, we are ready to buy your gadgets even if they do not have charger, battery or have some other breakdowns. We can make you sure, that our company will do everything possible to make you pleased. You can compare our service with some other stores, and you will see, that here you can get the most suitable prices for your retired laptop.
We offer free shipping services (box included if you need one).
We do our best to save you from unnecessary laptops and other devices.
We are ready to buy laptops in any conditions for the best prices.
We are in contact at any time and waiting for your quotes.
It is worth to take to the consideration, that selling your old gadget has a lot of pluses. Our company really believes that only with the help of real partnership we can reach the success and make the world better. You do not know how to sell your laptop? You don't do that before? Than let us present you the list of benefits, which can help you to realize the importance of your choice.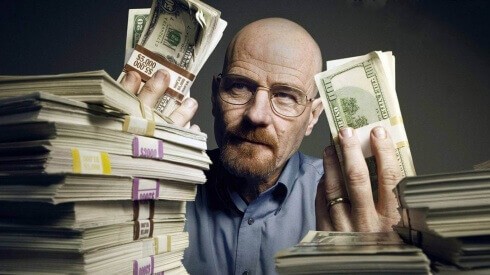 You can get some extra money for your broken and useless laptop.
You can give another chance for life to unnecessary things;
You prevent the planet from pollution.
You make your house free from old covered with dust gadgets.
You save the health of your nearest and dearest.
So, you can be free your house of apartment from your broken device, make some money and will not damage the nature.
Don't you still want to get rid of that re-used laptop in your home? Yes? Then the only step that you have to do is to let us now and we will help you.  If your gadget is broken and in bad conditions we will take care about it.  We arrange laptops in point to save useful components and recycle harmful once. Remember that recycling your laptop can save your life. All that you need to do is to visit our site! Less briefly, you will complete an instant online quote, where you need to point the model and condition of the laptop you manage to sell. Then you should package properly and carefully it with shipping form we have sent you before. After that you shop your broken device to by dropping it off at your nearest UPS centre.
Once your laptop arrives to our company, we will inspect it properly to make sure about its model and conditions. Moreover, we have special quality control team, which examines all the possible laptop electronics, functions, Operating system and many other facilities. If everything is perfect we will send you your money. If our experts find some additional defects that weren't mentioned in your quotes than we will contact you and offer a new, lower price. It is you right to accept or reject it. These are the mail rules of our company. If you have some additional questions feel free to contact us. We are always ready to help you and to answer all your questions.

According to everything above mentioned, there are many possible ways to get some money from selling your broken and already unnecessary laptop back. May be someone need specially your laptop for his/her DIY project or laptop repair. Make a right choice and do not loose your chance of getting cash benefit while recycling your laptop to reduce local and global e-waste.
So, if your laptop is broken, old, faulty used and gathers dust you should use our on-line store. Here we are ready to Buyback Laptops and give you the best possible quotes with most cash for your laptop paid.
Remember that if you have a device that you do not use anymore just contact us and let us know that you want to sell it back and set up an on-site appointment anytime! Most of the cases your laptop can be sold using our online instant quote system, but if you have a concern or the question we always here ready to help you.
We will buy any unwanted broken or old laptop from you.
Do you also have an old unwanted laptop? Is it simply take place and you do not imagine what to do with it? You take the right address! Contact us and we will do our best to get the best price for your broken gadget. We will help you recycle almost any gadget, laptop in your household.
So, sell your broken laptop today and tomorrow you will get money! Became our client and you will see our perfect recycling services, sell broken laptop with us. We are waiting for you!
SELL LAPTOPS: