What do you do with products of technical progress that you don't use anymore? Most people usually throw away their broken stuff, including their cell-phones, Laptops and tablets. The statistics says that over 2 000 000 tons of technical trash is being thrown away every year. This is a huge number and it only increases every single day. And you will never guess how much all this garbage costs – about $50 billions. It is even hard to imagine how much damage it causes to environment. Our poor planet is just sinking in all this garbage. Of course, scientists from all over the world try to find different ways to solve this global problem. Do you know that you can help save the Earth and even get money for that? There is one perfect way to do it and you can find out everything about it below.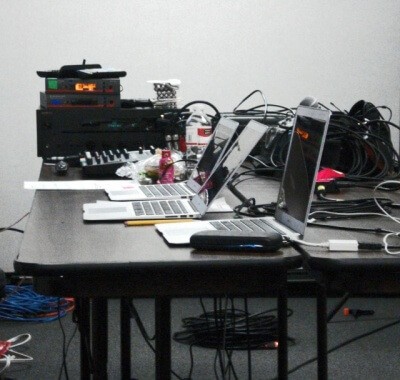 Sell and recycle your old laptop
It is proven that most people throw away their gadgets because they want to buy a new one that is more functional, more expensive and fancier. If you want to get better laptop and get rid of your old one, then we have good news for you – there is amazing possibility for you to trade broken Laptop or a smartphone and get some cash for it. This is one of the best services that are available for people who use gadgets all the time. It is not a dream; it is really possible to sell your old laptop or tablet even if it doesn't work anymore.
We offer you a profitable and beneficial purchase. You can easily get rid of your old device and receive money for buying a brand new laptop. This is a very interesting option for those, who like to be in trend and use only the newest units that can be found on the market. Our company is at your service if you are going to make some extra money getting rid of your broken device and trade fast your broken Laptop.
Why our company?
You can find different companies that offer you to trade your broken Laptop, smartphone or other device, but SellLaptopBack can do it faster and pay you more for this. You can find a lot of positive feedback on our website from our satisfied clients who have already tried and tasted that we are the best on this field. So, if you want to sell any old and broken unit that you are not going to use anymore you are in the right place. Nothing can say more about our successful work than more than 10 000 customers that have already managed to trade their broken Laptop or other gadgets by means of our company. Besides, we have a huge experience in this area, so we know exactly what to do with your old and broken unit.
Choosing to trade broken Laptop with our service you will always be able to track it and know about its location by receiving messages. Your peace of mind and security of your unit is our greatest responsibility and the highest priority. From the time we get your device we take all responsibility about it and of course, we can assure that you will get your money in time. And there is another important thing that we promise our customers – all personal particulars will not be passed to other people and will be deleted right after our successful cooperation is finished. Once again you have a chance to look through our customer reviews and make sure that we are the most reliable company of the market.
Saving your time. We will take care about your device from the moment we get it. Our clients don't have to worry about the process because we are going to do everything ourselves. All you must do is filling out our online form. It is not hard, just name a model of your unit and describe its condition. You can also write any additional information that you think we may need to know. Usually we must know about problems that appear while using this product of technical progress and damages that are present on its surface. After filling out our online form you will get a free box with our logo or use your own if you want and just send your Laptop or a tablet back to us. And from that time nothing more is demanded from you (accept of receiving your money).
Professional team that will check and evaluate your gadget. First of all we will make sure that it correspond all your announced characteristics. If everything is fine your money will be immediately sent to you. We are always honest with our customers and if your device is in a better state than you think you will get even more.
Easy way to get your cash. Everything we do is based on our client's comfort. After you trade broken Laptop for our company you will receive your cash the way you consider the best for you. We can send it via check or PayPal. We can also consider other ways of sending your money to you if it is necessary.
When your selling us your old device you do the right thing. First of all you help prevent our planet from being polluted even more and that is very important. You also give your broken smartphone or Laptop an opportunity to receive a new life being fixed or recycled. And you help yourself with extra money. Even one of these benefits is a good reason to sell everything you have to us, so do it right now and you will never regret it.
If you have some broken unit that you are going to throw away SellLaptopBack.com will help you get money for laptops that you would consider a  junk. Just fill out our form and let us do everything else. All our customers usually recommend us to all their friends, co-workers and family members because with us they always feel secure and sure in our integrity.