To know everything about modern gadgets it's important for a person living in the 21st century. And it's not only a fashion, because portable computers are needed for work, communication and just for fun. The world of laptops is rich and varied: types, production capabilities, historical facts and manufacturers investing something new in this smartest device. It's really exciting, so stand aside we simply couldn't!
Some historical facts
For the first time the idea of portable computer, that would be no thicker than a notepad, put forward by Alan Kay. This man believed that the best way to predict the future is make every possible for create it by own hands. And although in 1968 his ideas seemed too futuristic, today we can say with confidence that his dream came true. Modern laptops aren't only highly mobile, but also available to wider public.
In 1979, William Moggridge from Grid Systems Corp Company has developed probably the first ever laptop Grid Compass. It had a memory on cylindrical magnetic disk with a capacity of 340 kilobytes. On the flip was embedded electroluminescent graphics display. The computer used by the processor Intel i80C86. Its price was $ 8,000, and it was very expensive and not cost-effective. Externally, the device looked scary, so its creator is often joked about it.
The first laptop to end-users market was released in 1981 thanks to the inventor Adam Osborne. The device Osborne 1 had an autonomous power supply system, weighed 24 pounds and cost only $ 1,795. Demand for the first laptops proved to be extremely high, so Osborne Computer Corporation was the fastest growing company in Silicon Valley.
The new millennium was marked by the rapid growth of IT technology market. For a long time laptops were inferior in productivity and portability was achieved at the expense of power. Today the situation has changed dramatically, because modern gadgets are almost the demonstration area of new technologies. Therefore, we can conclude that prophetic words of Alan Kay fulfilled by 100% and even more.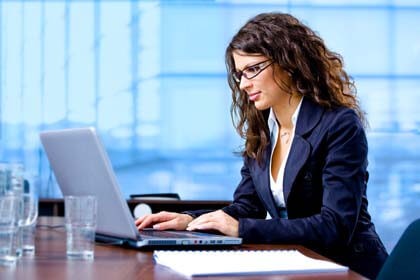 The popularity of laptops caused by their following advantages, namely:
Low weight and dimensions. The main advantage of laptops is their portability. You can take this device to any tourist and business-train, not speak about use the device in any room, transport and bench in the park. A stationary PC be problematic simply to move from the spot;
For work isn't necessary to connect external devices. As it's known PC consists of many auxiliary parts, the main ones being the system unit, monitor, keyboard, speakers, mouse and camera. For a laptop there's no need to connect any external device. It has everything: the touchpad, built-in screen, a webcam and keyboard. Through this, use such technique is much more convenient;
Standalone operation. The presence of a laptop battery allows you to work in environment where isn't electrical network;
The ability to connect to wireless networks. Almost all modern laptops (except for some very budget models) are equipped with built-in Wi-Fi adapter that allows you to connect to Internet without wires. Points of Wi-Fi access are available in many cafes, malls, airports, hotels. There's also municipal Wi-Fi networks that allow connect to a wireless network in many parts of the city.
Laptops disadvantages
But apart from the merits, laptops have disadvantages:
Lower productivity than in desktop PCs. Computer power is one of the main criteria for choosing devices. And average statistical laptops in this sense inferior to desktop computers. All business in the features of cooling system that doesn't allow installing the components with high heat dissipation. Of course, there're powerful portable devices intended for gaming, modeling, design and complex computing programs, but even they cannot always to meet your professional requirements;
Limitations of modernization. Assembling the PC for personal needs or simply replacing any parts for increased power is popular today. Unfortunately, it's difficult to improve the laptops. In addition, to find the right parts in retail sales is almost impossible;
The complexity of repair. Compact design, the fragility of the details, the presence of very small components makes it difficult to repair. Therefore, a good master work is expensive, and in most cases more profitable to buy a new gadget;
High probability of loss or theft. Compact and mobile laptops often stolen, and often forget in transport, hotels, conference halls, etc. To protect the gadget from the loss or theft you can compliance basic safety rules (for example, don't leave the device anywhere, don't attracting attention to it). Additionally, the device can be equipped with a combination lock that is attached to the large and heavy stationary object. To some extent, to reduce the likelihood of theft can also use special STOP-labels;
The cooling systems of electronic components often don't provide adequate heat dissipation and fan speed due to their small size. This generates a strong high-frequency noise, which is impossible to get rid of. In desktop computers organization adequate cooling is usually not difficult, especially in case modern housings with the location of the power supply at the bottom. By the way, regular overheating is a common cause of breakdowns laptops.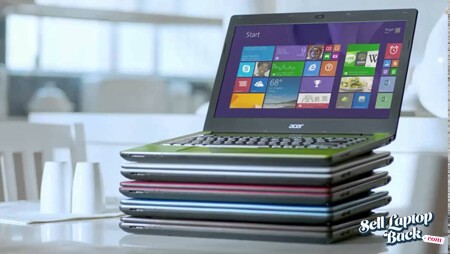 Popular manufacturers of laptops
If you pre-define the brand, you can spend more time choosing a specific model and its specifications. If we talk about the laptop manufacturer that there're many "top" brands, each of which has a set, both pluses and minuses. Therefore, to determine the best laptop brand will be difficult: for one person it may be HP manufacturer, for another totally different. You must clearly understand what you want from device, what characteristics it should have. On this basis, we present a list of the top 10 laptop manufacturers, each of which has a worthy model range and different pricing.
Apple
If you need productivity you can while boldly purchase laptops from Apple. None of the currently existing laptops cannot be compared with the very popular line MacBook. The series includes about 7-8 models, but each of them will cost you more than $ 1,000. Nowadays, if you work professionally with graphics or video you can be dissatisfied capabilities of the platform Windows.
In such case, you definitely need to pay attention to Apple. At the moment, the company is the best global brand; it hasn't shortcomings in the keyboard, touch pad, quality of design and display. Everything is perfect and tidy in the MacBook including long battery life. In general, Apple laptops the most expensive, but it's a manufacturer with the best reputation in the world and invested funds is fully justify itself.
Sony Vaio
Sony has been long and successfully engaged in the production of electronic equipment. A product of this Japanese corporation enjoys stunning popularity from decade to decade and the same can be said about the brand Vaio. The only one who managed to get ahead of Sony is the company Apple.
Laptops are sold under the brand name Sony VAIO are usually much more expensive than devices from other brands, but they have a very good keyboard, durability, survivability of battery and reliability iron. Sony Laptops are always presented in a large choice of colors and their multimedia features may completely change from model to model.
HP
Company Hewlett-Packard, better known by the abbreviation HP, has long been engaged in the production of laptops. In 2002, HP acquired Compaq, another major manufacturer of computers. As a result, last year Hewlett-Packard holds the second position in terms of the presence of products in the global market.
HP, for the most part, produces standard laptops, adhering to a consistently high quality. Not so long ago at HP took over the production of laptops, which are for all parameters not inferior devices Asus and Acer, but cost no more than $ 500. The greatest attention in laptops HP devotes sound and graphics.
Dell
The company was founded in 1984 with a starting capital of about one thousand dollars. But in 1987, Dell entered the market in Europe and after 7 years on the Asian market. At the moment, the number of employees across the world is 65.2 thousand people. In 2008 was released the first netbook Inspiron Mini, thereby confirming the development and the search for new directions in the field of IT. In addition, the company wins excellent post-warranty customer service.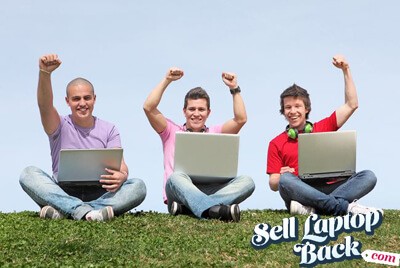 Samsung
After stunning success of the release line of smartphones Galaxy S, the company was forced to work on their laptops, which aren't impressed by good quality. The brand launched the production of game models, which have a high power, sound and graphics. Some experts on computer industry sometimes even put stationary gaming computers on a par with laptops Samsung that in itself is very flattering for the latter.
Lenovo
The company produces personal computers, mobile phones, netbooks, servers, monitors, accessories for laptops and develops software for its products. The company has more than 5,500 patents worldwide. In addition, Lenovo got into the top 30 innovative companies according to BusinessWeek magazine and in the top 10 most environmentally friendly companies by magazine Forbes. Of course we cannot say that the Lenovo laptop best of the best, but they are good in many aspects.
Asus
Asus is a Taiwanese company that specializes in the production of personal computers. This is one of the most powerful brands in the world of laptops. In its segment the company concedes only HP, Lenovo, Dell and Acer. Interestingly, the brand name is derived from the word Pegasus. Full name of the company is reproduced as ASUSTeK Computer Inc. Laptops have good quality, especially if we consider their reasonable price.
Acer
Acer has become very popular when launched the new line of laptops Acer Aspire. It seems that brand with its new series filled the whole world, and this despite the fact that the prices of its devices aren't so low compared with other brands represented in this ranking. We cannot speak with certainty about the latest models of Acer, but in the past at the Taiwanese laptops constantly been complaints of the slow hard drive activity and poor viewing angles of the screen.
In any case, the Acer has a few good models for quite competitive price, but anyway, many people don't regard Acer as reliable and good brand. However, at this stage the company from Taiwan started to introduce in their laptops innovative technologies, so let's see what will happen next.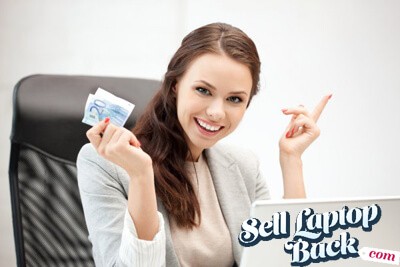 Old laptop, as a means of income
Given the huge demand for modern electronic gadgets and the damage which they carry for health and the environment it isn't surprising that people turned them into sources of additional income. Normally we change the laptops every two years due to the rapid development of technology and the emergence of new, more advanced models. But what about older devices, that around the world are seen as electronic waste.
Most resourceful and educated people make the right decisions and sell their old, unwanted and broken laptops to specialized companies. Typically, such transactions are carried out online and don't require any physical effort and time. This is a good way to make money, get rid of unnecessary gadget and receive the money to buy a new unit. Of course you can find a buyer in the forums and trading platforms, but about the effectiveness of this scheme is difficult to say for sure.
There's still a lot of interesting information about laptops and their place in our life but it's impossible to cover all in one article. Every day scientists are working on improving technology to make human life easier and more enjoyable. And you really need to best possible use these achievements. The main thing you need to remember that every decision has its consequences, and before buying new gadget take care of your old device. Today there're two ways: to pass it for recycling or to profitably sell. Only one thing is clear, that only you may decide which way to go!