What can you find on our site?
You have a lot of stuff at home and don't know what to do with e-devices lying around the house?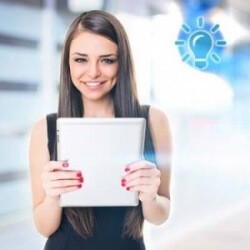 You want to trade your old or broken laptop, but don't know who needs this out-dated stuff? Or you are selling an unpopular, but good model, and have no idea where to find the buyer because it is out of production? Simply, you want to have some extra cash for useless thing? You have come to the right place.
It is a great online store, where you can sell old, used, or broken laptop, its parts and special equipment for it, and as the result get good payment for it. This is one of the oldest online resource which provides paying for the packaging and shipping fees of our customers. We are suggesting more and more special services for our clients because our goal is to satisfy every consumer in the age of such changeable and developing technological market. The other, but also important purpose is to stay green and to give a new life to the old things. Don't regret about useless stuff – share it with someone who needs it. We are eager to pay cash money for your out-of-use, clapped-out laptop and to sell it back to a new owner. Is it true? Yes, it is the way we are doing our business.
Our long-standing experience helped us to find the most ethical and logical solution of reducing and recycling e-waste stuff and that's why we want you to join us.
We provide the best recycling service for your laptop.

Our goal is to protect environment and provide top laptop buyback service to people of all the legal ages. We can subdivide laptops users into three types: Brand lovers, Go-getters and Switchers. The first once are patient consumers, who are following the one brand. And the reason for a new purchase is simple - they just want to upgrade the gadget. Go-getters are eager to be best of the best and their goal is to get technological innovation from the top brands. They are satisfied with their previous computer, but curiosity make a great deal with them. Switchers are dissatisfied users, who are searching better laptop because their old one is unsuitable. They don't follow the brand or theirs curiosity – the only one they need is comfort and demanding options. As you see, the only idea for all is to find some special goods that will enjoy them mostly. That's why we provides you a chance of getting extra cash and helps you to make the first step to your future wanted and suitable purchase. By the way we do not only fulfill your wish, we also clear off your space from the junk.
We respect and care about your time you spend in our store, that's why our system of online transactions is fast and easy. So, how does our service work if you want to trade a laptop?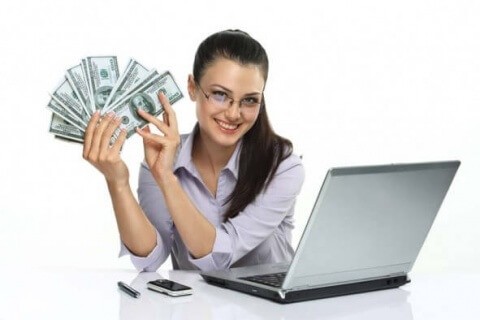 First step is getting information. Contact us and we will ask you two specific questions about your laptop, so you get the quote less than in a minute. The needed information is a brand you want to trade and its model. We are care about security that's why when you have answered the questions check out your email to confirm you transaction. We want our service to be comfort and easy, so even if you don't know the model number, we can help you to find it. Simply follow the directions on our site and you will probably get it.
The second step is shipping. We offer free shipping to our customers and even ready to pay back costs you have spared on shipping box or also you can ask us for a free box. You simply need to receive free USPS shipping and then ask us for a prepaid shipping label. We hope that this confirm our impersonal interest and willing to help you to get rid of your old device.
The third and the most pleasant step is payment. It is send the next business after inspection. We work with different payment systems, so you can chose the most comfortable for you. We offer you getting it by mail or via PayPal – but it is up to you how to receive your cash money for sold laptop. The payment comes in two or seven business days. Then enjoy your cash and feel good about it!
We provide safety to you and your laptop.
Information security is the key of our good service. It is very important to us save your data in both online or offline you are. Our words are verified by certificates. The first step when we receive your laptop is to clear all information from your hard disk, even if it was formatted. After this operation it is impossible to retrieve even a byte from the old information saved on your laptop. So cyber crimes will never take place in our store.
We are green friendly laptop trade-in store.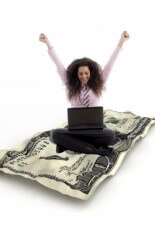 Nowadays the problem of damaging nature is set of the edge because of technological progress and human activity. Do we care about that? Surely we do. The idea of recycling and reusing laptops and other e-wastes prevents our soil from such toxic substances and elements as lead, mercury, and cadmium. Do you know how this wastes can damage water you drink? We know that. That's why we are active planet savers. Our site is in process of getting a badge of Green Certified Site, and follows the same rank as IMB or Harvard University. It means that our technologies are going to operate our site safety and produce smaller amount of Carbon Dioxide. Our activity also has got a recycling permit from the government of our State. Our work consists of inspecting your gadget, disassembling it. We sort process laptops according to save useful components and recycle of the useless ones. We are supported by worldwide organizations which try to protect not only the Earth, but its inhabitants. Recycle your laptops – save your life and prevent your surroundings from damaging.
Finally we can say that selling laptop back has a lot of advantages. First one is that you get rid of stuff that you don't use or dissatisfied with. Psychologists say that if you want to realize you dream or get something new to your life – clear off space for it. We offer do not throw away a gadget but trade it to us. We think it's pretty good to make money for an old rope. Second one is that you'll get a chance to buy a new gadget or to spare it with pleasure for a needed purchase or dreamed vacation. It takes 15 minutes and that's it. Third one is that you give an opportunity to those who want to buy a computer, but have a spot of cash. Or to someone who search the priceless used detail for his laptop for years and cannot find it because it is out of production.
You make a good job and ease somebody's life. And the last and the most important one is that every one in the world should say thank you. If you think "why?" the answer is simple – you save your surrounding, your city and our planet from toxic substances. Like in every case even small input makes sense. So, now you see that when you even receive some benefits as cash, you do a lot of good things to others.
SELL LAPTOPS: