Very often on some holidays or for birthday people gift some gadgets, mostly laptops. Than appears the question what to do with the old one? It becomes unnecessary but you couldn't throw it away, because it still costs some money and it is harmful for environment. If your laptop is in a working condition you might sell it. It is a brilliant idea, isn't it? In this way many people try find all the possible selling way. Do not waist you time and nerves looking for potential buyers. All that you need to do is to visit our site. The SellLaptopBack company will buy your laptop.
In today's world every dollar counts – so why not sell that not-so-old but already unnecessary laptop? Moreover, it is better to sell your used unit and earn some money, than watching your recently retired laptop gather dust bunnies in your apartment.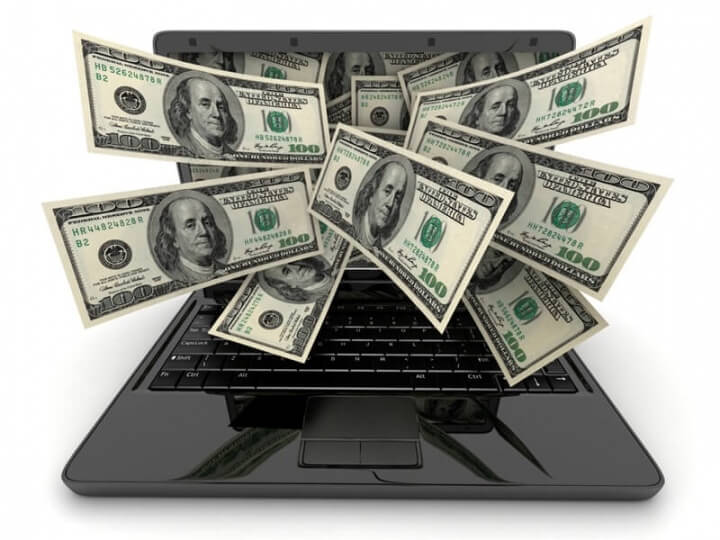 The advantages of selling you old laptop:
You can make some extra money and used them in the way you like or just pocket them for a rainy day;

You'll have more free space in your room or house;

You help others to find the thing they need;

If you sell your old gadget and not throw it away you make your positive contribution to the environment.
Our on-line company has a special program with the help of which you can sell your retired device. We are ready to help you! Still, there are some rules that you have to follow while selling your laptop. We must be sure that your gadget is ready for the second life of service.
Our SellLaptopBack on-line buyback store has a lot of benefits:
We offer the best Laptop Buyback services.

Selling your laptop is a smart way to get rid of unnecessary gadgets.

We can buy laptops of different models.

We are trying to get you the best price for your gadget.

We work very fast, so you don't have to wait for ages selling your laptop.

You can contact us on any suitable for you time and remember that we are ready for communication.
You need to possess some documents that will improve that you are the legal owner of the device that you manage to sell. We need to be sure that it isn't stolen.

Laptop should be in working conditions. It should switch on and off, load the main Operating systems, the screen should be attached and not broken etc. Fully Intact and working means that all parts/components of the gadget including (but not limited to):
Keyboard;

DVD Rom;

Screen;

Touchpad;

RAM;

Battery;

HDD;

USB port;

Charging port;

Charging Adapt or
are in working condition and not missing. Also there should be no physical damage to the device or any of the parts/components.
Before accepting your laptop we need to look over it and check its conditions, market value, specifications and other important features.

We will check not only its outlook, but scan your old laptop for malware, including viruses, spyware and worms. We are sure that you don't want to pass along security threats to the next owner.
You can sell the laptop with all accessories that you have, including those that were originally included.
It is important to remember, that according to the policy of our company, we take care of our customers' privacy. If you do not delete your personal files, we will do this. It means that we will clean the hard drive of your laptop with the help of special programs and do not use any of your private documents, photos or some other information. Still, we always stress not leave any personal and financial data, including credit card, bank account, and social security numbers, on your hard drive.
Our customers always ask a question: "How much does my used laptop cost?" According to the rules of our company the value of the gadget will depend on model, configuration and condition of your gadget. The final price could be said only after we get that device and our experts check it. Once your laptop arrives to our company, we will inspect it properly to make sure about its model and conditions. Moreover, we have special quality control team, which examines all the possible laptop electronics, functions, Operating system and many other facilities. If everything is perfect we will send you your money. If our experts find some additional defects that weren't mentioned in your quotes than we will contact you and offer a new, lower price. It is you right to accept or reject it. So, be sure you fill the quotes properly and do not omit any details.
So, what shall the customers do to sell their retired laptops?
To visit our on-line store.

To fill out the on-line quote.

Check if you any documents of certificates that will improve that you are the owner of the device.

To make sure that your "old friend" in a working condition and ready for the second life.

Give all the additional information about your gadget (do it properly because it will influence its price).

Leave your phone number and e-mail.

Select the shipping variants.

Choose the type of payment.

Wait for our call.
At the same time, SellLaptopBack company can ensure you in high and professional service. Our experts will help you to put the value on your device and will support you through every step of the process. Our on-line store is ready to buy used laptops from individual customers and from different organizations. The more you want to sell the better. If you have more than one gadget to sell than we are waiting for you!
So, if you have unnecessary laptop at your house remember that it can bring you some money. Do not throw it away! Just contact us and you will see how it's easy to sell you used gadget. Do the right choice and sell your laptop with our SellLaptopBack.