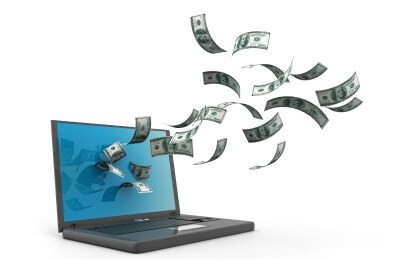 When your laptop is broken, the first questions that appear in your head are: How to fix it? How much will it cost for me? Maybe is it better to buy new one? And what can I do with broken device? Sure, as a rational person, you will analyze what is better for you: hand over it for repair or buy new? You will look for service centers where you can fix your laptop and will monitor prices for modern laptops.If your gadget is more than 2 years old, likely its repair will cost a lot, so it is better to buy new one, which will be more modern, effective and working. Sometimes, even after repair, your old gadget will work bad and not long. But you will pay for its repair and then will buy new one. What for will you pay twice? Obviously, it will be much better to get money for your broken device and buy new one. In such way you will lose almost nothing, because the price for sale will almost cover price for purchase.
How much money can you get for a broken laptop?
Nowadays we live in the world of technologies, which are changed and developed every day, hour and minute. New laptop brands, models, characteristics cause the needs and make us buy them. In one word this is all called "scientific and technological progress". We all know about it and hear this definition almost every single day. Scientific and technological progress is an ongoing process of creating new and improving applied technologies, capital goods and the final product using the achievements of science.And all our technological units, which we use, are products of this progress. We always notice that the price for device we recently bought is less now in comparison with the price which we paid for it. Why does it happen? The main reason is the components from which they are collected get cheaper, as well as the cost of production of computers are reduced. Also the emergence of new models and parameters causes this process.Moreover, in the world of technologies the big competition between producers exits, what makes them make more qualitative and improved units. Therefore, how can you push off from the purchase price? The maximum from what you can push off is the current market-price. You must admit, that every modern model loses from 1 to 3% of its current market-price every month. Moreover, today the prices for electronics decrease much faster than the devices themselves becoming morally obsolete.That's why do not expect to get 70% from the purchase price of a laptop which is 3 years old. If you get a third laptop half of the price for which you bought your gadget, then it will be very good and may be counted like a "successful deal". But do not worry and do not get upset thinking that you will not be able to realize it for the best price! Wait, do not trash it immediately! Because, here we are! And we are ready to offer you the best price for your broken laptop. Be assured, no one will pay you more because our company regularly reviews prices of our competitors to pay more. Do you think it is not true? Then you can make sure in your own analyzing prices in different places.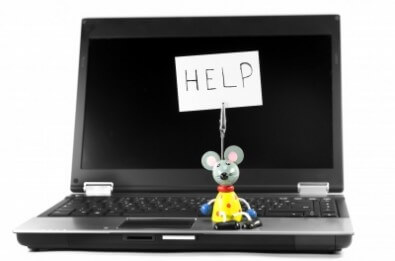 What are the options with companies?
Like every modern person, person of 21th century, you will look for companies in Internet,writing your question in the search system like Google. As soon as you do it, you will see a lot of companies which will be shown in the search. All of them offer the same service and are ready to buy your broken laptop, but they have difference in prices. To find the best company which will offer you the best price you will have to spend a lot of time sitting near computer, writing, searching, analyzing and so on. Besides, you can sell it in the traditional way – not online. For this you can go to pawn shops, service centers, appliance stores or even find a buyer among friends. So, you can see that there are a lot of options to do it. But, as for everything else, you will need patience and time for this too. You also can do it here without wasting time.
Choose the best option for you!
From what the cost of sale is formed?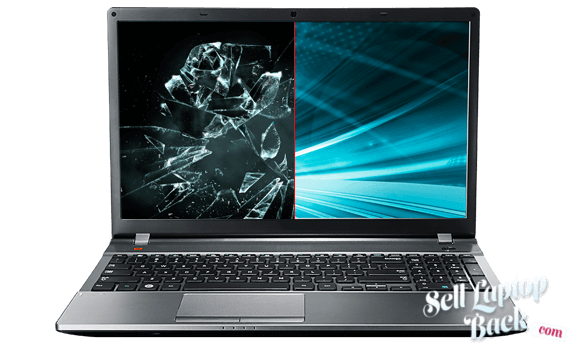 The final price for your laptop depends on a lot of things. The main of them are:
Technical condition of the techniques:

A lot of companies buy laptops in particular conditions. If your unit does not match these requirements, then they will not buy it or give you peanuts. But there are companies which are willing to buy any laptops in any conditions and pay for it the price they really cost based on analysis and evaluation.

Model of a laptop:  This is one of the most important parameters, because, laptop trade-in companies take into account the cost of analogical devices on the current market.
The presence of the components:

If laptop is completed with its battery or charger, it increases the chances of getting a larger amount of money.

The presence of the relevant documents to the computer:

Majority of companies accept laptops only with attached documents for them, which prove that you are its owner. And this is right, and shows seriousness and level of one or another company. It means that this company follows the law and does not violate it. Definitely, it shows particular service from the good side.

The length of exploitation: 

Here everything is very simple. The smaller the length of exploitation, so the larger amount of money you will be able to get for it.

The presence of big damages: 

The more damages it has, the lower will be the final price. Also, if there are few damages, but they are very essential, it also will decrease the price.
Hopefully, it was useful for you and you have got answers for all questions you needed. Good luck with the sale of your broken device, but do not forget that you can always sell it to us too!