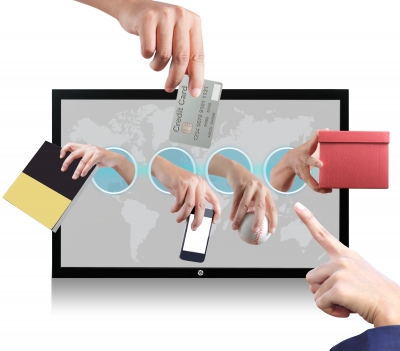 Nowadays even the most popular and famous laptop brands foozle their production. Lately those big brand names only a give certificate of warranty for only 1 or 2 years. The reason for this is that technological progress grows at a very quick pace and it's often easier to buy a new one.
The amount of broken devices mounts day by day and we have no idea what to do with it. However, there is good news. Broken laptops, as well as some other gadgets, can live more than once. For example, an old laptop can be repaired and serve you as a DIY device. Remember, you can sell your broken laptop back to a recycling store that will pay cash for it and even provide you free shipping. How to sell your broken or dead laptop.
Every thing has its price, so do not fill your mind with thoughts like, "Who will buy my broken laptop?" Today there are a lot of online services and stores where you can trade your broken gadget. The difference between them is the service and the price they are ready to pay for your laptop. So, if you have one, choose the most suitable store for you. Let it be known that our company is specially designed on buying old, used, non-working and broken laptops even if they do not have a charger, battery or have other deficiencies.
You can compare our service with other online stores, and you will be sure, that here you will find the highest prices even for e-waste (electronic waste). If you want to get an instant quote, please visit our homepage, where you will answer three questions about the details of your laptop, or other device you want to sell. Once that is completed you will see the price we are ready to pay for it. At that point, payment fees for shipping are available.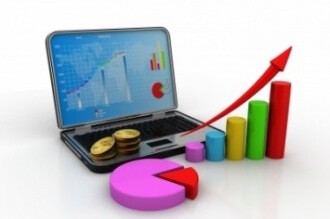 You should know that selling your laptop also has many benefits for both parties involved. We truly believe that only through partnership we can reach the success and change in the world. Let us show you the list of benefits, which will help you to realize the importance of your choice.
You get cash money for your broken laptop;
You give another life to worn electronics;
You help others to find the things they want or need;
You help your local area from causing unneeded pollution;
You make your input into the process of environmental protection;
You make your house free from clutter of old things;
You make some extra money from the old laptop sale.
By now certainly you see how important your choice can be. What is more important – safety of our world or doubts? You know that the problem of damaging nature is set to the side because of technological progress and human activity. Moreover, all of us are standing in the center of this hurricane. The idea of recycling and reusing non-working laptops and other broken gadgets prevents Earth from toxic substances and elements. The most poisonous are mercury, lead and cadmium. Do you still want to keep this jar of poison in your room? Let us help you. If your laptop is dead, we will take care of it.
We process the laptops to save useful components and recycle harmful ones. Recycling your laptops can save your life. All you need to do is to visit our site and go through the three steps. You will be asked to complete an instant online quote, where all you need to do is specify the model and condition of the laptop you are going to sell back. Then you package it carefully and apply the free shipping label and invoice that we provide. Now simply ship your broken laptop by dropping it off at your nearest UPS center. Our team will inspect and verify the condition of laptop upon arrival and then finally send you a payment.
Other things what can you do with your broken laptop.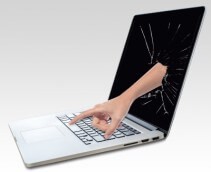 If you really want to keep your old device because of good memories, you can transform it into a new hand-made gadget. However, you should think twice before you destroy the thing that can bring you in some extra money. Here are a few ideas for making the most of that broken computer. Most of these suggestions need a DIY spirit and elbow grease, but it is much better than throwing the device in the trash.
Nine reasons not to throw out your broken, but still a little bit functional, laptop.
Number Nine. If you just want to turn your broken laptop into an extra computer or re-purpose it into something new, you should make sure that it works first. This can be hard to do, especially if it is a very old laptop. If it still does not run fast, try to fix its parts and clean laptop out. Then try to use operating systems that are more lightweight.
Number Eight. Turn your laptop into a stationary desktop or wall organizer. Using it like single purpose machine can give your old gadget a second life. For example, it can be a changeable digital photo frame or a kitchen organizer for recipes.
Number Seven. Your old laptop can work as an additional Wi-Fi Spot whether it is Windows or Mac.
Number Six. You can easily turn this device into a hideaway media center. It has lack of options, but it is free and safe.
Number Five. You can put together a neat projector with your laptop and project just about anything onto a wall as big a screen as you want. The video quality is not perfect, but it is useful sometimes.
Number Four. Additionally, you can convert your laptop into a desktop for a PC or silent server if you need it.
Number Three. If you are good at reconstruction you also can transform your laptop into an e-book or optional tablet.
Number Two. You can use like a second monitor for your PC.
Number One. The last and the most obvious reason is that if you have no need for that old machine, you can sell it or trade it in.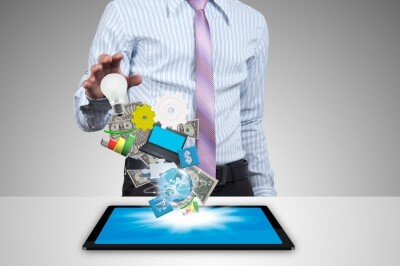 As you can see there are many ways to get some cash from selling your broken laptop back. Make a right choice and do not lose your chance of getting a cash benefit while recycling your laptop to reduce local and global e-waste.