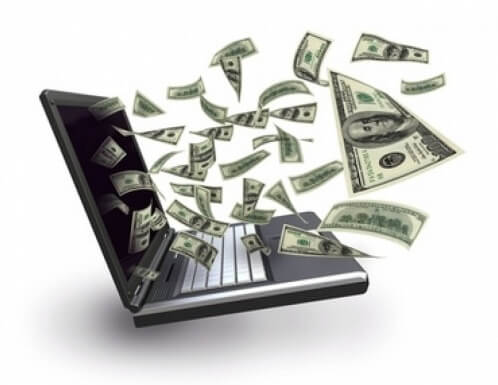 Now is the time of modern technologies. We cannot imagine our life without some kind of gadget using. Moreover, we use it all the time and in any suitable place. Our old mobile phones or laptops serve only like a cup stand. You may be quite surprised but your old laptop can bring you money! Yes, yes! We mean that!
SellLaptopBack buyback company can buy your old, used or unwanted laptops. So, look around and if you have any laptop, even broken one, don't waste your time. Call us or send an e-mail and we will buy it for reasonable price. Be sure that we are eager to pay you top money for your old, used laptop, even if it is outdated or damaged.
There can be a lot of reasons why people decide to sell the old device:
Before you get started to work with our company, there are some useful pieces of advice that you better to keep in mind:
It is better when the laptop is in nice condition. In this way you may sell it for the better price.

It is possible to sell the device with all additional accessories that you have, including those that were originally included. If you don't have them, don't worry. We'll get you money for gadget in any case.

Make sure you indicated the real model of the gadget and other important information, that can influence the price. If you have made some mistakes or don't operate with all the information about the laptop contact us and our experts will help you.
Selling your used laptop to our company is safe, easy and profitable. We don't play games with our customers. We offer the best conditions and the best prices for you old gadgets. SellLaptopBack will do its best to turn your old laptop into hard cash. At the same time, we can ensure you in professional and high profile service. Our computer experts will help you to put the value on your device and will support you in each selling step.
Policy of our company:
We buy different laptop models, with or without accessories.

It isn't a problem when your computer has some missing details. We will buy it!

We are ready to buy more than one laptop from one seller.

We also buy used, broken, non-working or damaged units without battery or charger.

Our company works very fast.

We always ready for communication and will listen to all your feedback.
By proceeding and agreeing to sell your unit to our online store you are agreeing to the following:
It is important for you to possess some documents that will improve you as the real owner of the device you ready to sell.

Laptop can be both in working and non-working conditions. If it's a nice laptop than it will be great when it switches on and off, loads the main Operating systems. It's important the screen be attached and not broken etc. If the laptop is damaged or broken then just indicate it in the quote.

Before accepting your device we need to have a look on it and inspect its real value, working conditions, specifications and other important features.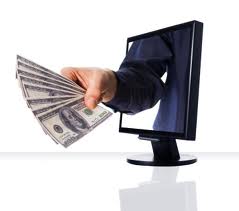 To sell your laptop to SellLaptopBackyou need to do the following:
Visit our site https://selllaptopback.com

Fill all the information in our online quote form.

Choose the device's model.

Point out the conditions of your device.

Give us all the additional information about the gadget you are going to sell.

Leave you contacts (phone number and e-mail).

Choose the variants of shipping.

Choose the type of payment.
When you have done all these actions our laptop experts will contact you for further details.
When your laptop arrives to us, we'll check it properly to make sure about its model and working conditions. Moreover, we have experts team that checks the quality of incoming laptops, who examines all the possible laptop functions, operating system and many other important points of the laptop. If everything is working out we'll pay you money for the unit. If our experts find some additional defects that weren't mentioned in your quotes than we'll call you or write an e-mail and offer a new but lower price. It's up to you to accept or reject it. These are the mail rules of our company. If you have some more questions contact us in any time. We'll try to help you and to give answers in all your questions.
Remember that the only thing that you need to do is to get the quote form our site. If the gadget's price is ok, then let us know and we'll buy it back from you. If you're the owner of more that one gadget, you can get more money. Don't take close to your heart if your laptop has better time; even if they are broken we can still buyback it. We take devices that are in non-working or damaged conditions. Of course, in these cases the price will differ but still it's much better to sell unnecessary device and even earn some money than throw it away and make the harm for the environment. According to these, don't rush to get rid of your old broken gadget with the throwing method. It is more profitable to sell them to us! Use our laptop buyback services now and put some money back in your pocket. It is better to sell your unit now and earn more than wait a few years and sell for noting. Don't be scary to say good bye to your old unit get cash for laptop now!
So, if your laptop is old, broken, faulty used and gathers dust you should use our on-line store. Here we are ready to buy your laptops and give you the best possible quotes.
If you have an old and useless device, that you don't use any more than contact us. So, sell a laptop today! We are waiting for your laptops!