Sell Old Laptop For Cash Money
Aug 18, 2015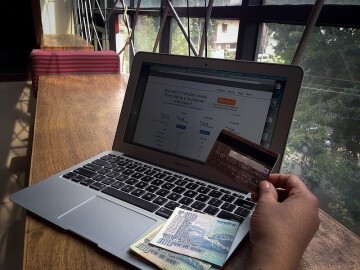 Once you have decided to tidy up your home, there is always a great possibility that you will find some old unused devices (cellphones, laptops, computers etc) somewhere in the basement or garage. Let's imagine that it's an old laptop that doesn't work. You don't use it at the moment because the laptop seems dead or obsolete. You have an up-to-date laptop item in your study that totally meets your requirements and you aren't going to use the old one any more. So what are the ways of getting rid of the old broken laptop? The simplest and the most irresponsible one is to place it into a trash can and forget about it forever.
But still such way of handing with unwanted equipment seems the worst one. Take into consideration a fact that any gadget which wasn't recycled in a proper way is able to release very harmful substances into the environment such as lead, mercury, chromium, cadmium and etc. If you are concerned about your own health and lives of other people, think about some other way of getting rid of the old gadgets and computers, that aren't used by at the moment. Also there is the way to sell old laptop for money online, will talk about that later in the this article.
Fix, Update or Strip for Parts
If your laptop's motherboard is dead, fixing a device is quite possible. You can do it either by yourself or apply for a necessary service. Buy some new details, replace the damaged ones and get ready to work on your laptop again.
In case you don't want to fix a dead computer laptop, strip it for parts or transform it into some other mechanism.
For instance, unused laptop can be transformed into something like a network-attached storage device, a touchscreen tablet or at any rate a better desktop mounted on the wall or under a cabinet. All here is really up to you and your skills.
Recycle a Laptop
The alternative way to chucking garbage into a trash can is recycling it in a proper way. As it was mentioned earlier, unused or defective handsets left in a dump without a proper recycling can pollute landfills by releasing hazardous substances. In order to avoid this don't be lazy to check in your area for some local options for electronics recycling.
As a matter of fact, most of computer manufacturers propose their customers mail-in and drop-off recycling programs for their old gadgets. So it seems that you won't have problems with recycling your broken laptop.
Though it seems quite unreal, but your dead laptop can still bring some money. Sell it on one of online auctions or trade broken laptop to a company that specializes in buying and selling obsolete or non-working computer equipment.
What is Better: to Sell a Dead Laptop for Cash or Trade It?
Once you have decided to earn some money from your laptop, choose one of online auctions, pass through a procedure of registration and be ready to sell it.
Though all these things seem really easy, trading broken laptops with the help of online auctions has its own peculiarities. It really takes a certain amount of your time to choose a necessary auction, then you have to pass through the procedure of registration. One of the most striking moments is a price question.
It's quite obvious that mankind never stops in its movement forward. Each day is ready to propose us some new smartphones, tablets and laptops. So it's quite natural that you won't earn much from this bargain.
Though all these facts may sound a little bit frustrating, you certainly don't have to give up. There is still a nice opportunity to sell a dead laptop to a company specialized in buying unused, old or dead laptops.
Why do the companies buy all this stuff?
The laptop you don't need can be still used by other people. New technologies aren't cheap nowadays, so your obsolete device may seem a real luck for someone who isn't able or doesn't want to buy new up-to-date technique.
Though not all equipment can be fixed or upgraded, it still contains some details that will become useful in fixing some other smartphones, tablets, laptops. The company may buy your laptops to split it into details and then use it in fixing other computer items either.
What Can a Company Propose Me If I Become Its Customer
Selling out-of-order handsets to companies which are specialized in buying this stuff can become a real bargain due to a number of reasons.
Once you have chosen an appropriate company, be sure to get some cash in a short period of time. You don't have to wait till the time someone gets interested in your dead laptop. The company is always ready to pay you a certain amount of money for it.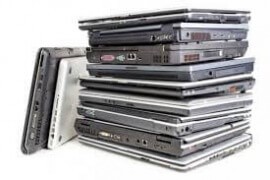 But still all depends on the condition of your  gadget. If it can still be fixed, the price will be higher. Even hopelessly dead device costs some money here.
The companies which buy and sell old or damaged laptops are really interested in proposing their customers the best from the best. Firstly, you don't have to fill in a long application form in order to register. Just fill in the offer and get an insured, prepaid box with a shipping label.
After the box have arrived put your laptop inside and post it back to the company. The cash will be sent to you in a few days after the process of evaluation and mutual agreement on a price question.
SellLaptopBack.com can become your best choice
SellLaptopBack was established as a company to help people to get rid of useless and dead gadgets and still get some cash for them. The prices for the laptop computers are one of the highest among other companies here.
SellLaptopBack is very sensitive to its sellers. The offers are usually processed no less than 30 seconds. The clients don't pay any shipping or packaging expenses. Consumer privacy is guaranteed to each applicant.
Though being a business SellLaptopBack is a company which helps to save our planet from a natural disaster.
Trade broken laptop to SellLaptopBack, get cash quickly and save the nature and environment.