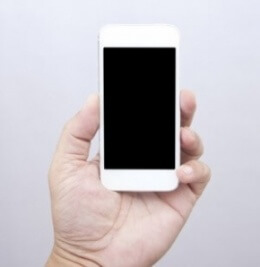 Today we are going to talk about the iPhone and its peculiarities. In addition, you will see the main reasons why you can decide to sell your iPhone and the ways of realizing your decision. Moreover, we provide you some interesting facts about this Apple gadget, and recommend you what to do before trading it. If you going to sell your iPhone this is the right article and place to be at. I going to start with introduction how iPhone come to us as we know it. 
How iPhone broke into our world?
In early 70-s of the XX century the first mobile phone call was made by senior engineer Martin Cooper to a rival telecommunications company. That phone was about 1 kg and its high reached 23 cm, so today we can hardly imagine the ancestor of the flat cell phone in our hands. It was the pioneering step into the technological process, which absolutely changed our world. The history of mobile phones has many settings up, rises and falls. In June of 2007, the first pioneering model of iPhones' generation was presented to the world by Steve Jobs. The iPhone runs Apple's iOS mobile operating system and it was the first smartphone that could connect Wi-Fi, also it had options of shooting video and photos, playing hi-fi music records, sending and receiving emails, browsing the web, sending texts, GPS navigation, recording notes, doing mathematical calculations, and receiving visual voicemail. Since that time each year the Apple Inc. released such iPhone models as 3G, 3G S, 4, 4S, 5, 5C, 5S, 6, 6 Plus. The main purpose of developers, as expected, was to combine in this device all qualities of a personal computer, a music player and a suitable phone. We can be sure, that they had reached the goal - today the iPhone 6 Plus has top-quality hardware and software. Now the total amount of selling is already reached 700 million items. The greatest popularity the iPhones have not only in USA, but also in Japan and other Asian countries.
Review of the iPhone generation.
However, as all devices, iPhones have some advantages and disadvantages in comparison with other smartphones. Therefore, if you have decided to buy or sell iPhone you should definitely know them. We offer you to go though 5 points of comparison of the iPhone and a smartphone with Google Android.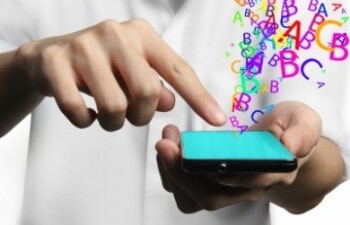 Hardware
As for hardware, there is a great difference between the iPhone and Android-devices. Apple is the only company that produces the iPhone so it can fully control the compatibility of hardware and software. Google Android platform in their devices use a variety of manufacturers. In this regard, you have a huge selection of Android-smartphone, which differ in weight, size, features, price, quality, appearance, etc. You can find a smartphone that will be much cheaper than the iPhone, which will outperform it. Although Apple controls software and hardware components, the company cannot guarantee 100% quality of their devices, and many have heard of the problems arising in the iPhone.
Updates for the operating system.
Apple has a more favorable position in terms of updating for its platform. For instance, admitted about two years ago iPhone 4 supports the installation of a new version of iOS 6. Therefore, only in a week after the release of iOS 6.1.2, this version became the most widely used, while the released more than a year ago, the platform Android Ice Cream Sandwich covers in total less than half of mobile devices.
Apps
Google Play and the Apple App Store offer approximately the same number of applications: 700 000 and 775 000. However, Apple spends captious screening of applications. In addition, because of the huge number of Android-smartphone models and their use of different versions of the OS, it is difficult for developers to produce applications that will consistently work on all models.
Navigation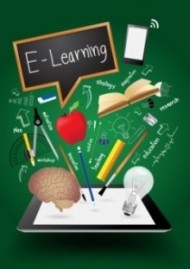 Android owners use navigation service Google Maps, and for iPhone owners is available Apple Mapps. However, Google Maps has been developing for a long time, so it is hard to name mapping service, which would have the appropriate level and the same number of opportunities like this. Apple Maps surely falls behind of the level.
Flash
As you know, iPhone does not support Flash, although in recent versions of Android official support of Flash also is not provided. Furthermore, the presence of mobile devices Flash can lead to instability of applications and a substantial increase in battery consumption. Thus, the lack of support for Flash in the iPhone and Google's refusal of this aging technology virtually equates the position of both solutions.
Therefore, now we can see that using iPhone today has not only privileges, but also sometimes even some disadvantages and inconvenience. That can force you to decide to sell your iPhone and try, for example, smartphone with Android OS. Now you are looking for the place or the buyer, who will buy your iPhone with the highest price?
If you still have your iOS device, and you have decided to sell it, you should remove your personal information. You should not manually delete iCloud data while you are signed into your account, because you will delete your content from the iCloud servers and any of your devices signed in to iCloud. Follow, please, such steps provided by Apple Inc. Support Team on the homepage of the Apple Store.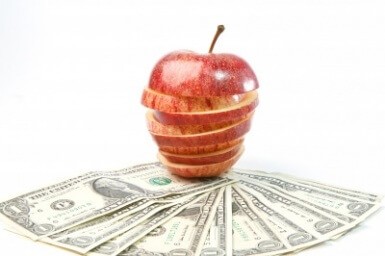 As for SellLaptopBack, our
online web store
is interested
buying not only used and broken laptops
, but also in Apple production. We are eager to provide you the highest service while you are our customer. We give you the best guarantees and truly hope that you will be satisfied with the price we offer to your iPhone. If you are interested in our offer, please, follow several rules and making the deal with us becomes pleasant and enjoyable.
Firstly, visit our homepage, where you definitely find the field where you can get the instant quote for your gadget. Be sure, that you have given us all details about your iPhone. Does it powers on or has some scratches? Or, may be, it has perfect condition? All this notes plays important role in providing you future price. Secondly, fill the blank with your data. Be careful and sure with your ZIP-code or street spelling. We want to be sure that the future payment cash for your iPhone will come into the right hands. Thirdly, we offer our customers shipping fees and free shipping for sending your device to us. After the inspection of our specialists, we will send you a payment. Fourthly, the payment you can receive in the most suitable way for you. Prefer you to get cash via USPS or e-money via PayPal or Google Wallet, you will get every penny for your gadget.
Sell your iPhone with confidence
Do not forget to contact us if you have some additional questions. We hope that the given information would be helpful and useful for you and the other people that you might know and want to share this information with. Follow our advice and you will never have trouble recycling your old iPhones, iPads, laptops and other electronics. Trade your iPhones, laptops, and other gadgets with confidence, and if you need to sell your iPhone this is right place to do so reliably and hassle free. 
SELL LAPTOPS: