Trade your iPad online for real cash!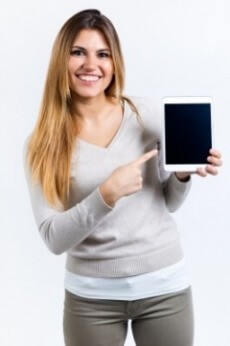 It goes without saying that high-quality electronic devices make one of the main demand of a modern human being. It's not surprising, then, that most people tend to use the most updated samples of hi-tech industry. Just to make their life bright. In this regard modern Web is full of opportunities you can easily use to get the latest model of your favorite "life assistant." However, the easiest way to get new laptop, iPad or cell phone is to sell your old Apple device that has done it's time and buy a new one instead. SellLaptoBack is a web-place specially designed to satisfy needs of people looking for real chance to cash in their old or even broken electronics. You got that right! Here you can get rid of your old MacBook or iPhone and get some cash to buy a new digital friend.
Suppose you want to sell your iPad at a fair/best price. In this case SellLaptoBack is #1 choice for you. Why is that? Just because it's safe, comfy and it doesn't make you spend a lot of your precious time, and nerves to make the best deal as our company will buy your u device whatever it's condition. In other words, even if your iPad is broken or missing charger you'll get cash for it anyway. Even if your tablet's current price is about $0 you still can sell it for recycling. In other words, you benefit in any case with us!
Now, to make things clear to you, let's talk about the way SellLaptoBack works. In fact, there are only three steps you need to pay your attention to:
Get instant price quote. This means you need to specify your iPad's model, it's current condition, etc. in order for us to offer the most favorable price for it. In a few quick clicks you get REAL back price of your tablet. Now, if you like our suggestion just fill in the form to place your order and go straight to step #2.

Shipment. After the main case is settled you can take care of your old tablet's shipment. Just follow the instruction you can find inside your iPad's box to pack device you want to sell and send it to us. That's all! Besides, you don't even need to pay a dime as you can always specify the way you'd like to ship the spot: free or prepaid.

Get your money! After we get your tablet our specialists will match it's condition to the points provided in your item description. If everything is OK, you'll get your cash via PayPal transfer or company check.
By the way, you shouldn't worry about instructions too much cause you'll get all the info you may need via email.
Main reasons on why people choose SellLaptoBack.
Why do people sell their gadgets to us? What makes us so special? Well, the answer is quite obvious: our success is based on trust! Actually, to be more specific, there's the whole mess of reasons that make our company so popular: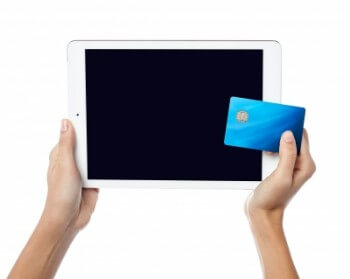 instant pricing. That means you don't need to wait for a couple o' days to make the best deal. As a rule, it takes only a few seconds for you to know how much you can get for your laptop, smartphone or tablet. Moreover, prices we offer are the highest in the whole Web, believe it or not. The main goal here is to give you a financial reward for the old junk to give you the best chance to upgrade items you like;
our company is a trusted buyer. The great load of trust we got as a reward for several successful years on the market makes people want to deal with us every time they want to upgrade favorite gadgets;
here you can sell your iPad in a jiffy, for extra easy cash. No calls, auctions, waiting for days, extra fees and other pesky trifles you may face when selling stuff in real life. Selling items to SLB costs you nothing and requires minimum of your time as the main our job is to check if your gadget's condition matches it's description. After that you can get your money. Yep, it's that easy!
we don't care too much about items' condition. No matter is your iPhone or MacBook broken or outdated – we'll take it anyway. So, together with great opportunity to upgrade your "life assistant" you get real chance to save the environment by selling useless electronics for utilization;
our services are 100% secure and safe. Your personal information makes a top priority for SLB. That is why all personal data you specify when placing order will be completely deleted right after the money transfer;
we pay, you get. In other words, we take all packaging and shipping expenses to make you feel absolutely comfortable while using our services. After all, you don't need to spend a penny when you're about to get some money for the old stuff!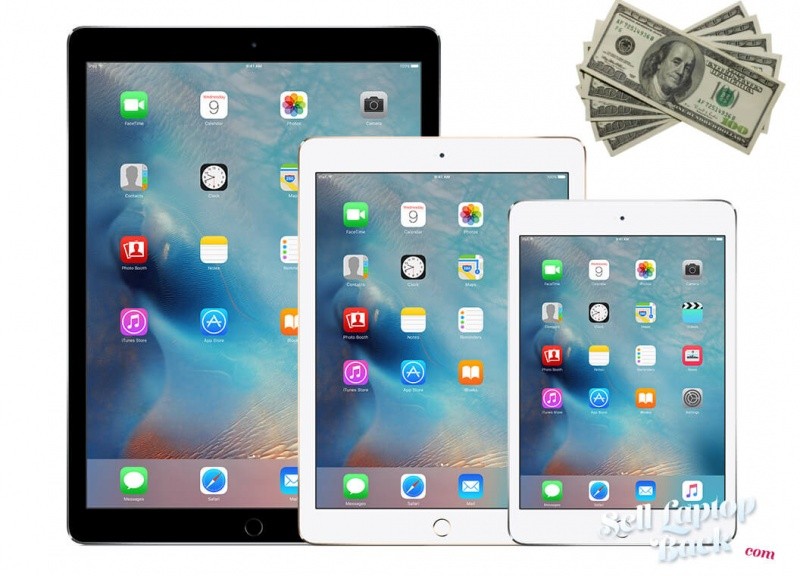 Chose the best place to sell your iPad.
Which is also important, we are used to work with pretty wide range of customers: business, family, students – everyone can use the advantage of SLB to get rid of old junk and even get some easy cash for that. Heavily used, scratched or even broken gadget doesn't prevent us from buying it from you. It may sound crazy but we are happy to pay money for items like that. So, don't waste your time in vain, get instant pricing quote today and sell your digital junk right away for the highest price! Sensible system of online reviews allows our specialist to choose the best financial reward for EVERY item you want to sell. The only job you should do is to grab, pack and ship your useless stuff to us. Sell your iPad, iPhone, MacBook and even more. No worries, no cares! Just another opportunity for you to enjoy the best moments of your life with the hottest solution in field of hi-tech electronics. Sounds pretty inviting, doesn't it? ;)