Selling Used Laptops: All Possible Variants
Jan 20, 2016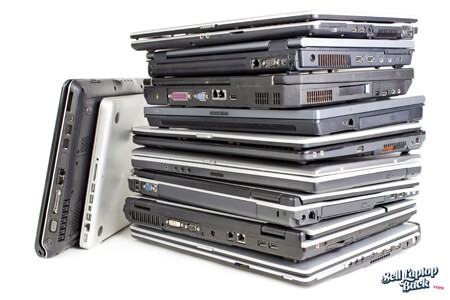 So, you decided to make away with your used technic with the help of selling old laptops and other units. I'm sure, you've already found a proper website with the free posts there. Also, you've probably placed your sale notice, pointing the phone number and the full description of your technic. Let's go a step further: you've answered the call, met the potential buyer and sold your laptop for a good price. There's nothing easier than selling used laptops! Look out of troubles! This article will help to prevent all possible troubles and difficulties, happening when people are trying to sell their notebook, telephone or other gadget on their own.
The reasons for selling old laptops
It is important to meet the situations that can be typical for everyone, who are going to sell the used staff. Generally speaking, the reason to sell can be different:
You are tired from your old laptop. The other words, you want to sell it for the reason to buy something new and modern in exchange.
You want to sell the old used laptop, as it is not relevant any more.
Oh, what a pity! Your machine is hopelessly broken. To meet the expenses you need more money than you have.
You need to sell your old laptop for any reason. It doesn't really matter what for, but you need money.
Perhaps, the situation is not like this. One way or another, you have something to sell and need to get money for it. Therefore, you need to weight all the opportunities, proposals and all possible variants of selling your used laptop as well.
The difficulties, you can meet, selling used laptops:
Wasting time
More often than not you sell the technic, which is not well-adapted, and disposed. This fact can be the reason for often refusals to buy the good, wasting your time. For example, the drivers of your laptop are not formatted. You had no need in all of them. But the potential buyer needs them. It can happen with micro, camera or any other detail that is not broken, but badly formatted. Of course, in a couple of days, the customer will detect a fault. What will it happen then? Will the customer send it to service center? I guess, not. The customer will call you, asking for explanations, as he doesn't care what the reasons for defect are. It is possible that you will get your laptop back. What comes next? Searching for a new customer you can spend more time.
Meet with cheating
Currently, there are many people, who "sell smoke", confusing and wheeling-dealing to catch your technic. It can be everything: stealing, wrong exchange, cash operations.
Direct cooperation
Sending your electronics to another city, you are risking a lot. It can happen that your plans don't work out, as the customer refused to get the parcel as he wasn't satisfied with the way it looked. The true photos cannot show the full picture of a subject. I'm sure, this situation leads to both; wasting time and money. There is nothing enjoyable in it.
Further consulting
It can often happen when the customer is calling with the consulting questions. It lasts from the couple of days till months. It is not convenient, I must say.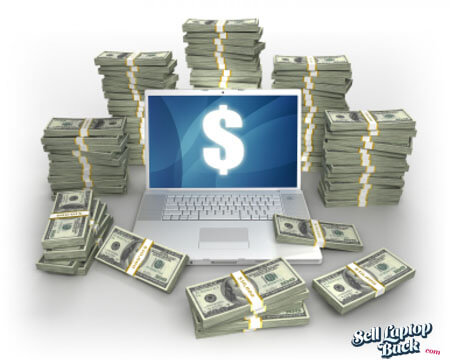 Easy way for selling old laptops
So, there is one more way to sell your old machines. I'm speaking about the special online services, ready to help in everything, connected with trade process. You can easily contact them online, or using the phone call, speaking with experienced managers every time you want. The advantages of such cooperation are as following:
You don't need to look for a customer on your own;
You can get your cash in the quickest and safest possible way;
You don't need to reset or repair your machines;
You can know nothing about the technical characteristics of your laptop;
You are absolutely free from being failed.
Selling used laptops in details
The aim of this post is the following: you don't have to meet so many inconveniences, connected with the selling process, such as spending time, money, nervous. There are many special services, which are ready to do it for you. They help people to sell laptop, telephone, preventing them from losing money. Sometimes people prefer buying used laptop for their trip, study or work. They are right as it costs much cheaper than buying a new machine.
If you decided to sell your laptop you can do this with such three ways:
Firstly, you can find someone, who is ready to buy your machine. This variant is rather simple, if you know this person.
Secondly, you can use a newspaper, or news board to send the pictures of your machine, waiting for the result. It is rather comfortable variant, but there is always a chance to be failed.
The last, third variant I like the most, as I can trust only professionals. The experts can take my old laptop and pay adequate money. The range of services is really wide. Having a consultation costs nothing. Besides, you can get such advantages like a favorable price, time and cost saving, deal guarantee, comfortable conditions.
Attention to everybody! It doesn't matter where you live. The experts work regardless of the place you are, so you can send your machine by post or commercial courier, having a strong guarantee that the deal is valid. So, you can easily sell your computer of a different state: broken, old or just out of fashion. There is also a wide range of favorable proposals: computers, and accessories to your attention. If you want to buy a new device, sell your broken laptop or just renew your old staff – welcome to online computer service. You know, it is a good solving of all your problems, connected with technics, buying or selling old laptops. The prices for such services are democratic. Besides, you can also order the repairing or resetting your computer any time. There is a mass of variants for everyone!