Used Laptops Buyers: Who Are They?
Jan 17, 2016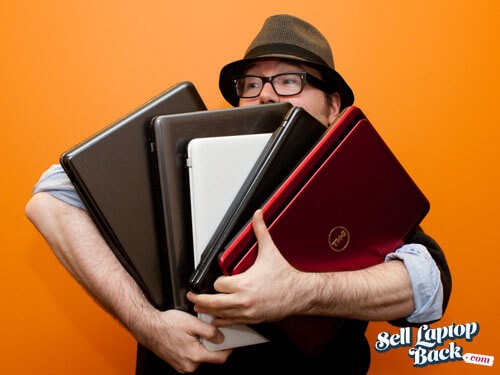 In the life of each item or appliance comes a critical moment, when it's time to retire. But the owner doesn't make decision to buy a new property. Why? Just a pity to throw away old things. And if you enter into a search engine something like "sell used laptop" then you've come to the right place! We will tell you who buy broken and old gadgets and why they do it. In addition, you'll surely know who will offer you more cash and under what conditions.
The demand for electrical and electronic equipment such as mobile phones, televisions, computers, laptops, printers and other rapidly growing, and in connection with technological progress people update their devices more often than it has ever been. According to the United Nations Environment Programme (UNEP), every year produced from 20 to 50 million tons of e-waste.
Today, in developed countries lifecycle of gadgets is less than two years. Basically, the electronic waste are sent to Asian countries such as India, China and Pakistan, as well as to countries in Africa, namely Ghana, Nigeria and Benin.
The labor force is exposed to hazardous substances. Moreover, the components aren't to be used generally fall into landfills or incinerated, resulting in large-scale and long-term contamination of soil, air and water. This work is often done by children without protective equipment.
Treaty, such as the Basel Convention, signed by 172 countries, provides the legal framework in the field of transportation and disposal of toxic materials throughout the world. The main objective is to protect human health and the environment.
The Convention stipulates a system of prior and informed consent, aimed to ensure that waste is accepted only state having the will and ability to control hazardous wastes produced in other countries in compliance with environmental standards. Illegal transportation of e-waste is a crime, but it's still practiced. UNEP suggests that by 2020 e-waste from old computers will increase to 500% compared to the year 2012 in India and up to 200-400% in South Africa and China.
You have realized that the service "buying of used laptops" emerged due to of global environmental problems and the desire to give a second life to old devices. Turning to pawn shops, service centers and specialized company, you not only help nature, but also get good money for something that, in principle, you don't need. But which of used laptops buyer provides the most favorable conditions for its customers. Let's look further.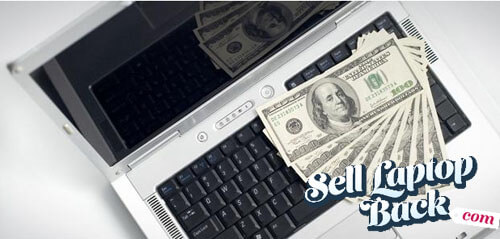 Get rid of the old laptop, which collects dust and get the cash for it's a very attractive idea. But those people who have never encountered with it don't know who can buy their device. But it's pretty easy! There four variants that are worthy of your attention. Which is better? You find your own answer to this question. So used laptop buyers can be divided into the following categories:
Pawn Shops. These organizations have expanded the range of its services and today they cannot just take a loan secured by assets, but just to sell the unit, which is worth something. Execution of transaction takes a little time. It's enough to bring the gadget and make it quick assessment, sign some papers and get your money. But pawnshops have its drawbacks. First, they pay far less than the market value, and secondly, they don't buy broken or very old laptop;
Service centers. They can buy a laptop in any condition, because their main activity is to repair broken devices. Very often they are interested in separate details that can be used. Gadget evaluation also doesn't take much time, but monetary compensation will not please you. As pawn shops, they don't offer cash, that really need to give for your unit;
Ordinary people. You can take up the search for a buyer and use social networks, or trading platforms. You need to create high-quality advertisement describing the technical characteristics and the actual state of your laptop. It's important to take photos confirming the truth of your words. The advantage of this method is that you set your own price and can get good money. But it isn't so simple as it seems at first glance. In the era of modern technology a lot of people are selling old laptops to buy a new one. Therefore, to find a buyer in this way you need luck and successful arrangement of stars. In addition, it takes time for compiling advertisements and regular updating them;
Specialized companies. Very often such organizations are working online. On their website, you can easily assess the laptop. No need to spend a lot of time to make a deal. You only need to send the device by mail and then receive cash. Reputation is very important for these companies, so about the safety cannot worry.
How to choose the best online services?
The most popular used laptops buyer is a specialized company providing online services. Choosing one of them, it's recommended to pay attention to the following criteria:
People like to share their experiences in various forums, so visiting them will not be superfluous. In addition, you can ask friends and familiar, and assess the site's ranking in search engines;
Site navigation and design. The interface and design of the site should be understandable. Because serious companies pay special attention to the convenience of their potential customers;
Feedback and reviews. Don't be afraid to ask questions. Timely and competent answers to them are an indication of the professionalism and willingness to cooperate.
Currently, the Internet has taken a firm place in every person's life. With it, you can not only get information and communicate, but also to work, make contracts, buy, and to carry out many other actions. You can even find used laptops customers via the World Wide Web. If you are already busy such searches then you're on the right track. Accept that cares about the environment and
get cash
for it's always a pleasure. Remember that very often business's online reputation is synonymous with the image in real life.