Who Buys Laptops Near Me
Dec 13, 2015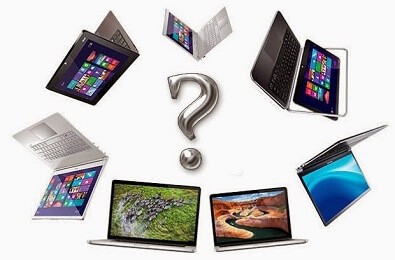 According to statistics, the majority of users of portable devices time to time make their exchange for newer models. For example, owners of laptops replace them every two or three years. But getting a new device, many don't know what to do with an old one. Just throw out the unit in a bucket isn't possible, the more that there is a good opportunity to earn some cash. But who buys laptops near me? On this question we try to answer in this article.
Pawn shops
We all know that a pawn shop is an institution based on providing loans to bail. A person, who needed money, lays his valuable thing in a pawn shop. Instead he receives a certain sum of money, and when the time comes, the mortgagor may redeem its bail by paying previously obtained money plus interest. These interests are the benefits, which pawn shop receives from the activity. Speaking the language of finance, we have to deal to obtain a short-term loan secured by movable property.
Earlier in pawn shops brought mostly jewelers but today the lion's share belongs to all sorts of devices, mainly smart phones and laptops. Technical progress doesn't stand still and units quickly grow old and go out of fashion, so to redeem it for a year loses its meaning. That is why gadgets began to bring in pawn shops for quick sale and receiving cash-in-hand.
The pawn shop, you can get cash in just about an hour. Suffice it to bring a laptop, give it to a qualified inspection and draw up the documents. You absolutely don't need time to search for a potential buyer. And this is a good advantage. You will only need to select one of the pawn shops, the list of which can be found on the Internet. But in this world everything has its price, including the speed of the transaction. So don't expect that you will get a lot of money for your used laptop. But this is one of those who buy a laptop near you.
Service centers
If the repair your broken laptop is too expensive, or you want to buy a new one, the service centers can help get rid of it. Unlike pawnshops service centers have a wider specialization, and their activities are focused on the following services:
diagnostics and repair of laptops;
software installation;
modernization of laptops;
maintenance of computers and laptops (cleaning of dust, replacement of parts, etc.);
buying up of used and broken laptops;
exchange of old for new devices with an additional charge.
Selling laptop runs the same in all the service centers. First you have to bring the device for diagnostic and assess its value. Then the employees of the center say how much of cash they have to offer for this gadget. If desired, you cannot just sell units, but also make use the program "Trade-in". This's a good way to change the old laptop to a model that meets your current needs.
Sometimes people want to sell a broken laptop on spare parts, as the repair necessarily costing a pretty penny, or don't give the desired results. Service centers can buy these gadgets to use the working parts for repairs. They have only one drawback like pawnshops. They pay less of cash than specialized firms or potential buyers, which can be found on trading platforms.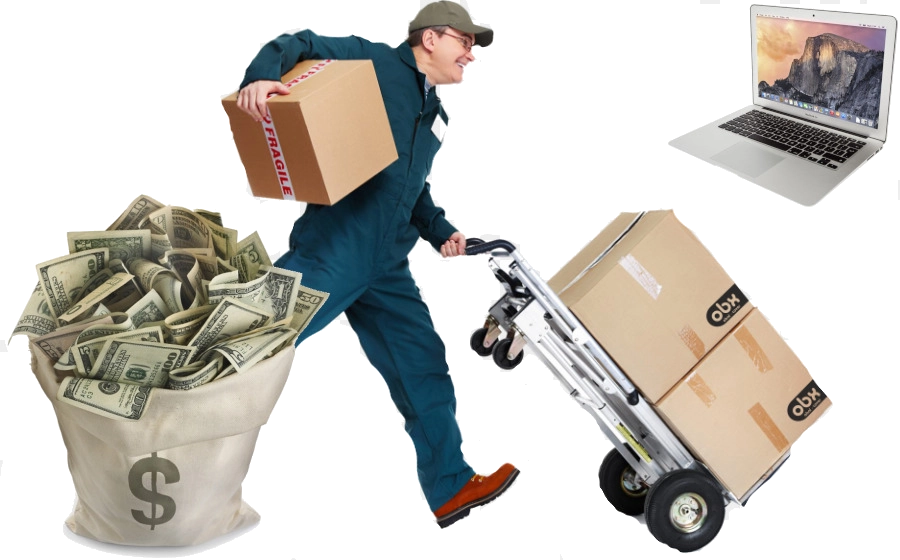 Social sales media and trading platforms
You can find the answer to the question "Who buys laptops near me?" via trading platforms and even social networks. The most obvious way to sell your laptop is placement of advertisements on eBay and Craigslist. However, this method has many hidden rocks. Of course, if you're lucky you'll be able to find a buyer and sell the device for the price that you have set. But unfortunately this isn't always the case.
Firstly, if you don't have a high rating of the seller, the people are unlikely to trust you. Secondly, there's the chance to meet cheaters. Thirdly, such a search will have to devote much time and meet with potential buyers, which quite possibly will not like your gadget. Fourth, there's a possibility that you will not sell a laptop and precious time will be lost.
Instead of being make deals with strangers, you can use social networks to disseminating the information about your intention to sell laptop. For this is well suited Facebook and Twitter. You can tell your friends and followers. But be careful as excessive intrusiveness nobody likes. Independent search of buyer attracted by the opportunity to get more cash, but it will have to make efforts.
 It's important to make a good advertisement, so don't forget the following points:
attractive headline;
a detailed description of the laptop;
quality photos that shows the appearance of the laptop;
your price, which of course should be beneficial to both you and the potential buyer.
In drawing up advertisements about the sale of the old laptop in the first place should be guided by moral principles. You shouldn't overstate the advantages of the device in which you aren't sure. It's necessary to write only the truth. Definitely need to mention that unit once repaired or that it isn't working properly at the moment. If you don't have time or desire to sell your laptop on such a scheme, there's one more interesting way.
Specialized companies and web services
If you decide to sell laptop to a specialized company, you will save time and put the cash in your wallet. You need come to the office, to evaluate it and get the money. Most of these companies practice web services. So you can find out the price of your laptop without leaving home. On some sites, you can calculate the exact cost of the unit giving answers to several questions. But more often is declared three prices for a particular model in good, average and poor technical condition.
If we talk about the price, the companies dealing in buying devices offer more than pawn shops and service centers. Of course, if you find a buyer by using trading platforms, there is a chance to get more cash, but this takes time and luck.
Conclusion
Accurate assessment of the value, quality photos, detailed description and a clean hard drive - this is what you need to have in the search for someone who buys a laptop near me.  The cost of used devices depends on several factors, including the appearance, technical condition, brand and model, age, presence of charger and the average market price. Now you know that there're many good opportunities to sell the old or broken laptop and one of those ways exactly yours.