Acer Chromebook 11 CB3-111 Cheap Laptop
Mar 31, 2017
Lately we were talking about convertible laptops like HP EliteBook 810 Revolve. If you look for a deal you can buy a preowned 810 at a good price. And you will be happy with its pretty good performance for a few years old computer. If you have more money to spend you should consider buying the convertible Dell Inspiron 13-7000. This model offers a a lot of computer in a beautiful compact body. Yet if you're on a budget or simply don't want to spend a whole lot you should check out Acer's Chromebook.
Upon first look of this Acer Chromebook 11, it kind of looks like the old school white MacBooks of the late 2000s, like the MB402B. It's small, it's white and clean looking from the outside with this simple Google Chrome logo on the outside top lid with the Acer logo as well.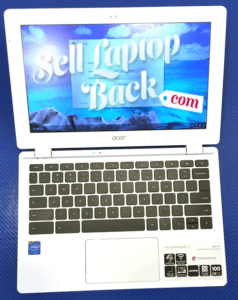 Design
The design is totally plastic, but it doesn't feel super cheap like you may think because of its plastic make. It's also super light. And for some reason, it just feels like it's well made from a structural point of view. Looking at it from the outside when it's closed up it doesn't look to provide a whole ton of outlet ports for connectivity. But it does have two USB ports, one is a 3.0 the other is a 2.0 port. You can hook it up to a TV or external monitor with the full-sized HDMI port. And for uploading your photos and whatnot you do have an SD card reader as well. So it definitely covers the basics.
With more sophisticated models than the Chromebook Acer is becoming one of the top laptop brands on the US market.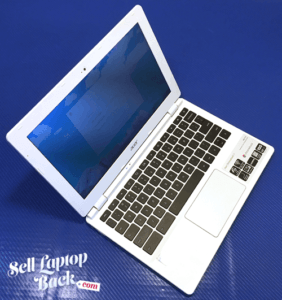 Chrome specific
Once you open it up and turn it on you feel something about it is just a little different. It's not a PC and it's not a Mac by any stretch of the means. It kind of runs like a regular laptop, but it's really just a big Chrome specific machine. That means the operating system that it runs is ChromeOS. It is not quite the same as a PC in this regard. Though it does function like a regular laptop, some of the things that you may be used to just won't be available on the Chromebook. It's fully integrated with Google in terms that you must have a Gmail account to properly navigate within the Chromebook.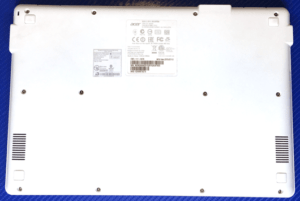 Battery life
This lightweight Chromebook boots up with the quickness and gets to work fast. It also has some pretty decent battery life so you should have no issues getting the things done in the time that you have available on the battery. Acer claims to have upwards to 9+ hours of web browsing, media streaming, and word processing. So far on a 3/4 charge, I was able to get about 7 hours out of it while doing this review and looking up specs and basic video streaming and word processing.
Applications
Navigating around this device is a little different than navigating on a PC or Mac. Basic navigation is the same; however, actually finding programs and apps is a bit different that would only change as one gets used to working on it.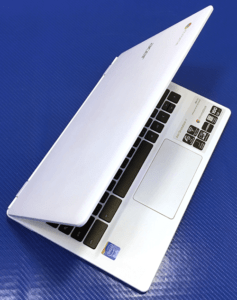 This Chromebook is perfect for maybe those who don't need much more than a web browsing, email reading/writing, media streaming machine or a place to easily upload photos from your camera. It doesn't have a ton of bells and whistles. But it certainly does the basic multitasking that most of us use daily without issues.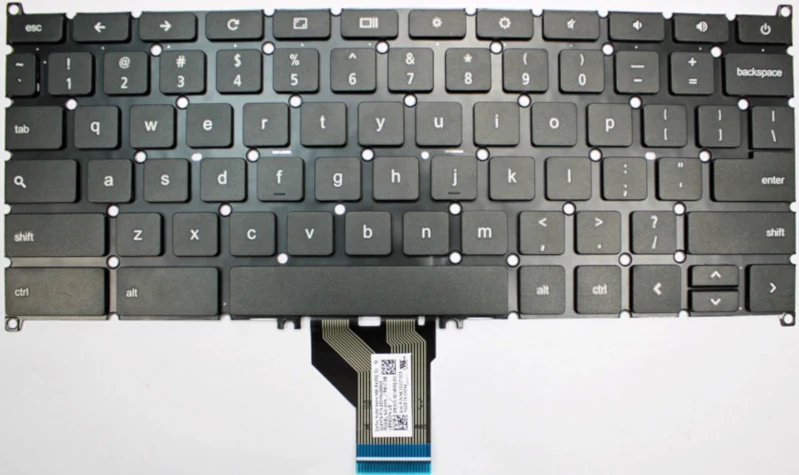 Keyboard and touchpad
The keyboard, while small, actually feels pretty nice to type on. The keys are nicely spaced and their feedback is nice and fast with awesome key travel. As far as the trackpad is concerned it is a little bit shorter than a full-sized one found on larger laptops. Yet it's responsive and accurate so far and hasn't garnered any complaints. It's not as functional as a full multi-gesture trackpad. But it seems to work for what it's designed for quite efficiently.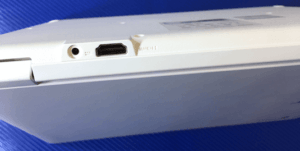 One thing that I did notice though was while scrolling up and down the direction in which you scroll is based upon the page slider and not the page itself that you're looking at. In other words, when you slide your fingers down the page tracks upwards. This is exactly opposite of what you'd find on a MacBook or PC where the page you're actually looking at corresponds with you finger movements. It reminds me of the old school laptops that functioned the same way.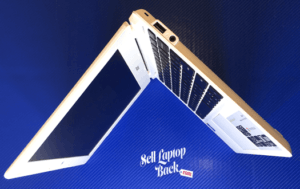 Conclusion
Since it only has 16GB of storage that means it uses cloud storage very effectively. If you bought it new it came with 100GB of Google Drive storage for free for its first 2 years. It was designed to stay simple on the user end. By not providing huge storage space and keeping the design super simple it is able to keep that price tag way, way down. And this makes it a perfect student, or elderly person's, laptop. So check out our advice on how to sell your laptop and get extra cash to buy the Chromebook. It's a simple yet solid computer that will satisfy your everyday needs and be your best travel companion.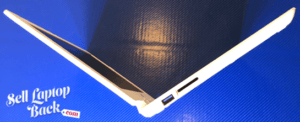 Specifications:
Intel Celeron Dual-Core N2823 @ 2.16 GHz

Intel HD Graphics

2GB DDR3L SDRAM

11.6-inches HD IPS (150 nits) Display

ChromeOS

Two bottom-facing speakers

Full-sized, not backlit Keyboard

16GB Storage

36 watt-hour (8-9 hours) Battery

Weight: 2.4-pounds

Year: 2015 (March)