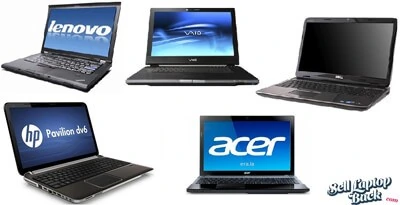 Reading these lines, you, probably, think of buying a laptop. It makes no difference what machine you wish to acquire: new or used. The key point should be a model, and working facilities, but not a price. The choice of a laptop is quite responsible mission. It is better to come to the problem of choice seriously, prudently and advisedly as far as laptops price is always high. Learning all points of laptops sales, there is a merit in defining the most competent and worthy PC models. There are many different world-famous TOP laptop brands. One or more of quite new brand models fill up general list every day, offering new goods and characteristics. Nevertheless, each of these proposals needs some time to become popular and close to ideality. This research article is predicted to describe the firstest with the mostest laptop models.
Few words about TOP laptop brands to start with
Competition of mobile devices market is colossal: there are many new models and new technologies. This mostly happens because of one reason – it is impossible to advertise the same devices at great length with the same advertising company. There is an exception – Apple products. The devices of this company do not need to be well-advertised. It speaks about one thing - Apple technic is equipped with the brightest and best actual options. Thus, Apple-books are the richest devices at the laptop general market.
Apple
Apple is considered to be the most famous laptops producer. The main characteristic of Apple machines is Mac OS operative system, developed on the base of unix- systems. These laptops always have excellent characteristics, being equally suitable for work, photo and video editing. The big plus is design, working ability and reliable service support. Everything is perfect, except price.
Hewlett-Packard (НР)
Hewlett-Packard Company is recognized as one of the most popular brand, being engaged in the sale of laptops. HP devices became popular because of their high productivity, pleasant design and good functionality. HP laptops are always worth your money. HP Envy line is considered the most popular one. The plus points of HP technic are stylish design and qualitative body. The price is still high.
There are two points for discussion:
HP laptops are very popular in the USA. Producers usually give no more than a year of warranty – it looks like they don't believe in their goods, giving so short warranty term. Typical problems of HP laptops are NVidia problems and overheating, as cooling system is not well thought through.
Asus
Taiwan Company, which is one of the market old-timers, produces high-workable laptops. The company was awarded for developing a special laptop line for gamers - Republic of gamers, which became a good competitor for world-famous Alienware. Asus Company was the first, who started to produce transformers – integration of standard laptops facilities and portative pads. Asus laptops are well-known due to their high productivity and good technical support. There is one negative moment – prodicing of faulty goods was increased a lot since then.
Dell
Texas Company always makes its models perfect. Dell laptops deserved a not bad reputation due to their security system. Simply saying, Dell devices serve to their owner without any additional problem. Dell is one of few companies, taking care of display standard. This is, probably, a worthy participant of our top range list. The pluses of Dell products are perfect setting, life length and solid displays.
MSI
This is the best-selling company among the other gameplay producers, characterizing more than adequate prices. MSI laptops will never let you feel bored. G series were created mostly for gamers. MSI Company was recognized as the best in producing gaming devices. The big plus of MSI laptops is stuffing. Nevertheless, the chain of service centers is really short.
Toshiba
Japanese Company implements its new ideas into life, maintaining competency at that. Company-producer takes part in different research works. The most popular laptop line is Satellite. The main advantages are build quality and low percentage of waste. There is a little minus – design.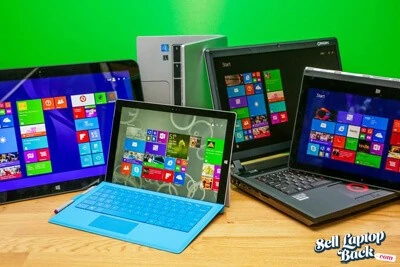 Lenovo
Chinese mass market company is the most respected in the world. The biggest part of realizing technic is mostly producing in IBM ex-factory. This fact explains Lenovo excellence in the best way. During the years, Lenovo has got a huge complex of building models of different types. Their pluses are working characteristics of their goods. Just few people say that design can be better and more creative.
Acer
This company had a long and thorny way to Olympus. It can be admitted for its low budget products with high productivity and qualitative display (little worse than Dell or Apple). Visiting card of Acer is Aspire One, combining all superior features that one can give to such reliable equipment. The plus is a price and quality accord. The minus – design is too simple to take the leading position.
Samsung
Samsung is a giant company among the popular high tech equipment producers. Samsung laptops are famous of their light weight and shallow thickness. It is also popular, as a producer of ultrabooks and portative devices. The long chain of service centers, qualitative materials are the main Samsung advantages. The minus is often problems with autonomous laptop workability.
Vaio
Sony Company has already sold its producing business. So, Vaio is a separate company now. It could not produce lot of new technic for a short period. Remembering times, when Sony was selling best laptops on the market, you have to admit the next pointes: all technic samples are producing of fine quality and performance materials, using information safety technologies and additional facilities. All details are carefully measured for working without problems. The pluses are: stylish design, optimization. The biggest minus is low characteristics for a dear price.
Once, a wise man from the popular PC magazine told: "The most important question we try to answer at Laptop Mag is the following: "What laptop should I buy?" It's a question with many facets and tons of possible answers. But, often, a good place to start is to decide which brand deserves your hard-earned dollars" (Best & Worst Laptop Brands, Laptop Magazine, March 12, 2015). Considering this simple advice from PC experts and the information from the research article, you have a chance to catch the best. You know that there are many laptops around you: for playing games, work, netbooks, and ultrabooks…There is no big difference among them. So, all of them have a right to vote.
DATE: 04-15-2016