Sale Of Laptop For Pleasure
Dec 28, 2015
If you have a notebook it doesn't mean that you are rich and self- efficient person. Not a mite! It is a hot necessity in our days to have a computer, not a luxury. Everyone needs a notebook: even students or high schoolers cannot provide their deep preparation of the report, essay without it. Saying nothing of office workers, who cannot do their trip report without a computer help, as well. The computer models become more and more innovative day by day. As the result of this, your technic is getting old rapidly. Sooner or later, for a variety of reasons, you will decide to sell your "portative horse". The sale of laptop becomes a concrete question for everyone as far as you want to buy a new one. This article is going to answer the eternal question of all power users: how to sell a laptop, in a working order or not, fast and profitable, on easy terms. Let's find a good answer for this question.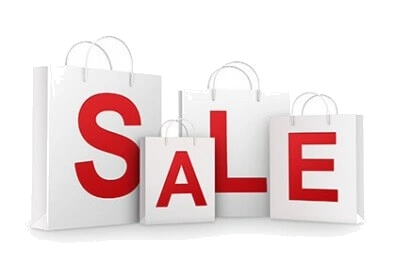 The reasons to sell
It is important to review the situations, which are typical for everyone, who try to decide if there is a hot necessity to sell his lovely old laptop. The circumstances can be as following:
You are really tired from your old gadget and want to change it for something new and modern;
You decided to buy a new laptop, as far as your old one doesn't meet your requirements anymore;
Your machine is broken and it is better for you to buy a new one instead of empty trying to save the old computer for out-of-line expenses;
You just want to get some money and you decided to sell your laptop.
Perhaps, your situation is rather different from those life situations that were mentioned above. It doesn't matter who is right, as the result is the same – you seriously think of the sale of your laptop. Consequently, you need to choose what you want and make a review of the service market.
The sale of a new laptop, pre-owned or hopelessly broken – where to go and what to say
It is easy to say, but not easy to do. If your note is new and still in warranty, it is obviously that you won't make a price lower. So, pre-owned models are more profitable to sell. Their price is regulated by competitive market – if you can stay away from the market-price, there is always a volunteer, who wants to buy your machine. Moreover, if your notebook is out of order and you don't want to spend big money for its repair, it means that you have a right to sell it in the whole, or by means of spare parts.
Following the European standards, there are number of special companies, proposing to you their direct reliable services to buy your notebook and get a compensation for it. In this case, it is possible to add some money and buy a new modern machine you like. This is a good variant, isn't it? Obviously, you know that usage of additional help of such a level is a good practice. The main task of such companies is making people's life easier by the way of relieving them from troubles, so, unnecessary stuff. What do they do? They just buy your machines, making the estimated value of each computer, giving a consultation, professional help. The specialists can help you to get money for your laptop, give advice, suggest, pointing all pros and cons of these situations.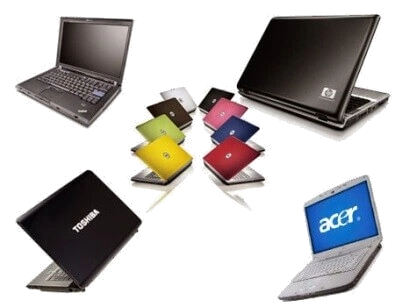 Three ways to make the sale of laptop fast
There are three main ways to sell your old laptop. Which of them is the most suitable for you is going to be a fully your decision:
First of all, if you have a potential buyer for your laptop, a friend, relative or just a person you know, it is going to be the easiest way to dispose of your old staff as fast as it possible without any middlemen.
Secondly, you can post a private announcement with the help of magazine, newspaper, or Internet. This variant is comfortable enough to be in our list, but there is a one big problem with it: you cannot be sure in paying capacity of your potential buyer. People-to-people trust is not the main criteria of Internet cooperation anymore.
Finally, you can find a reliable company-partner, who is always ready to make a revision of your staff and pay money for it. The service is fast and convenient, on a call-out basis or not. This way is more reliable and preferable than a previous one, as you will have an adequate estimate of your computer by professional expert for a good price. The range of services is really wide. What are the advantages of such cooperation? They are as following: a favorable price, time saving, put warranty, convenient conditions.
The sale of laptop for parts
As far as the company you've chosen is really interested to buy your notebook, it is ready to suggest you a good price for your machine. Also, the professionals, working in the company, appreciate the time of their clients. So, you can get your money fast, any way you prefer, cash, money transfer. Moreover, they can buy your machine as it is, working, not working, stone-dead.
Speaking about selling for parts, you should admit that professional cooperation is more convenient than selling it on your own. This process needs much time, as most of parts can be unclaimed. There is one more problem – you are not a specialist to decompose your machine without additional help. You may failed and lose your money at that. That is why it is strongly recommended asking for help one of the reliable services. It really works.
There were a lot of research works concerning the notebooks selling market. The statistics shows that it is more expensive to repair laptop than to sell it. 60% of cases show that you have no strong guarantee even if your laptop was fixed in the reliable service company. So, there is a chance for everyone to use your laptop to the max and replace it in case of problem. The service of a new generation can release you from care due to the special created tendency of buying your old laptop for any desired interval.