Several Ways To Sell My Mac
Jan 04, 2016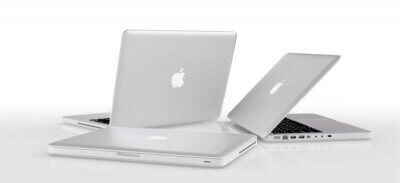 MacBook, Mac Pro, iMac, iPhone or iPad – there are lots and lots of modern equipment around us, but this fact cannot stop people from trading, making purchases. I'm not an exception from the rule. So, my wise decision is ready: I decided to sell my MacBook as fast as possible, with the help of the Internet resources, as far as I think that this way of trade is one of the most convenient and reliable as well. From the beginning, I think I should apply to special companies for help. Obviously, it is much better to use additional assistance than trying to make everything on my own.
First of all, I know nothing about particular aspects of technical market and I can be easily failed. Secondly, I have no idea where to start and where to go to sell my mac and make profit of it. So, as a first step *to my new dream, I should contact to manager of one of the popular service centers by mail or calling them. Then came the exiting bit!
Five steps to succeed
Do you know what I've learnt? If I'm ready to sell my mac, there are some important points I should take before it. Of course, if my device is completely and hopelessly broken, there is no alternative but to sell it for details harvesting or something not being preoccupied at that. It is another matter that my machine is OK, I'm just going to get a new mac. That is what I should follow before say "Good buy" to my old laptop in order to protect my information, if there are any, making myself save from unforeseen costs.
Create a backup. I want to be sure that I have an up-to-date backup all of my important files and data. If I don't know how to do it, I can easily learn how to back up my information base on the proper website.
Sign out of iTunes supplement. It's easy to do it with the help of the menu at the top of my screen, choosing "Store" and "Deauthorize the computer". Of course, doing this, I should remember my Apple ID and a password. If I have any other questions or troubles with my deauthorizing procedure, I should enter my iTunes account, or the easiest way, contacting the manager of selling company. I'm sure they do everything their best to help me to sell my mac quickly and correctly.
Sign out of iCloud supplement. Archiving or making copies is the easiest way to save information that is important for me. When the download completion has been confirmed, press "Ok", choose Apple Menu and sing out of iCloud. I knew that I shouldn't worry about my data base, as my iCloud data will remain on any other devices, using the same Apple ID.
Sign out of iMessage supplement, choosing a personal iMessage account.
Reformat a hard drive if it is necessary. After reformation my hard drive and reinstalling OS X program, the computer restart. Defining with the position that I want to leave my machine in an out-of-box state, I shouldn't continue the system setup.
Thus, your computer is ready to be in use with a new owner.
The practice of second-hand computer trading is widely used all over the world. Furniture, clothes, cars are sold together with computers, MacBooks, iMacs, iPhones. Why not? It is the easiest way to minimize expenses and save time and money for a new thing I want. However, the goods of each class have their special details, nuances that must be taking into account during the trade. That is why, communicating with a trade manager, or preparing an application on the specialized website, I need to appoint the following information about my mac I want to sell:
Laptop model and fabricator;
CPU speed and type;
Operating storage details;
Hard disk drive details;
The name and the type of video card;
Machine outward.
The knowledge of information that was mentioned before is a real necessity for everyone, who wants to sell a MacBook Air or Pro, and make a profitable deal without losing money. If I can't, or just don't want to be a multi-tasker, overloading the things, I can make a price of my mac with the help of specialists, who are always ready to make this favor for me for a bargain price. They can help to check everything before selling within the minimum period of time. I know beforehand that all the clients can surely lot upon a good service and have a strong guarantee of making a profitable deal.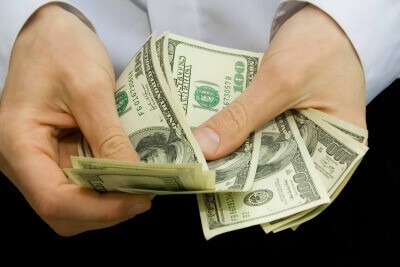 On the website, there is such a service as value estimation. You know, it is very good when there is someone, who can do my work instead of me as well. Besides, I can do it immediately, filling in the ordering g form on the website for free. You can send a message or call for in-home order. I think that the most convenient procedure algorithm can be as following:
Get a free quote for my laptop;
Ship my laptop with all details;
Receive payment as fast, as it possible.
What I can say for sure, this transaction is profitable, fast and convenient. That is a fact that if I want to upgrade my old Apple laptop or any other device, including such Apple goods as iMac, Mac Mini, MacBook, iBook, iPhone, iPad and not only, all I need is a chance to have a competitive price for my used product. For many years, special companies help people, families, students, with their troubles to get a new favorite device, having the highest level of services. To be free in my choice, time and action, I can easily use a free Live Chat, phone support, getting benefit from a deal. I can always feel free to e-mail the client support, contact manager, asking any question I want. I think that it is a rather wise idea to make our old or broken staff works for the benefit of grateful users.