If you think Craigslist is rather sketchy and unsafe place to sell your old laptop, you should read this. Selling my laptop on Craigslist I discovered this is a great place for selling technology, especially for those items that are too heavy to sell on eBay, and for selling gadgets without incurring eBay or PayPal fees. Just pretend, selling your laptop on eBay for $1000 you have to give about $100 fee. Also, there can be shipping fees and extra insurance fees.
Craigslist is simpler and faster! Use the tips below to cash in your old laptops: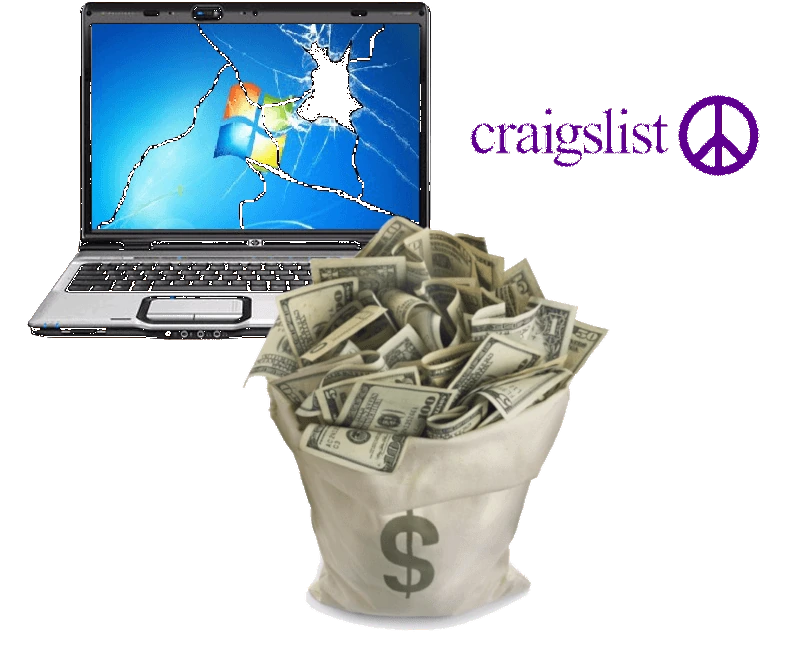 Start Trading Right Now
There are many ways to trade with your old gadgets, especially if they are not worth much. Whatever web platform you choose, you can score a better deal on eBay or another online dealer. There is no guarantee that the product they want to trade is in excellent condition, and there is no protection or refund if the item ends up being faulty later on.
Meet in Public Places

Always meet in a public place. Be careful. If a potential buyer doesn't want to meet you inside a Starbucks or any other public place, then you shouldn't meet at all. The situation is not worth dealing with. Selling my laptop on Craigslist, I was asked to meet at personal homes and the park. My answer was NO, because my safety is far more important than any potential profit.

No Payment Plans if You Trade on Your Own

It can happen that your clients can ask you to take a majority of the payment for your laptop and to accept the rest of the payment according to your Payment Plan. It can be the next day, next Friday or next week. Be careful, sometimes, it takes for years to finally get the rest of the money.

Avoid Scams

You can meet so-called "international buyers" who offer to pay you extra if you will ship the item. These offers are often scams to get access to your financial accounts. Ignore them! You can still be at risk for Craigslist scams, but on a smaller level; some people will try to take advantage of a nice seller. It can be frustrating when your item is not selling as fast as you want, but you do not want to appear to desperate. If any buyer is making you feel uncomfortable, avoid them.

Avoid Lowball Offers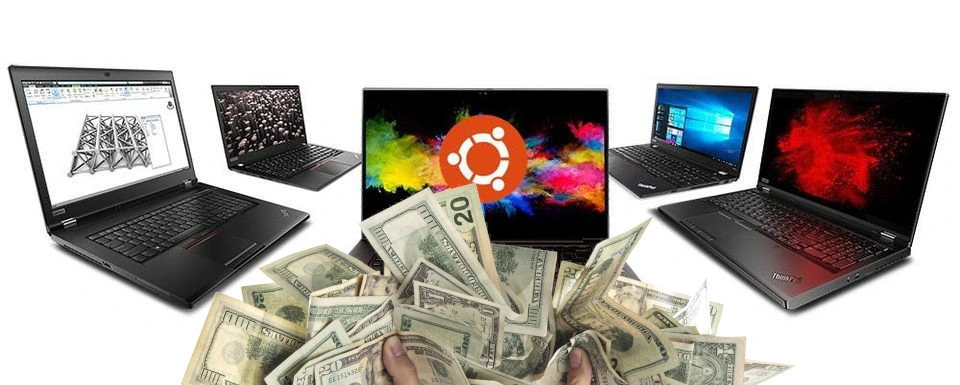 A lowball offer is an offer that is much lower than your asking price. If the amount is ridiculously low, it is best to just delete the email and don't contact to the buyer. Usually these buyers are not very serious, so even if you did agree to the sale, they might be flaky and never show. Be wiser!
First, make a search to learn the prices for the same gadget as you have. Try to price your item $10–30 more than you would like to get for it. This leaves you room to negotiate, and the buyer feels like they are getting a great deal. If you cannot sell your laptop for long time, don't lowball the price. It is better to trade it to special service with guaranteed payment.
Increase Your Offers
Selling my laptop on Craigslist, I do realize there are a lot of potential buyers who are leery about buying used technology. Many people want to score a great deal, but they also do not want to get burned. Being thorough with the posting process can attract more offers.
How to do that? Here are a few tips to keep in mind when you post:
Pictures
Take several pictures of the item. If it has any dents or cosmetic issues, be sure to take good pictures of them. The pics must be good lighting and quality. Depending on the gadget, take pictures of it powered up and the internals. For example, take a picture of your laptop's desktop to show there is no internal damage.
Be Upfront with Issues
It is very important to be honest with any issues or damage your laptop have, no matter how minor they may seem. Otherwise, you deal can be failed. Yes, you can sell your broken gadgets on Craigslist and recoup some of your costs, but don't list something as "new out of box" when you have really used gadget. Write a well-crafted paragraph about the item, including the specs, age, and use.
Wipe and Clean
Not only should you clean the exterior of the gadget, making it look like new, but you need to wipe the internal storage. It doesn't matter if you are selling an old laptop with pictures you don't care about on the memory card. Wiping internal storage on all gadgets keeps you safe and is more convenient for the buyer. Wiping the internal storage varies by each device, so be sure to research how to do so properly.
Include Receipt and Packaging
If possible, include a picture of your receipt and include the original packaging with item. This will help potential buyers know they are not buying stolen goods and make the price higher.
Accessories
It is not necessary but needed. People are more likely to buy bundle deals that help them avoid going to the store. Who wants to buy a laptop only if he can buy a laptop, a power cable, and a memory card altogether? You will attract more buyers if your gadget is ready to be used right away.
Craigslist is a great site to buy and sell items. Just ask yourself: What scams and fails can I have selling my old laptop on Craigslist? There is always a high risk of being scammed, especially when you sell higher-end items. Craigslist is attractive trade platform financially. But the deal still depends on many factors, such as your laptop condition, your professional approach as a seller and your buyer payment ability. There is not guarantee to sell your old gadget for the highest price here, but there is a hope and expectations you can do that!
DATE: 09-15-2018