Though now we are in 2018, there are still a lot of laptops to take a look at that came out in mid to late 2017. HP is always a go-to brand, so let's take a look at the Stream 11 Pro G4.
This laptop is aimed at students or people on a budget. It comes with an Intel Celeron N3350, 4GB of RAM, 64GB of EMC storage that you can upgrade to 128GB. It has an 11.6-inch HD display with a resolution of 1366 x 768. On sale, you can pick this up still for about $369USD, but generally, it runs just under $400.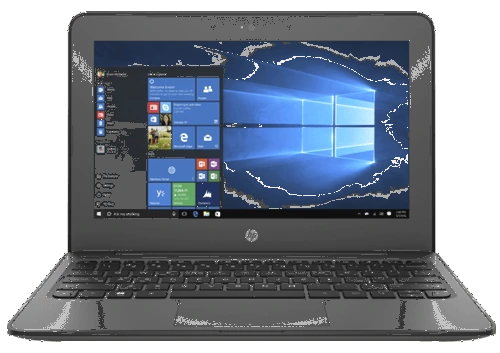 Design
The new HP Stream 11 comes with the new standard charcoal grey finish which I think looks much better than the previous models that came in blue, pink and purple. Overall, I really like the new Stream's design. It's more modern and more streamlined and it's not too flashy, or cheap looking like the previous models. It weighs in at 2.84-pounds and at its thickest point it measures at 0.71-inches. Since this laptop is aimed at students on the go, HP now puts on the Komodo rubber finish right by the ports to help with impacts.
Taking a look at the interior and checking the keyboard flex you will find a bit near the center, but at this price point that's to be expected. The same with the top lid panel that's all plastic, it too has a decent amount of flex. Just be careful and don't stack too much on top of it and you should be just fine. This laptop is rather cheap and not as nicely built as the LG Gram laptops that we reviewed lately.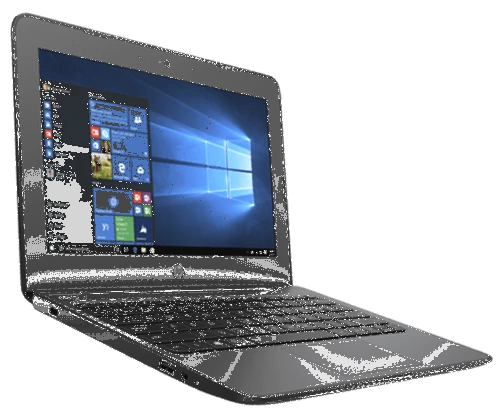 Ports
On the left-side of the HP laptop, you have a security lock slot, USB 2.0, a headset combo jack, and power a status LED indicator. On the right-side, there is a full-size HDMI, USB 3.0, a microSD card slot, and the charging port.
Flash storage
You finally get some breathing room here with 64GB of EMC flash storage. The read and write speeds are pretty fast compared to a traditional SSD. Read speeds clock at 135MB/s and write speeds at 90MB/s. Flash storage helps the laptop sell for little more than with a traditional hard drive.
Display
Out of the box, the factory calibration for the 11.6" HD panel was a little bit too cool. After calibrating it with Spyder4Pro they looked much better. The color accuracy is poor just like most laptops in this price range. At 263 nits it gets fairly bright, but the sRGB reads 56% and Adobe RGB only at 47%. However, for school work and light duty activities this panel will do just fine. The side-to-side viewing angles on this TN panel are pretty solid, the brightness levels were adequate.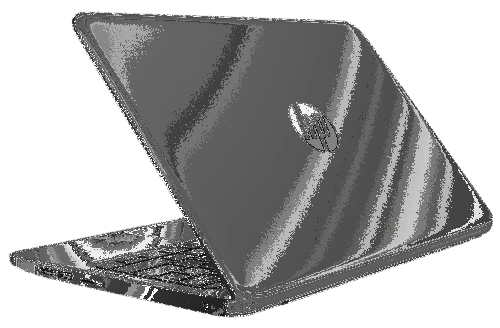 Keyboard and Trackpad
The keyboard is pretty comfortable to type on and you get pretty decent key travel, and even though it's a small laptop, the key spacing is good.
The trackpad is Synaptics based that it buttonless. The precision is pretty good; however, two-finger scrolling tends to give me trouble. Hopefully, a quick driver update takes care of this soon.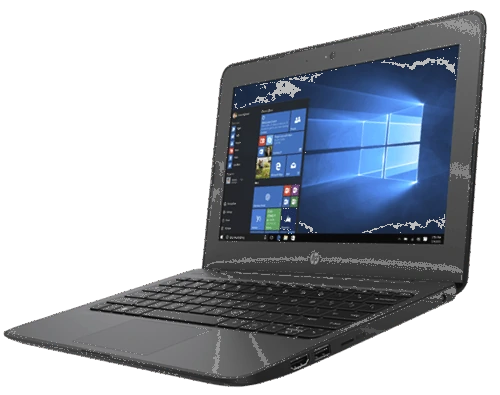 Performance
The Intel Celeron N3350 is a dual-core processor that runs at 1.1GHz with bursts of up to 2.4GHz. This CPU is mainly designed for light duty activities like web browsing, word processing, and some light multitasking. However, with light to medium duties, it is just fine. Browsing the web is decent, but by no means is it fast. Microsoft Word, PowerPoint, and excel all work nicely as intended. It is well suited for these types of apps.
Gaming isn't really an option on the device, but if you really are fiending for some game time you can get about 25-35 frames per second with the Intel Graphics HD 500. With this laptop being fanless it can get pretty hot at times, especially when trying to get any game time in.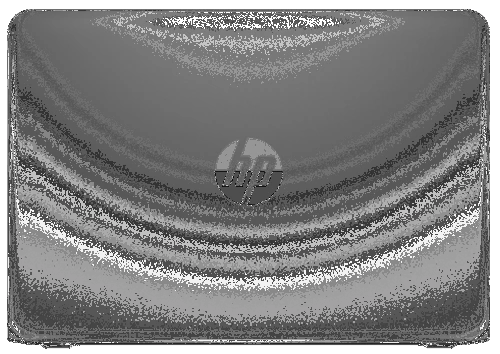 Speakers
There are two bottom-facing speakers towards the front and the sound quality is decent. The sound levels can get pretty loud; however, it has no low-end frequencies to speak of.
Battery
With a 2-cell, 30-watt battery pack it does do pretty well. You can expect about 6-8 hours on medium screen brightness.
This little laptop rolls in around $367USD. That's a $170 increase from the previous year's models, but you are getting double the amount of storage, and a slightly better performing N3350. At almost $400 I'd rather save up a little more and get a laptop with an i-series processor. Or you could sell any broken, old laptops or electronic devices to us at SellBroke.
If you need to get rid of your broken HP Stream laptop, sell HP Stream 11 Pro G4 Laptop online here!