It's always a good time to talk about the prices and options of school applicable laptops. Whether you need a new one because you spilled sweet tea on your laptop during your last dinner, or you downloaded too much content with viruses and just annihilated the machine, we will help bring to light some of the better laptops to get. Also once you get a new laptop remember to protect your data with antivirus software and not visiting shady webpages.
Acer R11 Chromebook-
First up is the Acer 11 Chromebook. It's one of the cheaper ones you can get. It comes with a Celeron N3150 processor, an 11.6" display at 1366 x 768p, 4GB of RAM and just a 32GB SSD. This device will set you back not much more than $330USD.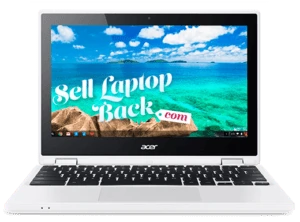 It only runs the Chrome platform, but if you just need something portable for the school year, this may do it. Keep in mind that if you need to run a particular Windows based application for a course it will not work. If you are just looking fro email, word processing, spreadsheets or media consumption, a Chromebook can be great. The R11 has a good keyboard and trackpad and decent performance that is better than some of the cheaper Windows based laptops. Plus, it's a convertible that can also be used as a tablet. Beware, there is no keyboard backlighting.
Dell Chromebook 13-
Next, we have the Dell Chromebook 13 that is functionally the same as the Acer R11. The Dell comes with a Celeron 3215U, 13.3" display at 1920 x 1080p), 4GB of RAM, 16GB SSD for less than $450.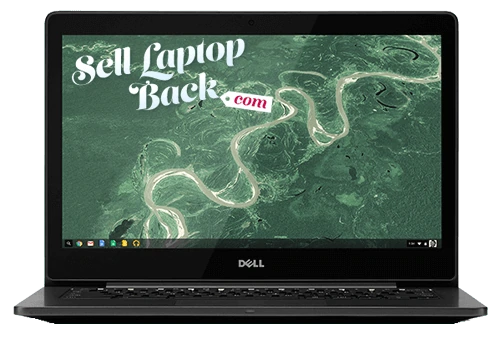 Since it is a Chromebook still its focus is on productivity and media consumption. This one runs about $100 more but for that, you get a larger screen, excellent build quality, it has the same carbon fiber finish as the XPS series laptops, and a backlit keyboard and trackpad that works quite well. There is no tablet option on this laptop but there is a really good battery instead; about 10 hours of regular use. On both of these Chromebooks, you're going to want to get a microSD card for expandable storage.
Acer E15
Coming up next is the Acer E15. This is a full-blown normal Windows laptop. With this Acer you're going to get an i5-6200U, a GTX 950M (2GB), a 15.6" display at 1920 x 1080p, 8GB of RAM, 128GB SDD plus 1TB HDD, and this will set you back $600.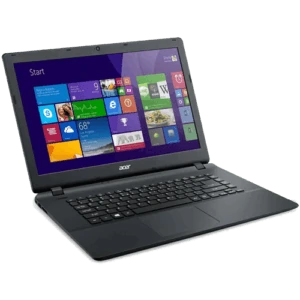 This can also pair well as a gaming laptop with te Sky Lake i5 and GTX 950M. There is a cheaper model at $500, but that one has the noticeably slower GTX 940M and a slower hard drive. For $100 more it's really worth it to get the more expensive one in this case.
This laptop also has many ports. It even has a USB-C, a decent keyboard, and trackpad. There are a few things not to love about it. The screen isn't very bright and it has limited viewing angles, and the battery is only going to give you about 3 hours of regular usage time.
Lenovo 710S
If you're looking for a more lightweight ultrabook type of laptop then look no further than this Lenovo 710S. It comes with an i5-6200U, 13.3" display at 1920 x 1080p, 8GB od RAM, 128GB SSD for just about $700.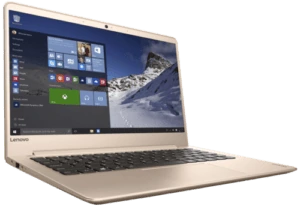 This notebook is thin and light with good performance. It's not as good as an XPS 13 because the drive is slower, but it's a more affordable option without sacrificing too much performance. The build quality is ok, it's not amazing, but the screen has an edge-to-edge type of thin bezels if that's something you like then you can find it here for not too much.
ASUS UX360-
Let's look at the ASUS UX360. It has a Core M6Y30, 13.3" display at 1920 x 1080p, 4GB of RAM, 128GB SSD and this one will set you back about $700 as well. The Intel Core M3 chip isn't as powerful but it's got good quality and a lot of ports and a nice screen.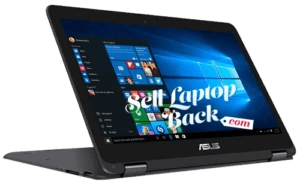 This ASUS runs really quietly because it doesn't have any internal fans to keep it cool since it runs a Core M processor. Because it's a silent machine without fans it will get a little bit better battery life at about 6 hours of normal usage. Since it's so light and the hinges rotate all the way back it's a very comfortable tablet as well.
Dell Inspiron 7559-
The Dell Inspiron 7559 is also a good laptop for students. It comes with an i5-5300HQ, a GTX 960M (4GB), a 15.5" display at 1920 x 1080p, 8GB of RAM, 256GB SSD all for $800. It is quite a bit more expensive than the Acer E15, but for the extra money, you're getting better performance, better build quality, and much better battery life.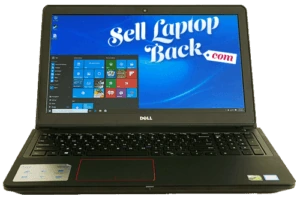 So, there you have it, our take on some of the better school-budgeted laptops. And of course if money is not an object you should consider buying a MacBook Air. It's light and portable and outperforms most budget notebooks. If you need to get rid of your old laptop sell it on eBay and use the money for your next purchase.
DATE: 05-12-2017