New laptop that sells for $300 with 5th generation Intel processor can't be overlooked in our blog. Today our subject is Asus VivoBook X540L that you can buy brand new for the mentioned amount of money. And this is important because not everybody wants to buy used laptop. Some people want new things that nobody touched before them. So here we go.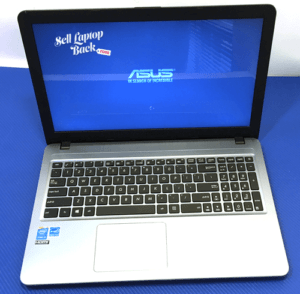 Performance
The Asus laptop boasts 5th gen Intel processor. This Dual-Core Core i3-5020U CPU is much faster than the base model equipped with Intel Celeron. And that upgrade costs only $50. For the additional money our laptop has bigger 1TB storage which is twice the size of the hard drive found in the base model.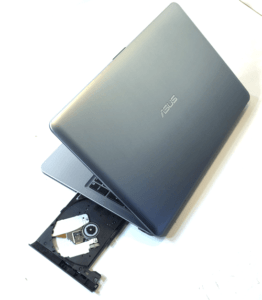 The Core i3 processor paired with the stock 4GB of RAM handles daily tasks without hiccups. Whether you browse the Internet or work in excel files you can stream music or run other applications in the background. This laptop is capable of multitasking your light duty daily tasks. Lower your expectations if you want to play video games. With the Intel HD 5500 graphics you will be able to run some less demanding games but will need to turn resolution and detail settings on low. And you can always get little better going after upgrading the memory to the maximum of 8GB.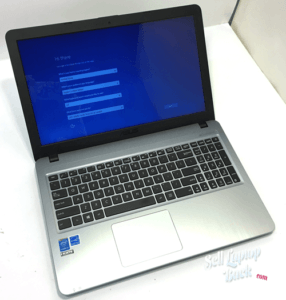 Display
Screen is pretty standard for a budget laptop and has 1366×768 resolution. It's a 15.6-inch HD Backlight Technology LED panel that works well. It has decent viewing angles and isn't very reflective which is always a plus. The display is bright and produces sharp image with warm colors.
In the departments of performance and design don't be mistaken to compare the Asus to Dell's best laptops like the XPS 13" and 15" that are much more expensive. You can get a few brand new Asus models for the price of one Dell.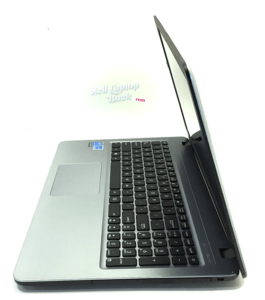 Design
Everything is packed in a plastic chassis that helps to lower weight which is good for a portable device. Laptops that are heavy lose the mobile vibe and become stationary dust collectors. This will not happen to Asus X540L. Weighing barely over 4 pounds this 15" laptop invites you to take it with you. Decent battery life will help you enjoy this computer wherever you take it. About 4 hours between charging will get some jobs done. Silver plastic outer case is nicely finished and doesn't look cheap like one would expect from a budget laptop. Asus is among the best selling laptops, used or new in different computer categories.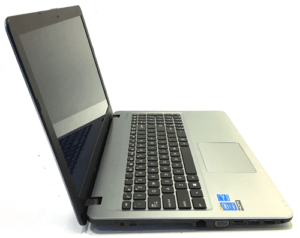 Features
For your entertainment needs Asus houses optical drive to play CDs and DVDs as well as quick 802.11N wireless internet connection to stream media. You can also plug it into your TV via HDMI or VGA ports and enjoy movies on a bigger screen. Stereo speakers are okay but not very loud. If you use the laptop with external monitor you will also need some sort of sound system to pair it with. Except the video ports you will find SD Card slot and different types of USB ports. On the left side there are USB 2.0, USB 3.0 and the newest USB Type C.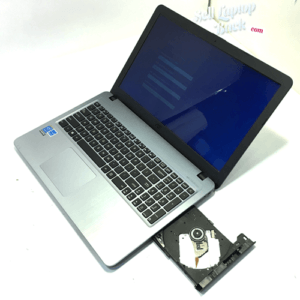 Conclusion
There is nothing spectacular about this laptop but it has everything you need for your daily operations whether at school, work or home. For the price you will get a nice laptop that will serve well. It's still cheaper and more portable than Dell Inspiron 17 5755 that we also presented as a budget laptop on our blog a few weeks ago.
DATE: 03-19-2017