Dell Inspiron 17 5755 RED Laptop
Feb 11, 2017
Dell's desire to sell laptops for everyone brought our attention to the Inspiron 17 5755 RED. It is a nice large 17.3-inch laptop offered brand new for less than $500. That's a solid laptop/ desktop replacement for anyone looking for a decent machine at a good price. Windows 10 makes the laptop user friendly. Unless you don't like Windows all together then you should perhaps consider buying a MacBook Pro.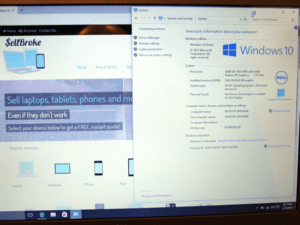 Performance
Dell has fitted this model with an AMD A8-7410 APU with Radeon R5 Graphics at 2.20GHz. Also 8GB RAM and 1TB hard drive make the computer sufficient for home and office use. It will handle multitasking with ease. Keeping in mind that it's a budget laptop it is not designed for gaming, video editing or graphic design. It's slower than top shelf notebooks but fast enough to keep you busy. WiFi connection is fast and works across wide range. In case of wireless network insufficiency the laptop is equipped with an Internet port for wired connection. 1TB hard drive is plenty of storage for all kinds of data not limited to pictures and music files.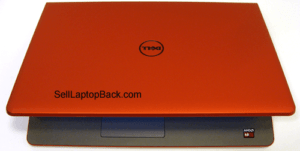 Design
Unlike its predecessor it is made of plastic. The lid is now more durable than the aluminum one used in the previous series. The vibrant red color makes this laptop stand out. The bright large screen indicates that the laptop's primary feature is entertainment. It's not a touch display but that's not a surprise for a budget laptop.
Display
The screen has only 1600 x 900 resolution but delivers crisp picture and vibrant colors. It's settings are easy to adjust to enhance your experience. Viewing angles aren't the best but good enough for a couple watching a movie or a football game together. Also glossy finish makes it sometimes annoyingly reflective.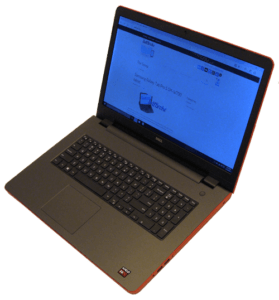 Speakers
Speakers are decent but not the best. In louder environment we recommend external sound system or headphones.
Chassis
The chassis doesn't feel too big nor too heavy, weighing about 6.5 pounds. It is lighter than most comparable 17-inch laptops. As we mentioned at the beginning it's more a desktop replacement than an ultraportable laptop. But it can still be taken anywhere and used on the go.
Keyboard
Spacious keyboard with number pad is pleasant to use for a long time. Keys are very responsive allowing relaxed typing. Also trackpad is large and feels comfy.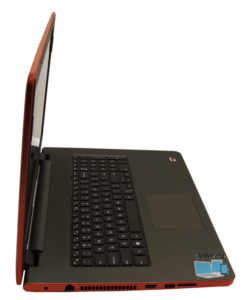 Ports
SD card slot, HDMI and 3 USB ports should be enough. Also Ethernet port underlines the stationary aspect of the laptop.
Optical drive
DVD drive is becoming rare in laptops but it's still appreciated by many DVD owners. Also the ability to burn stuff on DVDs is a big plus.
Battery
The battery lasted well over 5 hours during our test. That is good performance for a 17-inch laptop.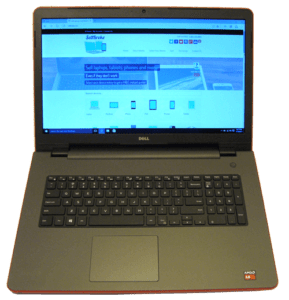 Conclusion
Unlike Dell XPS laptops that are pricey this one was build with tight budget in mind. The large bright screen is its selling point. It will help you enjoy your favorites shows. This computer has lots of potential ready to be discovered by new buyers. Red and black finely designed body should satisfy your aesthetic needs. With Dell Inspiron 17 5755 you will get a lot of laptop for the money. Since it doesn't cost a lot it won't loose much value till you decide to sell the laptop. Sell Broke makes selling laptops extremely easy regardless of their make and condition.