Now that you found the best place to sell your laptop you may want to learn about the best laptops you can buy on the current market. If you're not a Mac person but you want a sleek ultrabook, then spend a minute and research Dell's XPS line laptops. They come in two sizes and offer similar yet different performance. Interesting enough? Read on and find out which laptop best suits your needs.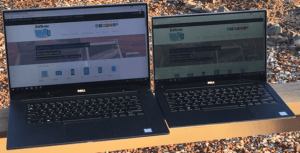 If your daily driver is a Dell XPS 13 and you are happy with that, then you're doing well. However, if you're getting more and more into editing both videos and photos, then you may want to consider upgrading to a larger 15" screen with more working room. Let's talk about the differences.
Video card
The Dell XPS 15" has a much better video card, especially for editing 4k video. From the outside the two look almost identical except for the obvious size differences. They both are are fairly stylish with the minimalist thing going for them since they only have a small Dell logo on the top lid. Both adopted the same design philosophy: the top and bottom are made out of metal while the deck is carbon fibre. Dell was able to make the 13" feel like an 11" ultrabook and the 15" more like a smaller 14" laptop.
Ports
Both models have about the same amount of ports. The left side has the charge port, USB 3.1, HDMI, USB-C, Thunderbolt 3, and an audio jack. While the other side has the 3.1 port, battery life indicator, Noble Lock and the SD card reader. Everything is exact here except the 13 does not have the HDMI port. Not a deal breaker, but handy sometimes.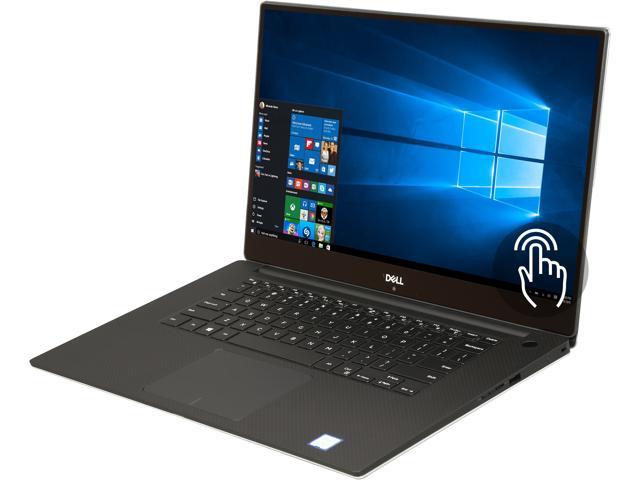 Price
The base model Dell XPS 13 (9343) was selling for about $980 USD back in March of 2015. The newer 2016 15" was selling in late 2016 for almost $1,900 before taxes. So, yeah, it's about two times the price difference. That alone makes for a sizable difference. Mind you with different spec layouts you can get up to close to $2,500 USD if you have the Skylake processor or the regular QHD+ display.
For those that are curious here are some quick specifications for both (models vary, this is what we tested onhand):
Display
The Dell XPS 13" has a 13.3" 1080p non-touch display while as the name implies the Dell XPS 15 has a 15.6" 4k touch screen display. We also tested a newer Dell XPS 13 9350 with a touch screen as well.
The 2015 XPS 13 starts with a fifth generation Intel Core i5 processor with 8GB of RAM while the 2016 XPS 15 runs a sixth generation Intel Core i7 with 16GB of RAM.
When it comes to the graphics card the XPS 13 has the Intel HD Graphics 5500 and the XPS 15 rock the NVIDIA GeForce GTX 960 card. This will help in all things concerning 4k video editing.
Storage
The 13 has a 128GB SSD hard drive while the 15 is jammed up with a 512GB SSD hard drive. The 13 also came with WIndows 8.1 out of the box the 15 is preloaded with Windows 10.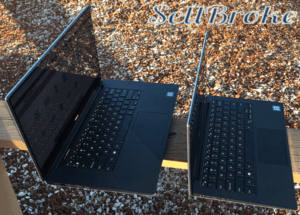 Portability
For most users the Dell XPS 13 is more compact and easy to travel. It's a laptop that fits in most of everyone's regular daily school and/or working needs. Whereas the Dell XPS 15 is going to be more of a stay-at-home-workhorse type of laptop designed more for the heavier video editing. Taking into consideration portability one will easily notice that 15" XPS is really heavy for the size. That's thank to the solid metal LCD case. Now way it's comfortable to handle the laptop with one hand. Smaller XPS 13" is much more focused on being moved and carried around. And portability is one of the biggest aspects we consider when buying a laptop.
Infinity Edge Display
Now, no matter which model you choose Dell has what they call an Infinity Edge Display. This is basically means that the display runs almost edge to edge with very little bezel surrounding it. If you only want the 4k it's only available with the XPS 15 and it offers a resolution of 3840 x 2160. The 13 does come in a bit higher in the nits category coming in at 400 while the 15 comes in at 350. Regardless of the one you choose both have really nice displays with great accuracies.
Audio
Audio placement is a bit different between the two. The Dell 13 has the speakers located on the side of the unit whereas the 15 has them on the bottom. Both models get loud and sound clear on maximum volume. The XPS 15 does get louder than the 13. But it has a tinny sound at max volume due to their placement. A medium sized room shouldn't be a challenge for either one of them to fill sound.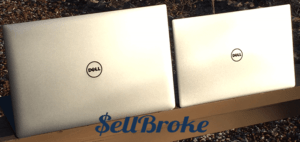 Performance
Performance is where these two begin to drift apart. The 13" was meant to be a smaller more compact design aimed towards professionals that want powerful, light and easy to carry. The XPS 15 is geared more for a heavier video editor, moderate gaming, or even some AutoCad. When it comes to day-to-day usage of web browsing, photoshop, MicroSoft applications the two are pretty similar. You probably won't be able to tell much of a difference between them. It's only when you start to game or edit video is where you'll definitely start to notice the difference.
Either way, either model that you choose you should be well satisfied. Get the Dell XPS 13 if you want a light laptop that gets the basics done in productivity. But buy the XPS 15" laptop if you want a portable powerhouse with better display options and editing.
DATE: 02-03-2017