Dell XPS 12 P20S Core I5 Laptop
May 06, 2017
Dell XPS 13 and 15 are in direct competition with best selling MacBook Pro laptops. Dell engineers designed their ultrabooks with one main focus - to beat Apple computers. Whereas Dell XPS 13 and 15 are classic ultrabooks, the company made another model from the same family that is harder to classify in just one category.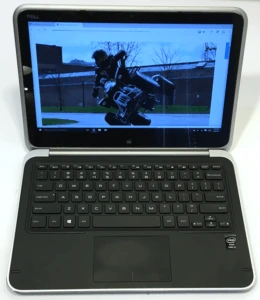 Dell XPS 12 is a convertible ultrabook with a very uniquely designed display that spins inside its frame, converting the laptop into a tablet. The biggest advantage of this is the bottom case being the bottom of the computer in any configuration. We find it better than other convertible laptops like HP 13t-S100 that leave the keyboard exposed in a tablet mode.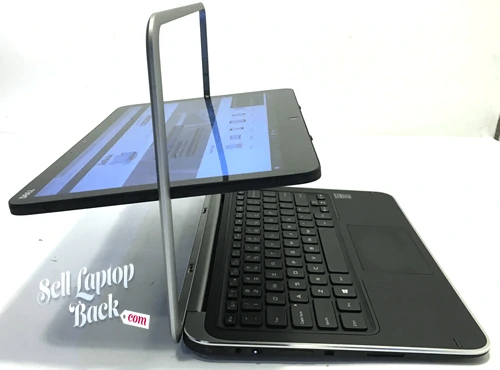 Design
Dell XPS laptops are made of the best materials available like carbon fiber, aluminum, magnesium and gorilla glass. XPS 12 has top and bottom case made entirely from carbon fiber. This material ensures lightweight, durability and great looks.
All display wires are run through the frame which could be a weak spot. We know about one case when the webcam cable got twisted and the camera stopped working. It isn't a common issue as we heard about it only ones.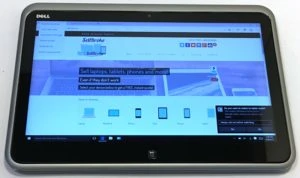 Tablet mode
We noticed that the unique design, with secured bottom in a tablet mode, makes one use it more often. Instead of sitting the computer on it's keyboard you put it down on it's bottom case with rubber feet preventing the laptop from sliding. Also the display is satisfactorily protected under gorilla glass which can be found on most durable smartphones as well.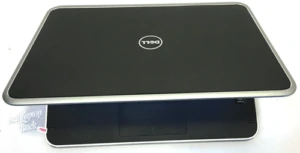 A home button located on the screen let's you switch modes with the screen flipped over just like on a regular tablet. Aluminum and magnesium chassis add to the weight making it over 3 pounds which is heavy for a tablet. We found Yoga 900 much more maneuverable in a tablet mode with its 2.8 pounds mass.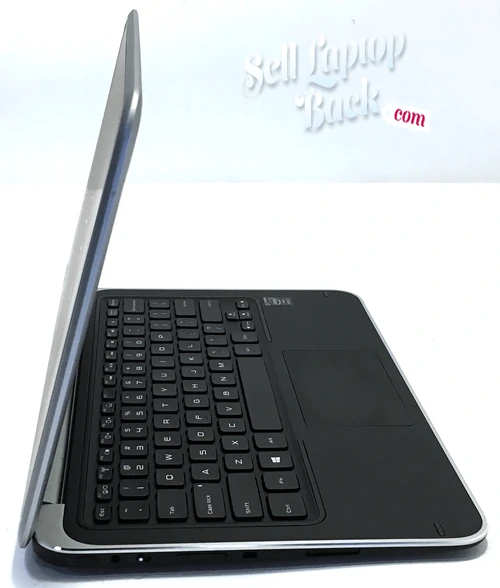 Laptop mode
For more conventional use and especially for longer typing sessions you will definitely want to convert things back to the laptop mode. Once you rest your hands on the palmrest you will get a feeling of a premium notebook. Backlit keyboard has chiclet style keys and has no flex. It is comfortable and perfect for fast and precise typing. 3.24 pounds is light for a laptop and less than Dell the Inspiron 13-7000 thanks to the carbon fiber chassis. After longer use the laptop gets hot and the fan becomes noisy. Using a cooling pad might be a good idea.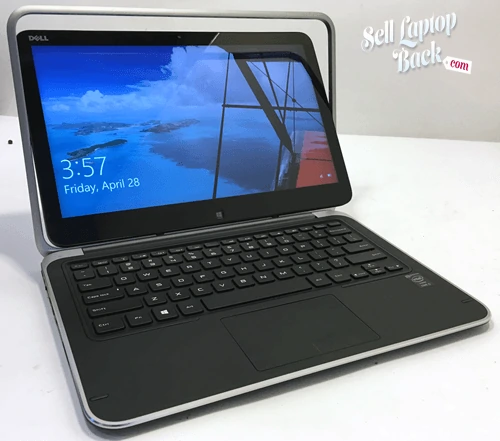 Display
The XPS 12 does great with its screen on top, in a tablet mode. Multi touch display works flawlessly responding to even the most delicate move of a finger. The 12.5 inch full 1080p HD IPS panel has resolution of 1920x1080 and produces immaculate picture. More pixels than a standard laptop translates to finer details and sharper contrast. 170 degrees viewing angle is exceptionally good. Brightness of 400 nit is excellent and helps in some case solve the reflectiveness issues in bright light conditions.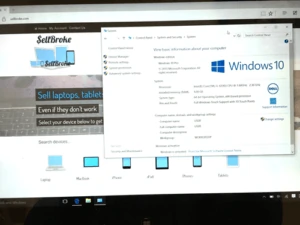 Performance
Laptop comes stock with 128GB SSD that works fast and should be sufficient storage for your files. It can be upgraded to a bigger size after unscrewing torx screws and removing bottom case. Make sure to protect your personal data by setting a password on tart up and installing an antivirus software. 3.0 USB ports allow for a quick connect to external storage devices for more space if needed, that usually run much cheaper than internal SSD upgrade. Not all large files will be needed at all times and can be stored on a separate device.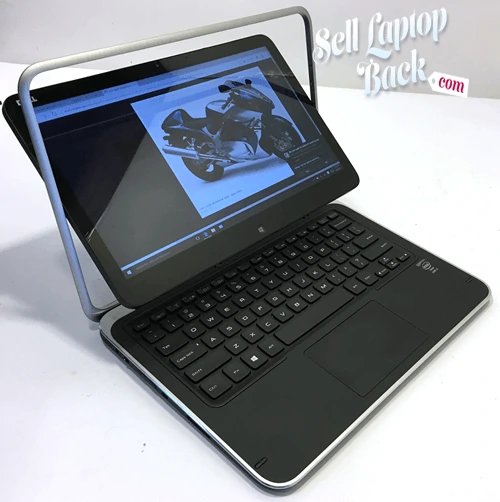 Dell XPS 12 is available with 4th gen Core i5 and i7 Intel CPUs. This way you can choose the best processor for you when considering the purchase of new laptop. Core i5-4200U performs quick and without a hassle paired with solid state drive and 4GB of RAM, and provides more than enough processing power for most applications. For heavy duty tasks like gaming we recommend the Core i7 and 8GB RAM version that costs a few hundred dollars more but delivers uncomparable experience.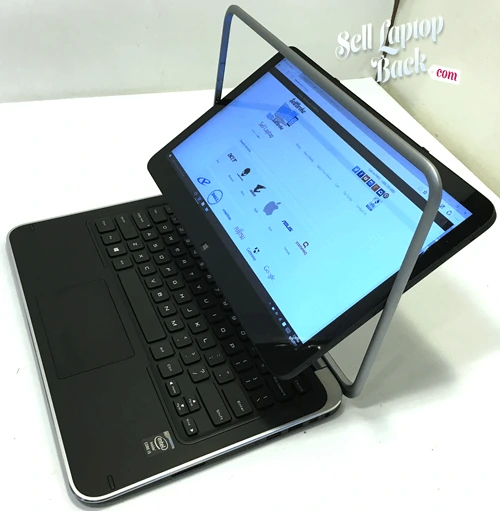 On the other hand Core i5 processor is more energy efficient and computer easily lasts over 8 hours one one battery charge. A full work day without the need of looking for an outlet to many people means freedom and independence.

Ports
Laptop features the usual lack of ports on a modern ultrabook. 2 USBs, mini video out and audio jack will have to satisfy you if you decide to buy the laptop. For me personally lack of a full size HDMI port is always a big minus. Power button located in between the audio port and volume buttons has to be shifted to the side in order to engage. It prevents from accidentally turning the laptop on and off while grabbing and picking it up. That happens with Acer Aspire V5-122p and is very irritating. Little details like intelligently designed power button make a big difference in everyday use.

Conclusion
XPS 12 is a solid machine offered at reasonable price. Beautifully designed laptop will satisfy your aesthetic needs even in contrast with the newest models. Compared with bigger XPS models this Dell is significantly lighter and converts to a tablet. More expensive 13 and 15 ones don't offer those extra features at all. Intel Core i5 processor model will handle everyday tasks with ease. In case if you need more power you will need to come up with more money for the upgraded Core i7 version that costs well over $1000. Short on money? No problem. Sell your old laptop on eBay or to SellBroke.com and this will help you collect extra cash to put towards the new Dell.