Dell Chromebook 11 Laptop
May 25, 2017
Today we will be taking a quick look at the Dell Chromebook 11. This laptop is primarily marketed towards students going back to school, but the reality of this laptop is that it isn't only great for students, it's great for any average internet user. Due to its size, it is very comfortable and very convenient, and that is what people like about this machine. The first thing that we noticed about the Chromebook was the typing experience. The feedback and keyboard layout were really nice and comfortable. I think I may have even noticed my words typed per minute increased.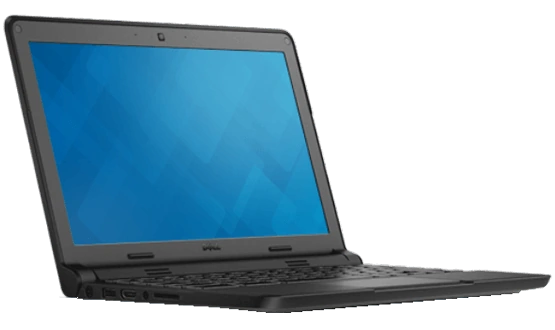 Cloud Storage
The Chromebook 11 comes with only 9GB of usable space internally. I remember when I bought a Gateway laptop way back in the day around 1998-99 and the biggest I could get was 11GB. Man, how the times have changed! But anyhow, this Dell only gives you 9GB so it's imperative that you either seek out an external drive or obviously use some sort of cloud for external storage because obviously, 9GB isn't going to get you too far in the common day. If you're one that doesn't like cloud storage then this laptop will not fit your needs.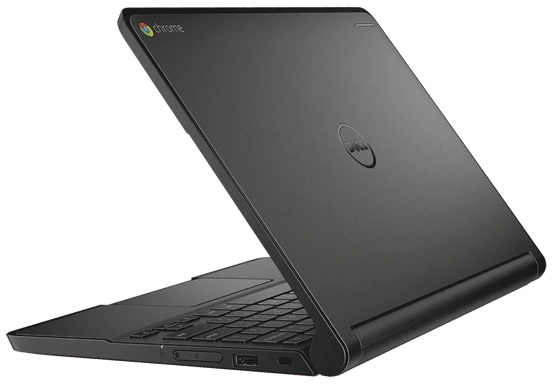 Interfaces
For a small computer, it does have some bells and whistles that even the new MacBooks don't have. For a tiny computer you will get two USB 3.0 ports, a full-size HDMI, an SD card reader, also you will get a SIM card tray (only works in the USA) and a Kensington lock slot. This Dell has a feature I've yet to see on any laptop. It has a LED indicator on the top of the lid to indicate to teachers that you are willing to ask or answer questions in class. It reminds me of a taxi indicator light telling you whether they are occupied or not. Do I see this feature really working in a classroom? Not really, but it's a cool idea I suppose.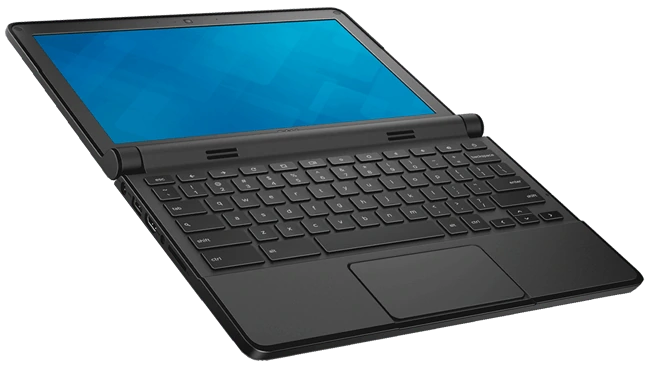 Audio and Battery
The audio for this little machine is pretty decent given its compactness. If this is the type of laptop that you are going to use a lot for traveling you won't need anything more in terms of audio. The same goes for the battery. If you're going to be using this computer for work applications such as word processing and the like and not very much video streaming you can get an incredible 15 hours out of this battery! That's crazy good in my opinion.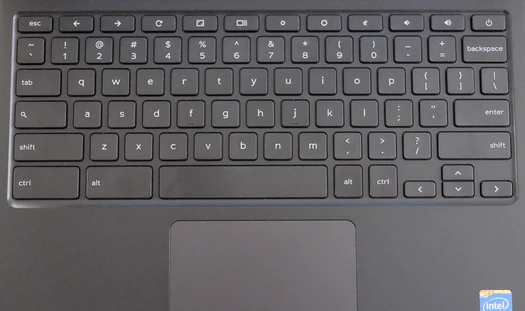 Trackpad
Too bad I can't say the same thing for the trackpad. it's almost literally not usable. If you are buying this Dell laptop you will need to get a small wireless mouse in order to navigate sufficiently. It's just a poor working trackpad that jumps around a lot and is pretty erratic.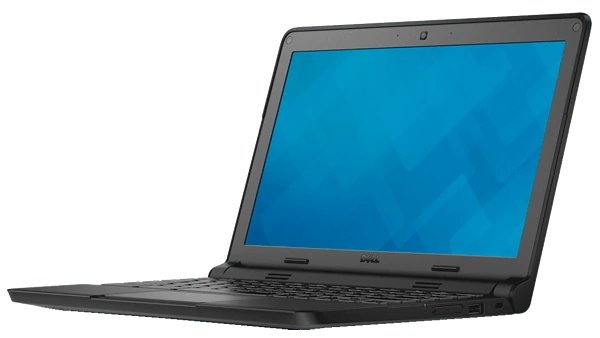 Conclusion
This notebook is perfect for a blogger, an SEO copywriter or someone that works mainly on Google Chrome. I guess that's indicative in the name of the machine, but many people don't think much about that. If you find yourself working a lot in your web browser then this is designed for you. If you need a lot of different applications that are found on Windows or iOS operating systems then this isn't awesome for you. You would have to get a normal laptop and not a Chromebook. As mentioned, if you're a traveler or student that needs a small, lightweight, and durable computer that you can take everywhere, then it may be a nice fit.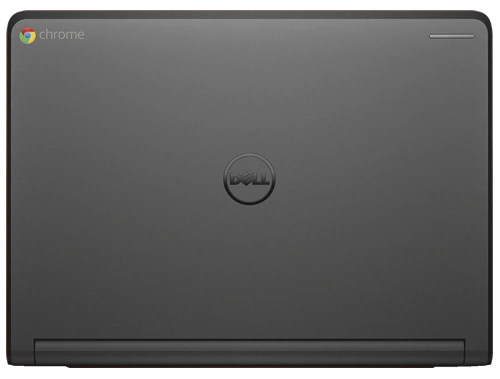 This unit comes with different configurations but you can get it with either 2GB or 4GB of RAM and 16GB of SSD. It's wrapped in a plastic and carbon fiber case and is pretty durable. Dell wants to claim military grade durability but I wouldn't go that far, but for only $225USD what would you expect? This money won't buy you a MacBook Air 11 inch that's about the same size as Dell Chromebook.
Sell Dell Chromebook 11 Laptop
Online for cash at SellLaptopBack!