Sub $200 Easily Expandable HP 14-an013nr Laptop
Jun 29, 2017
We try and get you the best info that we can find while keeping things as affordable as possible. Selling and buying laptops can be an arduous task, but we got your back. Let's take a look at something that's really affordable.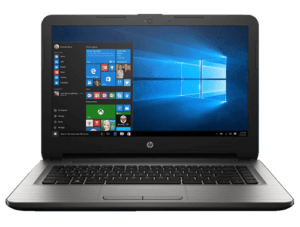 Windows laptops
Windows laptops have gotten pretty inexpensive over the years, and not only that, they aren't just cheap, they're also pretty decent. No longer do you have to choose between a really crappy, cheap Windows machine, and a really expensive, high-end gaming laptop.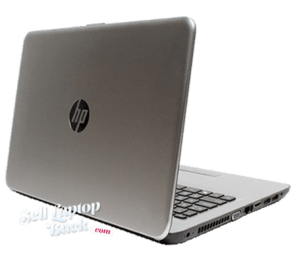 One of these such laptops is actually being hailed around the web as probably the best laptop you can get for under $200 USD. It's called the HP 14-an013nr. Definitely not the best name on the market. Take a look at why if you only have $200 to spend that this laptop maybe should be your go to.
Performance
First up, performance. The laptop has an AMD E2 7110 Quad-Core processor. That essentially is similar to an Intel I3-405U in terms of pricing but has a slightly higher clock speed and a much higher GPU clock speed than the I3. Comparing that to all the other computers in this price range that all have Intel Atom processors, which are essentially mobile processors, it's leaps ahead in terms of power.
The graphics that are integrated into the chipset is an AMD Radeon R2 which is also is definitely ahead of the other laptops in this price range. The fact that it comes standard with 4GB of RAM is also, oddly enough, more than most in this category. Oh, and you can easily unscrew the bottom of this laptop and put in more RAM. You can basically double it to 8GB for about $30 if you buy the RAM online, and you can quadruple it to 16GB for about $130, which is the max that the computer can handle.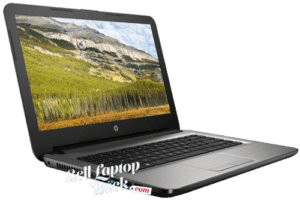 Screen
The screen is also something that HP kind of one-upped the competition with. While most Windows laptops in the sub-200 range have a 1366 x 768 resolution display, HP managed to put a full 1920 x 1080 screen on this little guy. On top of that, it's an IPS display that frankly just looks really good for the price.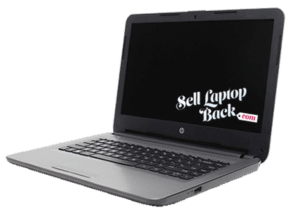 Storage
So far nothing but good things to say about this laptop. Let's quickly talk about one of the downsides of this notebook, and that's storage. The device only has 32GB of internal storage, that's it. Now, with the fact that Windows takes up some of that, McAfee which comes on it also takes up some of that as well as some unnecessary programs that are also put on it. We're looking at just about 14-15GB of usable storage space. Thankfully, HP has no shortage of ports in this thing. That does actually give you a really cheap option to fix storage issues. Also, thanks to those screws at the bottom of this device, you can also change out the SSD if you want to. Roughly $100 would get you a 256GB SSD.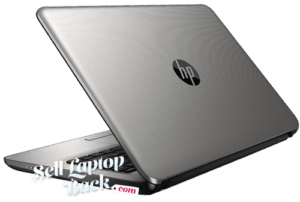 Ports
Now the ports that HP put on this thing are two USB 2.0 ports, one USB 3.0 port, one HDMI, a VGA. Also a headphone jack, an Ethernet port, and an SD card slot. That's a lot of ports for this little machine. It's more than most in this price range. This allows for very inexpensive options to add extra external storage.
For example, for about $15 you could double the 32GB storage with an SD card or a 32GB flash drive. In addition, it means that there are plenty of places to plug in external drives and monitors and external mice. Having an option for external mice on lower-budgeted laptops is recommended because the trackpads aren't as good as the higher priced laptops. In fact, you can find this laptop bundled with an HP mouse for the same price that you may be able to find it on its own. Basically, a free mouse from HP.
So, if you're stuck with a $200 budget for whatever reason, this HP 14-an013nr laptop a very good and viable option that is easily upgradeable and expandable to accommodate your needs.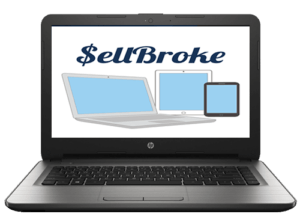 Sell HP 14-an013nr AMD E2-7110 Laptop
| | |
| --- | --- |
| Model | HP Notebook - 14 -an013nr |
| OS | Windows 10H |
| Processor | AMD E2-7110 @1.8GHz, 4 Cores |
| RAM | 4GB 1600 DDR3 (1X4GB, 2 Total GB RAM |
| Storage | 32GB eMMC GB |
| Graphics | AMD Radeon R2 Graphics |
| Screen | 14" FHD SVA (1920x1080) |
| Power Adapter | BlueTip 45W |
| Accessories/Options | SD Card slot |
| Condition | Tested New Unit - Examined for full functionality - Restored to original settings - Not in original packaging |