Selling Used And Broken Laptops
Apr 09, 2018
E-recycling
Coming to a full grasp and knowledge of laptop sales, e-recycling and exchange deals online in this developed age of well-equipped blogs and fast growing technological advancement is quite easy and to say the least, effortless. One would readily discover that disposing used and broken laptops either in the name of ignorance or asking questions such as what they can be used for, thereby, changing them is economically unhealthy. However, we have brought detailed information to your doorstep as regards what to do to broken laptops and still be rewarded for it. Wow! That is huge!
It is not impossible in our everyday dealings that our laptops gets smashed and appear unrepairable. Some even get involved in mini accidents and the victims are themselves and their gadgets. Are you in such crossroads? Worry less, this is the good news you have long anticipated.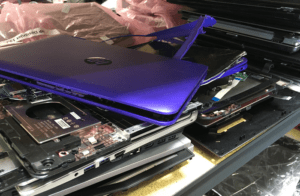 Sell broken and used laptops
At Sell Laptop Back, we recycle and sell broken and used laptops and pay very highly for this. With the well outlined information you encounter on our blog, you have all the knowledge you need to make cash even on your mistakes of breaking a laptop. No matter the state of your laptop, you are eligible to recycle and sell any broken laptop you want. Also, you could exchange your broken laptop and get a huge cash to purchase a new one.
Your satisfaction and privacy
Another very striking reason you want to visit us via our blog is our mode of warm and hearty welcome. It is our tradition to be respectful and cheerful with our customers. We create a customer-friendly relationship with our customers. Later they cannot help but come back and they are full of joy. Furthermore, one very cogent reason why the majority feel uneasy in such exchange deal is because they shudder if personal information on these broken gadgets can be kept safe and secure. At SellLaptopBack, we are committed to protecting your personal information and data to the smallest piece. We pride ourselves on the quality of service that we provide. As you visit our blog and trade with us, this fact becomes clearer. These are processes we have dealt with over the years.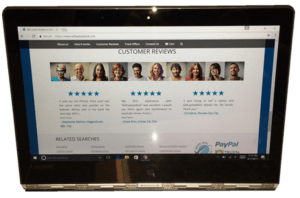 Free shipping
It will interest you to also know that we pay for easy shipping every time broken and used laptops are sold to us. This is to say your shipping processes are free as you deal with us. This is so astounding! You need not bother yourself as touching shipping fee. For reasons of wastes reduction and the alarming level of natural environmental disasters caused by waste products that has hitherto, caused a degradation and are harmful to our health, we desisted from sending empty boxes. This also has fuelled the reason why we deal in recycling used and broken laptops. The health of our customers is something we hold in high esteem.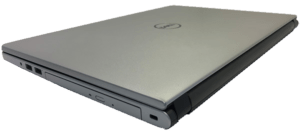 Our online quotes
We pride in our online quotes being extremely precise and accurate. Our website is easy to navigate and the process self explanatory. There are things you ought to check before selling your laptop that has been described in detail on our blog. You do not want to wait the next second with logging on our blog to see the amount of services we are willing to offer. Surely, SellLaptopBack has made the world a better place. We provide you with best an excellent solution when you think all hope is lost.
For more information, tips and processes on how to go about recycling and selling laptops and broken electronics, visit our site.