Sell Laptop and More Laptops Even if They Don't Work!
If you are happy owner of the last year's Android phone, a digital camera, or a robotic pet, getting the price you want for your used gadgets can be a challenge. Sell laptop and more gadgets online and you'll make them to bring money for your wallet. Let's take a look at getting the most out of the sale of all your other, less over-hyped gadgets. Of course, it is needed to talk first about the places to sale your gadgets online, keeping your stuff in good shape, finding a buyer you like, and selling at the optimal time to get the best return on your purchase. If you do everything in proper way, you can get extra money for your used device.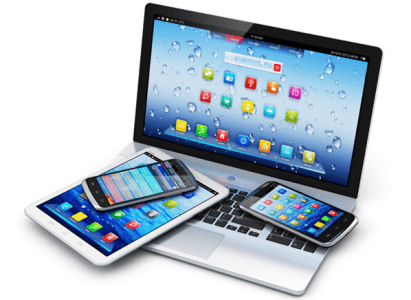 Where to Sell Laptops
Let's talk about the most popular place where to sell laptop and more gadgets. Actually, there are a lot of places to sell your stuff online. The most of internet user used to choose between Craigslist and Amazon. They are popular social platforms to trade. Craigslist will often net you less money, but since you're not paying fees to list and sell on Craigslist, it normally works in your favor. Amazon is really great because listing an item is not only incredibly fast, but you can just send Amazon a bunch of your stuff and they'll take care of everything for you. Amazon is fee-based, of course, but it's often worthwhile for the sheer convenience.
You may also use other special websites to trade with. If you want to try and find a site specific to your gadget, just do a search for sell + the type of gadget you're selling and you should be able to find some options. Not all sites are going to be as obvious as you might expect. Don't overlook forums, for example. Some of the best places to sell camera-specific lenses are popular forums with a marketplace. Anyway, the steps are mostly the following:
SELECT YOUR GADGET - Start by searching for your gadget. You can find it by category, brand and model.
GIVE SOME DETAILS - Answer few simple questions about your gadget.
GET INSTANT QUOTE - Get an instant quote based on the condition.
SHIP FOR FREE - You are provided with a free trackable pre-paid shipping label for you to use when shipping your item.
GET CASH FAST - Once when your item(s) will be inspected, you are paid in the method you've selected really fast.
Preparing Your Laptop for Sale
People like a good deal, so when you're preparing to sell your gadget you should consider the little bonuses you offer. These range from keeping the packaging to make the product seem newer to including some accessories. You don't want to go overboard and look like you're offering some ridiculous bundle package, but a few bonuses are possible in form of additional charger, light-diode lamp, laptop case and others.
Proper Care
Taking care of your gadgets is vital for good resale value. This should probably go without saying, but if you don't take the proper precautions ahead of time you could end up with an accidental dent or scratch that you didn't expect to get. Even if the scratch or dent is harmless, that's not how a buyer is going to see it. So, if you want to sell laptop and more gadgets for good price, take care of it.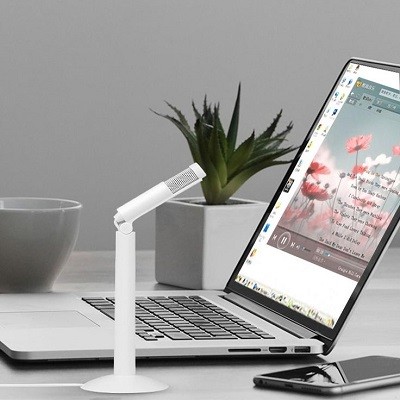 Full-Body Coverage
Laptops have sleeves and cameras, phones have cases. You can put all of those things in bags. The important thing is to protect your purchase in some way so it'll stay resistant to scuffs and scratches or even breakages. Just be sure that your protective gear is actually giving you the protection you need. For example, if you purchase Apple's iPad case for your iPad and keep it in your padded bag you can discover a dent in the back of the iPad. Can it be true? You should wear your gadgets even your carry them from home to work…in the public transport also. It is not difficult to adequately protect it when it's out of sight.
Strap It On
Most damage comes with use, however. To prevent accidentally dropping your new digital camera or throwing a Wiimote through your flat screen, use wrist straps. It's a usual practice and everyone knows about it. A lot of gadgets come with them and most of us don't use them because we're lazy or think they look stupid. Chances are that you're going to look a lot dumber if you break an expensive piece of technology, so get over it and strap it on. There are many services to strap your phone for you or you can easily do it on your own. Anything you can do to avoid dropping your gear is worth doing. You can't sell something that's broken, and you'll have a much harder time with highly noticeable cosmetic damage.
In the Event of a Dent
Anytime you leave something up to the buyer's imagination, it will get you into trouble. They're not going to imagine how fast your laptop is because your keyboard is superbly clean. Instead, your buyer is going to see a little nick in the casing and wonder if you managed to take care of your laptop properly. Of course, they will imagine the worst-case scenario, and you don't want that to happen. Even if it is what happened to your laptop, their imagination does not include your assurance that it won't affect the performance of your gadget. In case you really get any accidental damage with your machine, the best approach is to be completely honest about it and volunteer information. Don't wait for your buyer to ask, expecting for extra money.
Just point out the imperfections and give a very quick explanation. Most people appreciate your honesty and the responsibility you take when pointing out the issues with whatever it is that you're selling. By the way, dealing with professional services to sell laptop and more to them, you shouldn't draw another reality. They can check it easily for short time to tell you their professional verdict.
DATE: 02-26-2018