The holidays are on our doorstep and people are going to start dropping ideas and hints as to what they'd like to get. If you have a gamer in the family, chances are they'd dig this next write-up. Today we are going to tackle the 17-inch HP Omen X with a GTX 1080 video card like in Alienware 17 R4.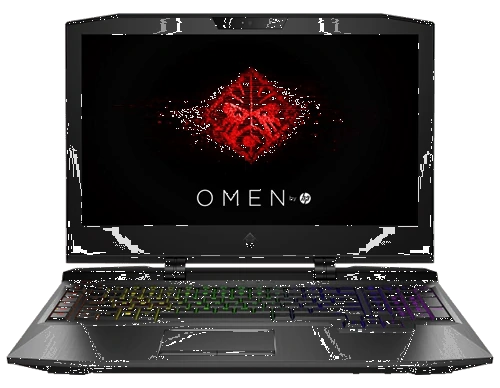 The new 17" HP Omen X laptop features a new looking design, an overclocked GPU, and you can find models with an overclockable CPU. These laptops are fully loaded and are meant to be the best gaming laptops like ASUS' ROG series. Let's see how you feel.
Configurations
First off, let's go ahead and break down the specs. The configuration that we have today comes with a Core i7-7700U, 16GB of RAM, a GTX 1080 with 8GB of GDDR5 RAM, and a 256GB SDD, with a 17" full-HD IPS panel running at 120Ghz, and the base model retails for $1,799 USD, but ours here today comes in at $2,149.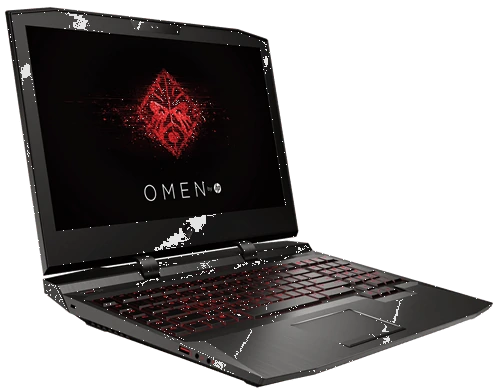 Let's take a look at the inside of this beast. You have a 99 watt-hour battery pack, 1TB drive running at 7200 rpm, a dual fan setup, 16GB of RAM expandable to 32GB, a 256 NVME SSD which is pretty fast with reading and write speeds of 2470MB/s and 900MB/s respectively. Also, there is a second m.2 slot for future upgrades. You can also configure this laptop in the Raid Zero for ultimate performance.
Build quality
The aluminum lid is rock solid and very sturdy. The keyboard is very rigid and the palm rest has a full sheet of brushed aluminum. That finish attracts every fingerprint imaginable. The new design doesn't look over-the-top flashy like other gaming laptops. Coming in at 10.73-pounds, this laptop is very heavy and thick. If you're a big fan of the portability of a MacBook Air then you will be disappointed with the HP. This laptop isn't meant to go everywhere you go. It feels much better on your desk.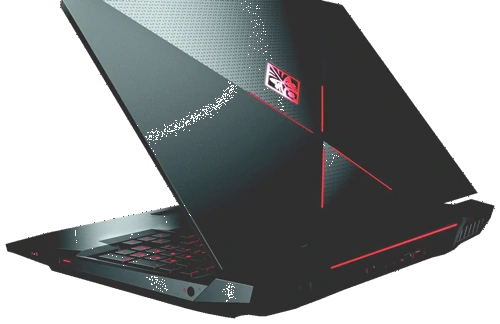 On the left you have a security lock slot, USB 3.0 headset jack, and a mic input. On the right side you get the SD card reader, and additional USB 3.0 and the charging port. Along the back, you get your main ports. There is an RJ45 Ethernet port, two Thunderbolt 3s, a mini DisplayPort, and HDMI 2, and another USB 3.0. It would be better if the charging port was on the back, but we'll make due with it on the side.
The top deck of this HP laptop definitely looks and feels premium with the aluminum build. You have the logos that light up as well.
The big disappointment was finding out that the bottom panel is made of all plastic. At this price point you may expect aluminum, but, the cool thing about it is it has a clear plastic window that allows you to see the main red board.

The two metal hinges may look flimsy for a 17" display, but as of yet they still seem very riding and durable. After about a year of usage we will have a better idea if they stay the rigid or not.
Display
The model we have features a 17" full-HD IPS display running at 120Hz. The color accuracy is very good with sRGB of 97% and Adobe RGB at 75% and it's decently bright yielding 286 nits of brightness. The viewing angles are also pretty good and keep in mind that you can also order a 4K panel that runs at 60Hz. Most of us will prefer the 1080p G-Sync panel running at 120Hz.
This HP features an old school type of mechanical keyboard with the N key rollover. Typing on this feels very comfortable. Different than a Mac's switch keys, but nice all the same. The key has a 2.5mm travel and provide great tactile feedback.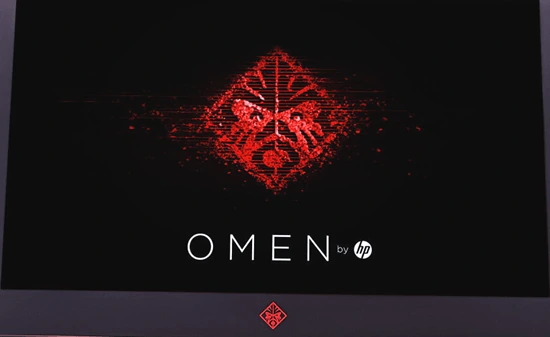 Keyboard
The keyboard also has many cool customization options. For example, you have the N key rollover, the RGB keyboard is individually backlit which is top-notch and HP also gives you 9 pre-programmed key lighting options that look awesome. You can also add macro keys to boost your gaming experience.
The Synaptics based trackpad offers very good precision with tracking, two-finger scrolling and multi-touch was spot on. Plus, you get two physical buttons for more control
There are two speakers powered by Bang & Olufsen and the sound quality is pretty good. As per the norm, the bass is lacking.

Graphics
Now let's get to the main attraction, the NVIDIA GTX 1080 with 8GB of GDDR5 RAM. This chip is a monster! It can handle anything you throw at it. One of the most demanding game on the market, Witcher 3 running at 1080p on Ultra Settings will give you on average about 75-85 fps. On Epic Settings and 1080p Overwatch looks and feels great as well giving you about 150-180 fps. Overall, this GTX 1080 is overclocked directly from HP and it offers incredible performance.

The thermal design is very proficient. It has two large fans pulling in air from the bottom and pushes it out towards the sides and the back. So, basically, you have four 3.5 mm heat pipes that move heat away from the GPU and CPU. From a laptop with a GTX 1080 inside you may expect much more heat, but it disperses it really well. Maximum temps from the CPU were 85-degrees Celsius and on average 80-degrees. With this much horsepower, these temps are really impressive.
The OMen Command Center allows you to access your GPU, CPU and memory management. Also, this is where you'll find you RGB lighting control options and the HP Omen X logo on the top lid. You can also find your macro key options that allow you to configure to your custom desires. Last, but not least, there is the network booster.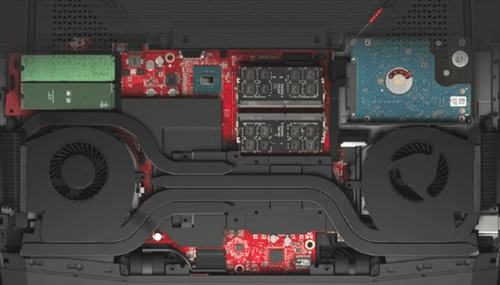 Battery
Battery life is adequate with about 4-5 hours out of the 99 watt-hour battery pack with medium screen settings. Gaming will give you about an hour's worth of time. If you want to you can recharge your device to 50% with fast charging, HP has equipped it with a 330-watt brick. The GTX demands a lot of power.
This year has been all about the X. This Omen X laptop is super-strong powerhouse that is meant for the serious gaming enthusiast that won't settle for anything less. This particular laptop has a strong Kaby Lake Core i7-7700HQ. But you can get the overclocked version for even better performance.
This laptop should be on any gamer's wish list, it's not cheap, but you can always sell your broken or used equipment to us and get some extra cash in hand.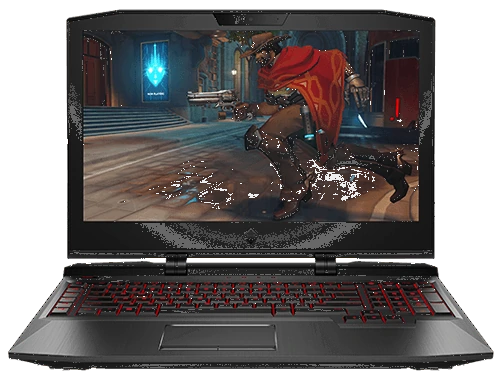 Consider selling your old HP Omen laptop with SellLaptopBack.
Sell HP Omen X GTX 1080 Laptop
online.
DATE: 11-23-2017