Hottest News From Used Laptop Market
Apr 27, 2018
What's Trending on the laptop market?
We have the hot spot question for today: How to buy a new laptop? You can try to look for it in the nearest specialized store or on the used laptop market, what's trending? Before, you'd better to get some interesting information about how to buy a cheap or cheapest laptop, or even get it for free.
How to Buy a Cheap Laptop
Brand new laptops may be cheaper than ever, but you can get even more for your money if you know where to look for. The world of laptops is rich. If you don't like the price on it, you can seriously think of finding another place to buy a cheap portable device. Be careful: very low-cost laptops don't always have the best characteristics and specifications. Let's think about it together.
Where to buy cheap laptop?
The most of people prefer buying new laptop to used laptop. Buying new has many benefits: you know what you've bought, protected by a manufacturer warranty. Civilized countries offer a kind of government warranty - a letter that means you can make a legal claim for faulty products for up to six years after the purchase date.
If you're in the market for a cheap new laptop, pay your special attention to a Chromebook. The laptops of this type run Google's Chrome OS operating system, which is web-based.The upside is these are very light and portable. The downside? You'll need a web connection to carry out most tasks.
Where to buy even cheaper laptop?
The cheaper way to buy laptop is waiting for discounts. Don't worry that you're not getting the latest model - laptop characteristics don't change that quickly and a lower price is simply mean that the laptop model isn't new. Since they're not allowed to re-sell them as 'new', some retailers also offer laptops that have been returned by customers at a reduced price. Amazon's Warehouse Deals is a good place to start.
Devices sold here may have cosmetic damage or damaged packaging, but they still come with a warranty and the usual consumer protection. You may not necessarily get an ultra-cheap laptop with such deals, but you can get one with a great specification for much less than its original price. The only catch is that availability varies considerably, so you should take your time properly.
Amazon's or eBay's laptop store has some good deals from time to time. You should also check out the BT Shop.
Where to buy: free laptop
The only one variant to buy the cheapest laptop or even get it for free is taking it used from Freegle and Freecycle, and while you may chance upon a working model, you're more likely to find one that needs some attention. Again, be attentive - there's no point spending £200 to get a five-year old laptop working, but £30 to replace a hard drive or £10 for more memory is easy to justify. There must be a good proposal! People used to sell their used or refurbished technic actively. Used Laptop Market Trends
Welcome to the list of the best laptops you can buy in 2018, including used laptop market: what's trending? Because every single laptop in this guide has been used and reviewed many times. The popular laptop models differ not only in process but characteristics.
Apple Computers
Apple is the gold standard of refurbished items. The company always helps if you want to sell used Apple laptop or buy it new or used. During its rigorous refurbishing process, Apple is ready to replaces defective parts, replaces the outer shell of all of the devices, put in a new battery, and even tack on a renewed standard 1-year warranty. People always buy refurbished Apple products instead of new ones, because they believe Apple hardware is overpriced, even refurbs.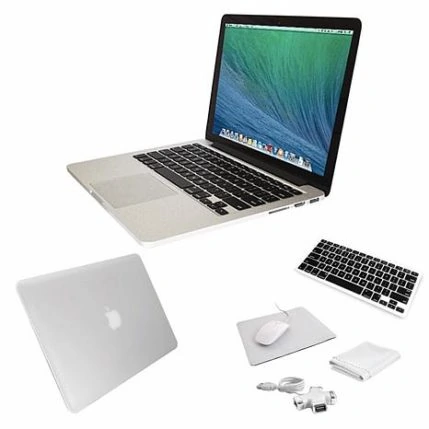 The sales can be impressive! The Apple Store's refurbished section currently offers previous-generation iPads at discounts of up to 30% off, MacBook Air laptops for up to 25% off, Apple TV media players for 20% off list price. If you can buy Apple laptop online, you can get it for the cheapest price.
Dell and HP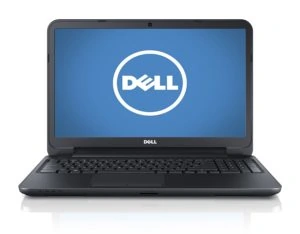 There are many PC manufacturers that sell refurbished units and used laptops through their own outlet sites. It is interesting to know that only Dell's and HP's sites are recommended as the most helpful. You can find a ton of coupons for 15%, 40% sales for used Dell laptops, desktops, tablets, and monitors. HP's outlet site also has a wealth of discounts on its goods.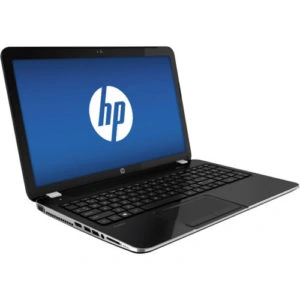 Sony
Meet one more popular manufacturer that's recommended by Consumer Reports. Sony's refurbished items can be hard to find on its store website. What nonsense! But the laptops are popular to trade online, from hands. Thus, you can get up to 50% off list price on refurbished VAIO laptops, up to 48% off on cameras and camcorders, and up to 32% off on PS3 consoles, though stock is very limited. So, if you want to buy your Sony device, you should spend many efforts to find a good sale. If you want to sell Sony, you'll definitely succeed by trading it online with no fear.
Canon
Although Canon wasn't specifically recommended by any one publication, the camera manufacturer does have an above-par refurbishing process, including rigorous function and cosmetic inspections performed by trained Canon technicians. All factory-refurbished Canon equipment comes with a 1-year warranty and appropriate accessories, and refurbished printers include brand-new new ink tanks or cartridges. Thus, you can save up to 45% off list price on refurbished digital cameras, lenses, and camcorders in Canon's refurbished section.
Learning used laptop market, what's trending? Of course, trading your used laptops you should starts from such popular trade platforms as Amazon, Newegg, Target, and Crutchfield. Be careful of refurbished laptops sold on marketplace sites like eBay and Rakuten Shopping; unless the third-party seller is listed as an authorized reseller on the manufacturer's website, you could be getting a used item, a grey market item, or even a knock-off.