If you need a guide on how to sell your laptop online, you've found it here! It's simple enough to earn extra money selling stuff online, but you'll want to determine the ideal venue for your goods. Feel the difference. Selling Grandma's vintage tea cozies is a different from offloading your old laptop or stereo system. Here are some tips about the most popular web platforms for sale, their audience, style and fees.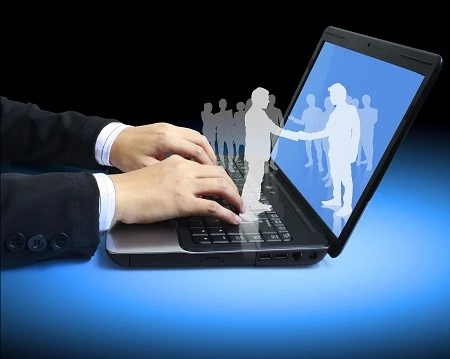 Online sales and auctions
There's a list of major online auction and sales sites, and as you'll see, some charge much lower fees than others. Of course, the first thought you have is trading your old laptop through Amazon and eBay to have higher fees, but they're also some of the most highly trafficked sites on the internet. If you want to sell your device fast, these sites are the way to go. If you're trying to maximize your profit, you might take some more time to find a buyer on a smaller site or specialized web platform like SellBroke.com or Selllaptopback.com or whatever you have in your country.
AMAZON
You can sell pretty much anything on Amazon, although selling in some specialized categories requires Amazon approval and an upgraded selling plan. Amazon charges several kinds of fees on items sold, depending on what kind of selling plan you have. If you opt for the standard Individual selling plan, you'll pay Amazon 99 cents per item sold, plus a referral fee. What is referral fee? The referral fee is a percentage of the item's total sale price, including shipping costs but not taxes, and generally ranges from 8% to 20%.
To upgrade to the Professional selling plan, you pay a $39.99 monthly subscription fee but not the 99 cents per item fee from the Individual plan. So the professional plan makes sense only if you plan to sell more than 40 items per month. Think about it! If selling used technic is not your business, you don't need wasting money for Professional expenses.
EBAY
eBay lets you auction and sell a wide range of goods and has a slightly simpler fee structure than Amazon. For most items, you pay eBay 10% of the final sale price of the item, which includes shipping costs but not taxes. If you post more than 50 items in a month, eBay starts charging you 30 cents per listing over 50, though it may refund the 30 cents if your item sells.
You can also upgrade and promote your eBay listing in various ways for extra fees. For instance, you can set a reserve price so that your item is auctioned off for at least that minimum amount. It's a $3 fee to set a reserve price below $75; the fee for anything above $75 is 4% of the reserve price.
BONANZA
Bonanza may be new for you. It sells a similar range of products to Amazon and eBay. It charges fees based on the sale price of your item, plus any amount of the shipping cost over $10. So if you sold an item for $20 and shipped it for $13, your fee would be based on a price of $23. Bonanza charges you 3.5% of this price; in our example, you'd pay about 80 cents. There's a minimum fee of 50 cents per item.
For items that sell for $500 or more, you pay 3.5% on the first $500 and then 1.5% on the amount over $500. There is one important option. Bonanza also offers to advertise your listing across the web in exchange for a higher percentage fee. So, pay more and get more.
EBID
eBid is an eBay competitor out of the United Kingdom. The basic fee at eBid is 3% of the final price of your item, sans shipping costs. You can also upgrade your seller account and eliminate fees on the items you sell; instead, you pay a recurring subscription price, anywhere from weekly to annually.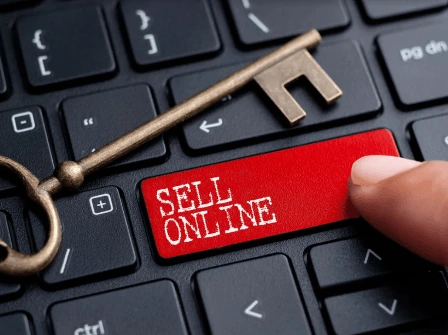 Local laptop sales
CRAIGSLIST, FACEBOOK MARKETPLACE, LETGO
Speaking about the guide on how to sell your laptop online, you should also think of local sales. These websites and apps don't take a cut of your sales, but you're responsible for connecting with your buyer, meeting up in person and making the exchange. It's definitely a different style than the online auctions and sales. If you're not good in sales or technic, logistics, meeting you should probably stick to online only.
Depending on what you're selling, you can arrange to meet your buyer in a public place or have a friend hang around while you make the sale. The simplicity here is the key: you don't need to think of packing, shipping or fees, just cash in your hand. You put the price what you want. From the other hand, these marketplaces don't have any guarantees or protections if your buyer turns out to be a flake.
Electronics
SWAPPA, GLYDE, GAZELLE, LAPTOPNUTS, SELLLAPTOPBACK
These sites aren't so much marketplaces as resellers. They give you a quote on your smartphone, laptop or tablet and then ship you a box so you can send it in. You can find many of them online. The sites are pretty similar in essence, so you can compare quotes from each one and find the best offer. Of course, the price you get is no high, lower than if you sold them yourself somewhere like eBay. The draw here is how easy these sites make it to get quick bucks for your electronics rather than having them gather dust in your drawer. This means that you will be guaranty paid.
Mobile Apps
The guide on how to sell your laptop online is not full without mentioning mobile apps. There are apps for you to sell your pre-loved gadgets and virtually anything! The most of them are available on both iOS and Android platforms. All you need to do is download the app, sign up for an account, snap a picture of the gadget you wish to sell, fill up the description and voila, you're done.
DATE: 03-01-2018