TOP 5 Best Gaming Laptops 2019
Aug 31, 2019
What is the best laptop for you?
The best gaming laptop is definitely the one that suits you the best. Do you want a big, beefy musclebook with killer performance parts to replace one of the best gaming PCs on your desktop? Right you are! It would be more comfortable to have a portative gaming machine to always take with you. Or you are looking for an ultra-slim, super light machine you can tuck into your book bag and take to the university. Looking for the best know gaming laptops, consider what you REALLY need!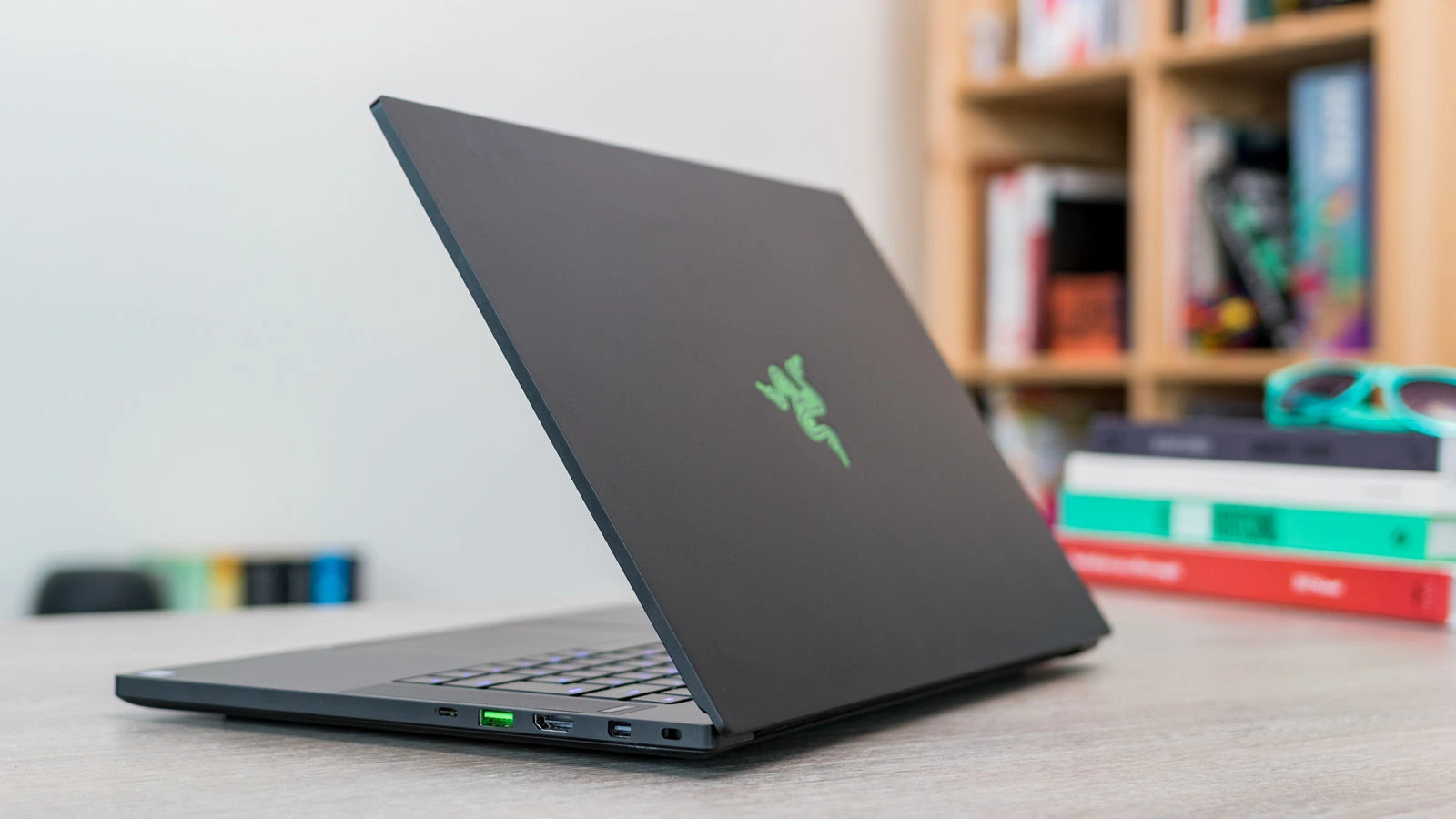 While it comes to searching for a machine to tick every box, though, buying a gaming laptop usually involves compromise – which is why it's worth examining every aspect before making a purchase. And, in case you were wondering, it's just not possible to get a good gaming laptop for under $500. If that's your budget, you can buy a used gaming laptop. If you want a new gadget, add $300 more to your budget to have a start price for buying a gaming laptop in 2019.
What are the best gaming laptops to buy in 2019?
If you are not limited in budget, pay attention to MSI GE75 Raider 8SG (the price about $ 2 500). You will like its screen, performance and keyboard and it's much quieter than you'd expect, too, considering it runs on the most powerful laptop graphics card available right now. If you want a no compromise experience, it's the laptop for you. But if not, here are TOP 5 best known gaming laptops you may buy in 2019.
1. MSI GE75 Raider 8SG
What is good? The MSI GE75 Raider 8SG has a punchy screen, fantastic performance and it is surprisingly quiet. What is more, the full-fat RTX 2080 is rarer than the cheaper, cooler but weaker RTX 2070, and its inclusion means you will be able to run any game on this machine! The quality 17.3-inch diagonal display proves more immersive than 15.6-inch machines, and the 144Hz refresh rate delivers smooth gaming. Isn't it what you need? Color quality is excellent, so games always look vibrant and while contrast could be better, it's still good enough.
Now it comes to technical characteristics: Core i7-8750H CPU, 16GB of memory, and a 512GB SSD alongside. The hard disk is 1TB. As you can see, the laptop has enough power to support the GPU and handle day-to-day productivity tasks. The GE75 is noticeably quieter than most rivals, and the modest aural output can be easily masked with a headset or with the punchy, decent speakers. MSI's machines always look good. This laptop model is done in aluminum with red accents, a tiny screen bezel and illuminated USB ports. The SteelSeries chiclet keyboard offers more snap than many chiclet units – so it's more satisfying than many rival units. Pleasingly, the trackpad has responsive, discrete physical buttons.
2. HP Pavilion
You can buy this laptop for about $1 000. It doesn't look cheap, really! The HP Pavilion 15-cx0001na (start price $800) is the cheapest laptop here, but it doesn't look like a budget offer. The keyboard has eye-catching green accents with a matching backlight, and above that is a smart, patterned speaker grille. The laptop is done in aluminum and the hinge is slatted and stylish. The 1080p screen has reasonable quality considering the price, which means it's fine for gaming - even if the contrast and color accuracy could be better. What about the battery life? Oh. It is not that brilliant. But the lack of longevity and the middling screen are expected compromises at this price – just like the modest GPU. The Pavilion 15 is a great choice if you're on a tight budget.
3. Razer Blade Pro
This is the best laptop for all and everyone. You can find all the needed features and not that high price (about $1 700). Razer is a popular gaming company. The Razer Blade Pro which has prices that range between $1 700 and up to $3 000, can handle work, play and everything in-between. You can pick between two 17.3-inch displays – one Full HD version with a 120Hz refresh rate or a THX-certified 4K touchscreen for increased crispness and clarity. The 4K model also has Nvidia G-Sync for smoother gaming. What is good, Razer has slimmed down mechanical keyboard hardware for this machine – so the Blade Pro's keyboard has more snap and speed than most of its chiclet-based rivals. The trackpad is installed to the right of the keyboard, too, in an unusual but intuitive move that mimics sitting at a desk.
4. Asus ROG G703GX
Here it is, your favorite Asus! The money-no-object pick with unrivalled versatility and power. The Asus ROG G703GX (price starts from $2 500) is one of the most outrageous gaming laptops around. It's 51mm thick and weighs 4.7kg, and it's built from black aluminum. It's accented with brushed metal, burnt orange and copious numbers of RGB LEDs. In short, the Asus will attract loads of attention when you heave this tank from a hefty backpack, and you'll need a hefty bank account, too – this machine costs up to $4 000.
5. Gigabyte Aero 15-X9
This can be the best laptop for 4K gaming. The price starts from $2 900. The Gigabyte Aero is one of the most expensive laptops on this list, despite its unassuming design, which incorporates black aluminum and a little bit of carbon fiber. It's got a 4K screen, and when that resolution is stretched across a 15.6-inch diagonal it delivers incredibly crisp images – great for games, movies and work in equal measure. Definitely, this is a laptop of your dream! Quality levels are high, with huge brightness and excellent contrast levels being particular highlights, and the bezel is pleasingly narrow. The screen also has X-Rite Pantone certification, and models are available with Full HD 144Hz screens.
The Gigabyte Aero 15-X9 is a tremendous laptop, but it's not for everyone (not because of the high price) – a lot of gamers just won't need a 4K screen or a Core i9 processor, and so could save plenty of money by shopping around. However, it's certainly worth considering if you want a gaming laptop that's got a dash of extra workstation ability.
There are many more interesting laptops that are popular in 2019. But these 5 are recommended for the best technology. Read the list carefully and pick your price category. Remember, you can't buy cheap technics for strict requirements.