Best Selling Laptops 2018!
Mar 01, 2019
What's the best laptop? We've reviewed a lot of them, and this is our answer!
What does the best laptop look like? Of course, it must be light, portable, powerful, beautiful, and reasonably affordable. It's not an easy thing to choose one of them. They all are modernly equipped and full of fantastic options that fulfill all or most of your needs. Here, in the article below you can find some ideas about the best selling laptops 2018. The prices are given for a new laptop model. Also, we tried to share information according to price, gaming options, 2-in-1 characteristics. You can check it out and decide which laptops are worth buying now so that you can sell it for a good price later.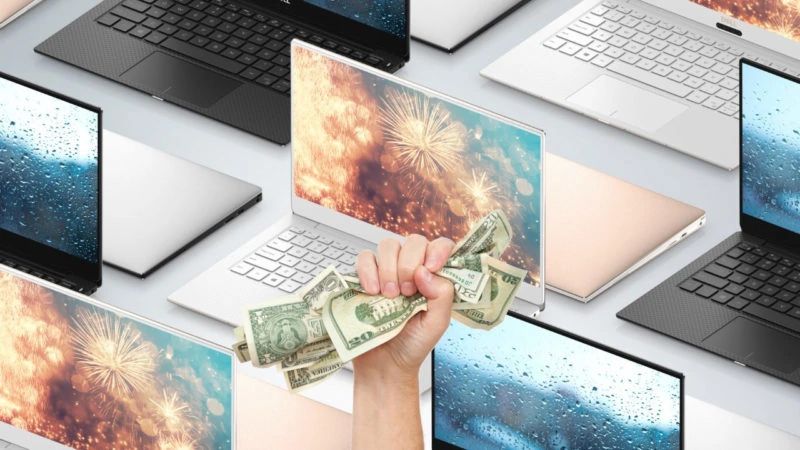 Best Laptop 2018 > DELL XPS 13
The price starts from $900
General characteristics: It's portable, fast, attractive, and reasonably priced.
Dell's XPS 13can impress you a lot! It has a great look that combines a metallic exterior with a white woven-fiberglass interior. It looks like a premium laptop. The super-thin InfinityEdge bezel is another highlight of the design. Of course, you can find a lot of laptops that have copied its stylish design. But XPS 13 is still the best. It's as functional as it is beautiful, making the overall footprint of the system smaller and lighter.
The touchpad is as large as the competition and the keyboard is a breeze to use. The system is also energy efficient with a respectable battery size, so it can last all day on a charge in most situations and handle pretty much anything you throw at it. The only reason to consider this laptop a perfect unit is the webcam. It is placed for quite an awkward angle. As it was told before, Dell offers this 8th-gen Core i3 model for $900 as well.
Best MacBook 2018 > MACBOOK AIR (2018)
The price starts from $1 200
There is nothing strange in it. Of course, the newest MacBook Air isn't the most powerful Mac laptop. It's not the thinnest and lightest either. However, what the latest iteration MacBook Air does offer is the most well-rounded Mac experience. It's relatively thin and light, has the useful Touch ID sensor, and the best battery life of your Mac options. It also shares the same keyboard and excellent trackpad of the MacBook Pro. What about the price? It's not that $1,200 is a cheap price for laptop. It's not. You can find better performance in a handful of premium Windows 10 laptops. But if you're looking specifically for a MacBook, you'll be happy you picked up the MacBook Air.
Best Chromebook 2018 > HP CHROMEBOOK X2
The price starts from $600
The Chromebook x2 is the best selling innovative and premium Chromebook. That is, the lovely and well-built "Ceramic White" slate portion, which holds all of the actual PC components, slots into magnetic tabs on a relatively heavy keyboard base. That creates a clamshell notebook that is stable on the lap while serving in movie mode with the display reversed and as a stand-alone tablet for pen use and media consumption.
How about its technical characteristics? The Chromebook x2 incorporates a 7th-generation Intel Core m3-7Y30 CPU, 4GB of RAM, and 32GB of eMMC storage. Those components are plenty fast. That's why Chromebook x2 attracts people the most so that it has become the best selling laptop 2018. The design is is wonderfully simple and intuitive. While it used to only run extensions and web apps, that has been expanded to now include everything in the Google Play Store, which fills in some of the holes and expands your selection of apps and games.
Best Budget Laptop > ASUS ZENBOOK 13 UX331UA
The price starts from $800
If you don't want to pay the full price for a laptop like the Dell XPS 13, then you can try Asus ZenBook 13 UX331UA. Factually, this is an ultrabook that costs just $800. The price is not high and you expect that in this price range they cut important things like battery life or display quality. This ZenBook 13 has it all. Of course, it is not as powerful as the Dell XPS 13 or a MacBook Pro, nevertheless, this is the best budget variant. It is right time to speak about its key advantages. The bang-for-your-buck value here is particularly impressive. The base model comes with an 8th-gen Intel Core i5 processor, 8GB of RAM, and a 256GB solid-state drive. That's twice the memory and storage of the $900 Dell XPS 13 — and better battery life than what you'll find in other competitors. Though you can still buy the UX330UA on Amazon, the newer version has thinner bezels, a lighter chassis, and improved battery life in web browsing.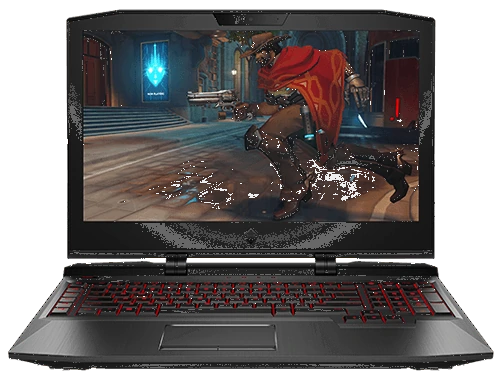 Best Gaming Laptop > RAZER BLADE
The price starts from $1 800
Gaming laptops are special. Look at this unique model! Can you say it is a gaming model? From the exterior, you might not even know the Razer Blade is a gaming laptop. It's as light and thin as a MacBook Pro, with thin bezels, a world-class keyboard and touchpad, as well as a bright, vivid, 15-inch display. It really looks stylish and even elegant! Even if it weren't a gaming laptop, the Razer Blade would probably still be a contender for one of the best 15-inch laptops. The fact that it can play games at respectable framerates makes it a bit of a miracle.
What makes it so powerful? With a GTX 1070 Max-Q graphics card and supremely powerful processor, the Razer Blade made short work of just about everything we threw at it — as long as you're staying in 1080p, of course. Razer redesigned its thermal system to ensure that despite some throttling, the Blade can play nearly any game with settings maxed. This is the most elegant, beautiful gaming laptop you've ever seen. The Alienware 17 R5 or Predator Helios 500 might perform better, but Razer Blade is the best selling gaming laptop for such a little money.
If you are going to buy a new laptop, pay attention to the models we've just picked for you. They are new and have lots of advantages. Also, you can sell any of these laptops easily and for good money in 3-4 years of comfortable cooperation. Until then, use your laptop wisely. Even the best and the hardest laptop needs cleaning and care.