ASUS introduced just another high-end laptop from ZenBook family. The ZenBook Pro UX501V, with dedicated Nvidia graphics and 4K display is meant to be a direct competition to MacBook Pro 15 with Retina display. Luckily Asus hasn't been around for as long as Apple or Dell and didn't gain such a good reputation yet. Therefore ZenBook Pro is cheaper than Dell XPS 15 and MacBook Pro. Although this laptop is less prestigious, it is well made and worth every penny. This machine is very powerful and capable of heavy work that can be later presented on large ultra high definition display. That multi purposeness makes it ideal for all-in-one laptop for work and home.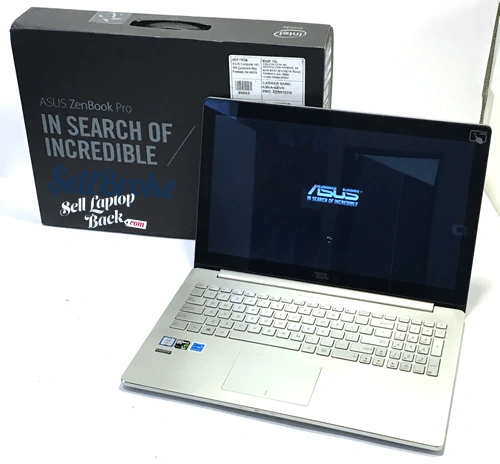 Design
On the outside Asus features a sophisticated all-aluminum chassis. When you lift the display, first thing you notice is a well balanced laser-engraved ring pattern above the keyboard that make it look like piece of art. Polished edges complete this impression. Weight of nearly 5 pounds is more than 4.5 pounds of new MacBook Pro 15 and Dell XPS 15.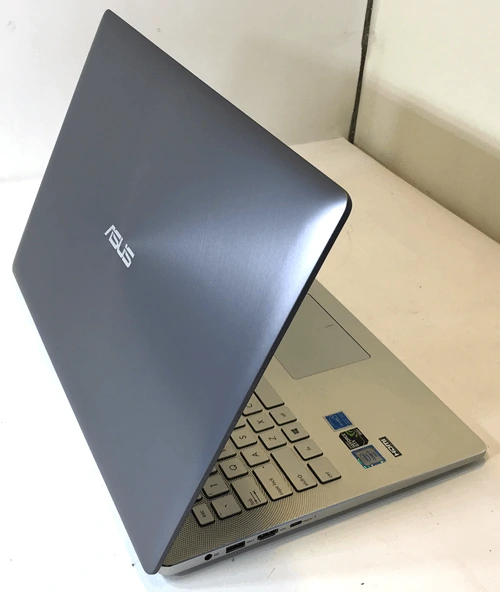 Display
3840 x 2160 pixels is the best resolution for the screen size yet to be achieved in mobile computers. 4K UHD IPS panel is gorgeous and the only drawback is a very glossy finish. You won't notice it in darker conditions. With brighter light it also works as a mirror.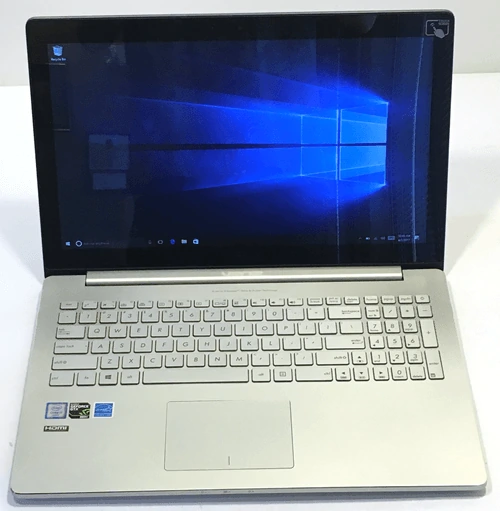 282 pixels per square inch density is more than MacBook's Retina display offering excellent visibility of the finest details. That being said this laptop is aimed at professionals like architects and video editors. Users can choose between 3 model settings or flexibly adjust panel color temperature to fit any personal preference. Contrast, colors and 178 degrees viewing angles are outstanding. Streaming and watching movies on the UHD screen is a very pleasant experience.
The last time we were so impressed with a high quality touch display was on a Dell Inspiron 15-7548 with resolution 3840 x 2160, but the Asus is one generation newer and much more powerful.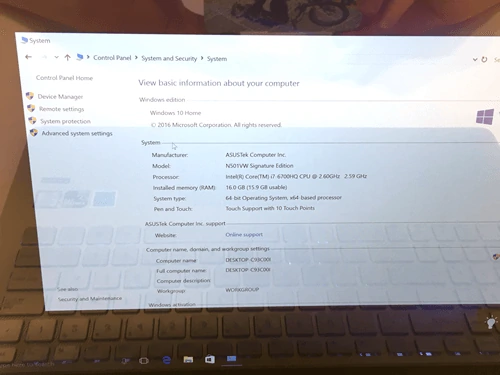 Performance
New ZenBook Pro in stock configuration features an Intel Skylake quad-core Core i7-6700HQ processor, 16GB of RAM, Nvidia 960M GPU with 2GB of vRAM and a 512GB SSD. Samsung SM951 M.2 solid state drive is currently one of the fastest that money can buy. It is a true workhorse. And it's hard to find a task that will slow the system down even by a bit. We are not talking about real gaming of course. Gaming computers like Asus FX53 are simply built for that purpose and the ZenBook is not a gaming laptop. It will handle most games, but some settings, like screen resolution, will require to be lowered to medium for smoother flow.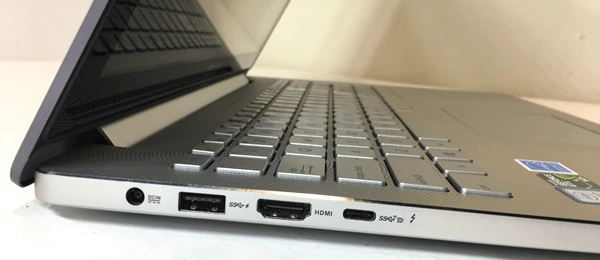 Ports
Variety of ports include 3x USB 3.0 Type A including Charger+. This technology allows the ports to charge devices faster than standard USBs. Another USB port is a Type C next to a full-size HDMI port, and an SD card reader.Connectivity is greatly enhanced by Bluetooth and next-generation dual-band 802.11ac Wi-Fi.

Keyboard
Keyboard backlight appears uneven, giving it a cheap feel. That's a shame, considering how beautiful the palmrest and keyboard are when the backlight isn't on. Keys are large and well spaced making typing easy to adopt and overall experience pleasant. Large trackpad is comfortable to use, but it seems outdated compared to new force sensing multi touch technology seen on a 12 inch MacBook. Apparently Asus had to cut some corners to be able to deliver this great computer at a lower price than competition.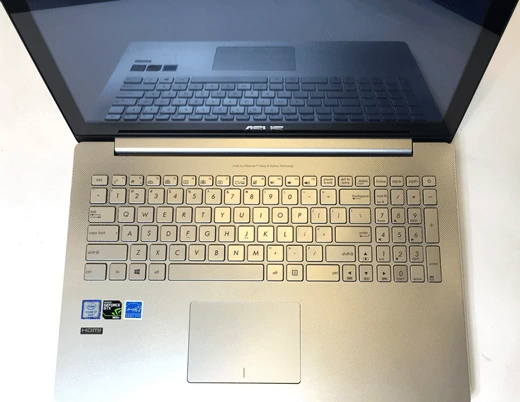 Conclusion
Combining great design and performance with moderate price tag the Asus easily pretends to be one of the best selling Windows based laptops in 2016. With over 8 hours of battery life, which is very good for this sized multi media laptop, Asus invites us to take it out and use it on the go without worrying about charging.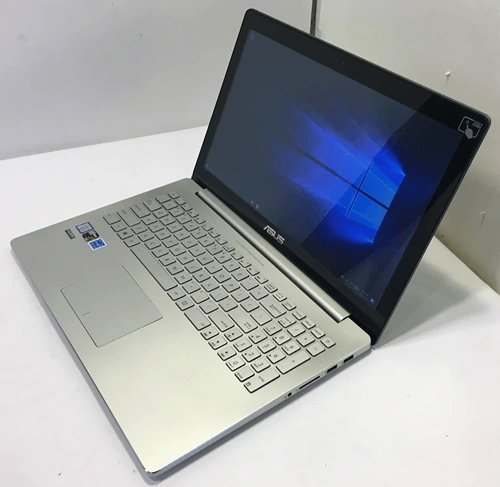 $1500 may be more than you wanna spend on a school laptop. But it's an incredible deal for this class professional notebook and is less than Dell XPS 15 and MacBook Pro. Even if you are an Apple person after few hour with the ZenBook Pro you may start thinking differently.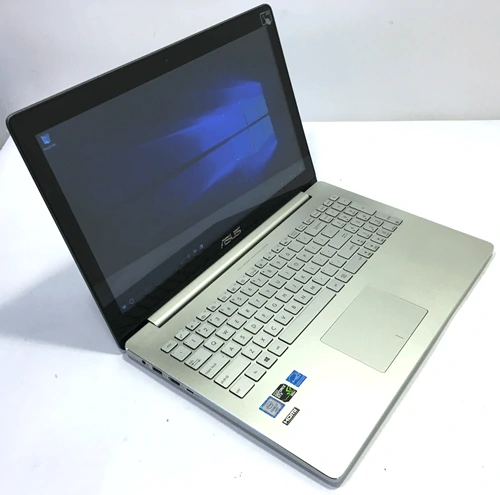 Need to get rid of you old Asus laptop?
Sell Asus Zenbook Pro UX501 series Touch Core i7 6th Gen Laptop
online with SellLaptopBack!
DATE: 06-09-2017