Where To Sell Laptop After Christmas
Dec 28, 2017
Christmas just went by and I must admit it's one of my favorite holidays. Despite the fact that I don't like winter's cold weather. I was gifted a new laptop and I'm left with a dilemma what to do with the old one. My LG Gram ultrabook is not outdated in any way and I still like it. I only got it last year and it's a great computer. As much as I would like to keep it won't. I'm not a hoarder and I don't need two laptops, to collect dust in my room.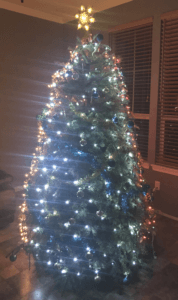 Anyhow at home I mostly use my All-in-One that also works as my TV. My TV ended up in a closet since I bought the 34" HP Envy Curved AIO Computer. The quality of the picture is fantastic and I don't feel like going to a theater anymore.
Too many electronic gadgets
On the go I'm fine with my new iPhone X which I purchased not so long ago. Once again I'm not a maniac that always has to have the newest electronic gadgets but it lately happens so that devices are vastly available and often offered for free as part of some deal. I didn't really buy the iPhone X. It came free with new contract from my phone service provider.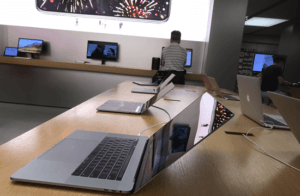 On the other hand I find changing my electronics more frequently somewhat educating. This way I stay up to date with newest technology that is advancing rapidly. I mean it's rather crazy that Apple, Samsung and other companies compete and release new models of their flagship devices every few months.
So now I have two very sophisticated computing devices, including my iPhone 7, that I don't have any use for. Like I just mentioned I don't have any desire to keep them as back up in case if my new gadgets fail. I'm very confident with the iPhone's quality as I've been using Apple phones for years now. And I always glided smoothly from one model to another.
I also know it will be easy to sell the iPhone 7 for a decent amount of money. Those phones are still top notch and people buy them second hand to replace older ones or perhaps Android phones. In the past I tried Samsung and HTC models and never really liked them. I'm used to Apple and iPhones seem most logical and user friendly.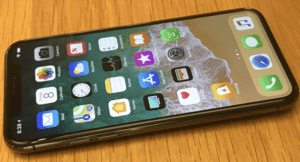 My brand new laptop
Back to my brand new laptop I was dreaming about a gaming machine for a while. My mom knew that and she gave me an HP Omen X with GTX 1080 which is an awesome gaming laptop. I'm excited to be able to play the most demanding video games on a laptop. That used to, not so long ago, required an expensive and big desktop tower with good video card and processor and lots of ram. Now finally personal portable computers are small and powerful enough to handle pretty much anything.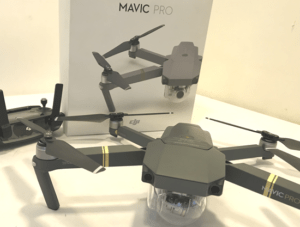 I'm also excited because after I sell my laptop and iPhone I will have enough money to buy a drone. I've been looking at DJI Mavic Pro that will be a significant upgrade from my used DJI Phantom 3 that I will also be able to sell for extra cash for the new one.
Craigslist
I use Craigslist primarily to buy and sell my vehicles, I bought and sold all my motorcycles there and some cars too. I can't stress enough how much I like Craigslist and I find it to be one of the best online platforms ever. Form some reason I don't like selling electronics there and I've tried numerous times in the past. People get interested and get in touch to come and check out the computer or a phone. Once they arrive they start lowballing feeling that you should lower the price by much since they took the time to come disregarding the fact the you also waste time waiting to meet them. I don't like the pressure those guys put on me when it comes to cheaper items. It's a little different with cars and motorcycles that cost more money and there is room to bargain.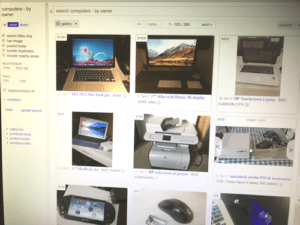 Selling Laptop Online
Therefore I prefer to sell my laptop online without the need of meeting potential buyers in person. Everybody is familiar with eBay and I also use it alot. This time I rather sell cheaper items fearing the possibility of theft and losing valuables or money. There's so much fraud involved with stolen eBay accounts and various transaction. It's especially true with computers and electronics that are easy to find buyers for. I know that PayPal is doing their best to prevent theft and fraudulent transactions but they're not perfect and I myself lost money because of their faulty systems.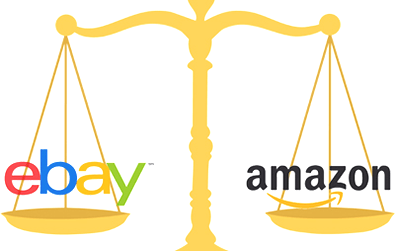 Amazon on the other hand is quite ridiculous when you try to sell something and you're not a well established seller. I tried to sell laptop on Amazon and it didn't work for me as they pressure sellers more than eBay. Selling on both platforms also requires effort to make a listing which takes more time than with Craigslist.
SellBroke.com
Now it's time to present you with my favorite electronics recycler. SellBroke combines the convenience of online transaction with maximum security and great profit. I've been using this website for quite some time now and I love it. This service is very straightforward telling you how much you get for your laptop and phone before you decide to sell anything. Only then you place an order online which takes a couple of minutes. They pay for shipping that you can track at any time making you feel secure along the way. With eBay and Amazon you never get the whole amount you sell your item for. They all charge you fees for selling, shipping and even for receiving your money through PayPal.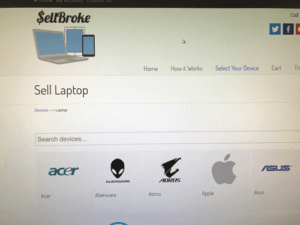 SellBroke doesn't charge you anything and you get paid the expected price even when they pay you through PayPal. I prefer and choose Google Wallet transfer of the available payment methods. The whole transaction is smooth and makes me feel in control. I've watched the process closely the first few times and I was amazed by getting paid the same day as I saw online tracking info that my laptop was delivered to the business. These guys don't delay anything making sure that people are happy with the service and will get your friends to try them too. The best part is that I will be able to sell them my DJI Phantom 3 drone as well after I upgrade to the desired model.