34" HP Envy Curved AIO Computer
Dec 06, 2017
Yesterday we talked about the Dell Inspiron 7775 AIO computer. You don't have to settle for 27 inch display if that's not enough for you. HP's Envy is not only bigger measuring 34 inches but also curved giving you incomparable viewing experience.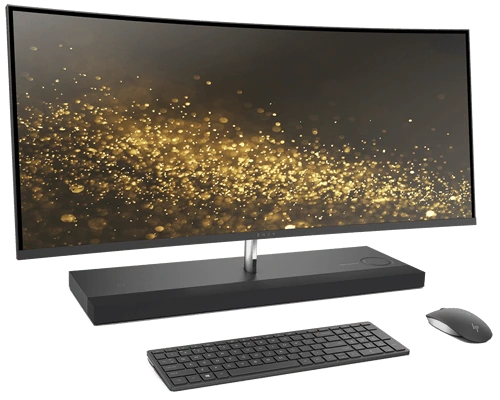 Getting a good idea of different devices at this time of year is essential for knowing what is worth picking up during the holiday season. Everyone likes to get new computers and laptops. But they don't want something that will only have a shelf life of a handful of months before they end up with a broken laptop, desktop, cell phone, or an All-in-One (AIO). People don't like wasting their money on tech that isn't worth the plastics it's made of. Today, I will take a little bit here to cover another All-in-One to see if it's worth>buying this Christmas.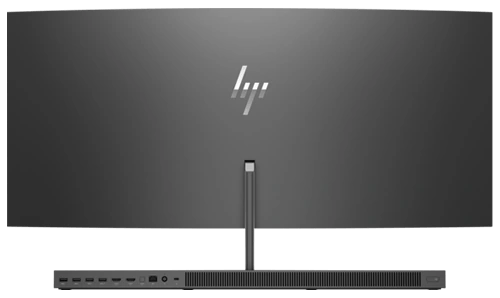 The curved HP Envy 34" All-in-One desktop is a beautiful computer and it instantly makes an impression with its gorgeous curved display. The big question is: How does it perform, and is it practical enough for everyday use?
Curved Screen
The first thing that you will notice is the huge curved screen and it's absolutely stunning to look at. It is a 34" IPS panel with a resolution of 3440 x 1440. Because it's wide it uses a 21:9 aspect ratio which is a bit different since most displays use the more common 16:9. So, sometimes when you are watching it you will get those black bars. If the program was filmed in 21:9 it will take up the entire space.
Creative professionals will really dig this monitor dealing with color accuracy. Based on some Spyder5Pro results that scored a sRGB rating of 99% which means colors on the web are going to look perfect. Having a color accurate monitor is important especially if you edit video or do photography work.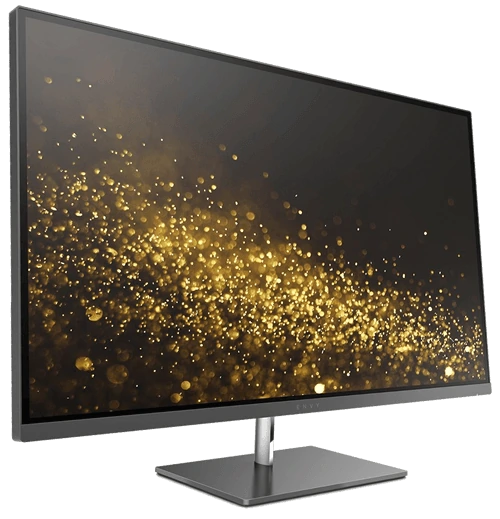 The screen is attached to an aluminum stand that can also be tilted slightly backward or forward to adjust positioning. The webcam floats on the top of the panel. It can be pushed down into the monitor giving it a clean look. The quality is fine. It's HD and good enough for gaming or video conferencing.
The back of the screen is clean a smooth with just the new HP logo. There are no ports to choose from and that's because they are all in the base. The base not only has all of the things you need to make your computer run but also holds the monitor in place.
Ports
In regards to the ports, on the right, you have a USB-C port that supports Thunderbolt 3, an SD card reader and an audio jack combo. On the back, there are four USB 3.0s, and HDMI out, an HDMI in, a button to switch between the Envys display and an external one. It also has an Ethernet port, AC adapter, and a security lock slot.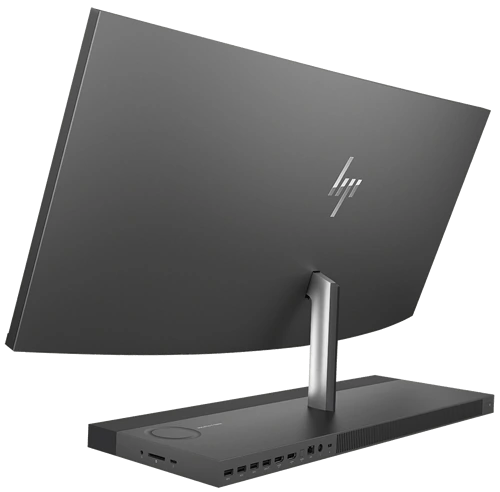 Notice the HDMI in port. That's super important for an All-in-One computer. Most computers only do HDMI out ports. So 5 or 6 years down the road if you feel that you need to upgrade, you can continue using the HP Envy as an external monitor. Plus, if you are a gamer, you can hook up a capture card going from a laptop to the back of HDMI in port in the Envy. This way you can use it as a second computer to stream or capture your gameplay. This makes it so you don't lose any frame rates while gaming.
On the base of the stand, you will see a small discreet square. That square is for wirelessly charging your phone if your phone supports it. There is a circle on the right side that is your volume control. You spin it clockwise to raise the volume and counter-clockwise to lower it.
The sound was really good how thin this base is. The front acts as a soundbar with four 35mm audio drivers that provide clean highs, mids and a good amount of bass.
Keyboard and Mouse
A wireless keyboard and mouse come with the curved Envy AIO to complete the setup. The keyboard has a metal bottom with nice chiclet keys. It can be charged by using the included micro USB cable. The mouse has a nice curve for your hand and it uses batteries that are included in the box.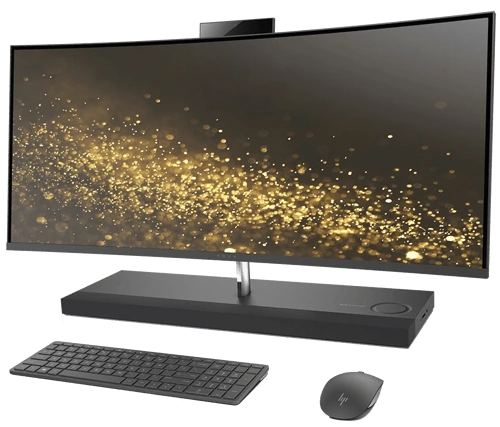 In terms of performance, there is more than enough power inside to handle most games comfortably at 720p with settings on high and 1080p with your settings anywhere between low and medium. With Overwatch, we were able to bump up all the settings to high and still achieve 90 fps.
Specs
Inside the specs are as follows. It has the i7-7700T processor, 16GB of RAM, AMD Radeon RX 460 GPU. Storage uses to devices: 256 NVME SSD + 1TB HDD. 32" inch IPS display has 3440 x 1440 resolution and the computer weighs in at 25.35-pounds. This is only going to set you back about $2,000 USD after taxes. If money is not an object the HP Envy 32" will guarantee that you're buying one of the best Christmas gifts for your loved one.
The extra screen space really comes in handy when editing video and music. Since it's so wide it allows you to really stretch out your timeline and take advantage of the screen's real estate.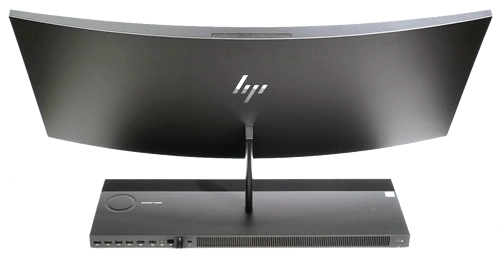 Storage
It also comes with two main drives. One of which is a blistering fast 256GB NVME SSD that has read/write times of 3189 and 1496 respectively. What that means is that copying files, loading up programs, and boot up times are going to be super fast. The hard drive is slower with reading/writes of 143 and 125. But it's significantly larger at 1TB to store your documents and games.
Conclusion
HP has done a good job at creating a computer that looks great, has amazing sound and has a beautiful display for watching movies, gaming and editing video. We love that there is an HDMI in port so we can hook up a second computer to use the display. The wireless charging is a nice touch as are the included keyboard and mouse. This is a computer that would sit well in the living room and look good doing so, all the while having enough power to satisfy everyone's needs.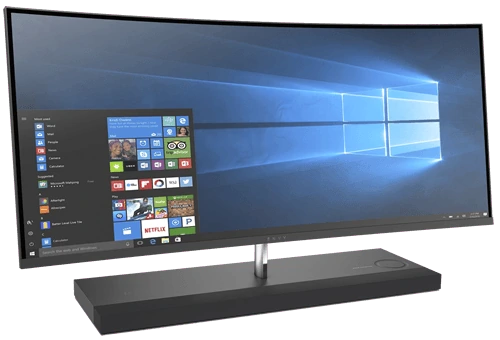 Need to get cash for HP Envy all-in-one Computer? Sell 2017 HP ENVY 34″ Curved All-In-One online and get highest cash offer!