Perhaps you want to get more out of your budget. We pay cash for your laptop and you can get fast and convenient service on top of that. Want more information about the online laptop sales? Let's start from the very beginning…
Perhaps you want to start a project, but your budget is committed. Used equipment could be the low cost, high value way to begin. You are looking at your old laptop and think, "Time for an upgrade!" Just one problem: You're not made of money. So what's an upgrade-hungry user to do? Simple: Sell that old machine to help subsidize the new one. Of course, when you do that, you'll want to squeeze every last dollar out of it, to get the absolute best trade-in deal you possibly can. Here's your handy guide how to get cash for your laptop.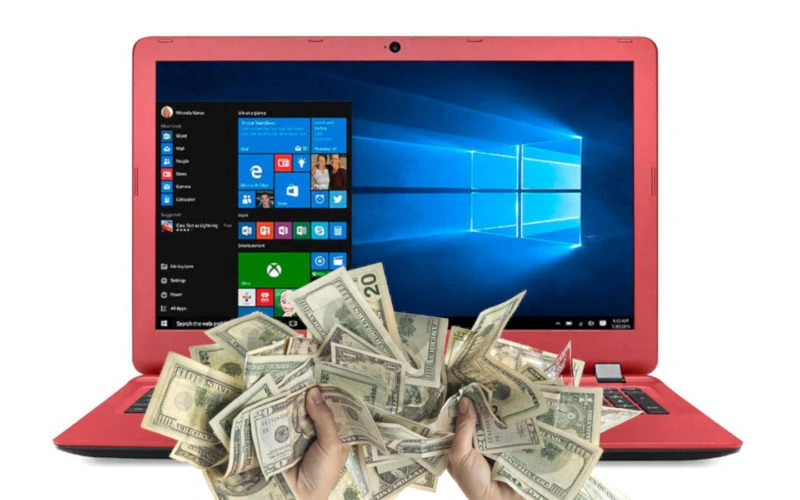 Do You Know What  Laptop do You Have?
Before you can figure out how much your laptop is worth, you need to know exactly which kind of laptop you have. You can find the model number on the bottom of the system or, if it's handy, the box it came in. Either way, that number will reveal most of the key specs about the system: processor speed, RAM, storage and even laptop color. Great! Now that you know exactly what you're selling, you have three main options for actually selling it.
Your Option 1: Sell it yourself
As with selling your car, you'll most likely get the most money if you sell your used laptop on your own and with your own efforts. And there are three effective ways to do that:
Craigslist and Facebook Marketplace
The perennially free want-ad site Craigslist makes it pretty easy to create a listing - just write up the details, add some nice pictures and here we go! You are ready to answer messages and get cash for your laptop. There is something to pay attention to: if you laptop is a big-ticket item, and that greatly increases your risk of getting ripped off or worse. Do you really want to meet a stranger in a parking lot or somewhere in the cafe and give your laptop in exchange for a big wad of cash? If you ask not a big sum for your gadget, you can try.
Nevertheless, if you decided to try this option and get the most cash, at least make sure to meet your buyer in a well-lit, public place. Make sure to be completely honest about the condition of your hardware so the buyer doesn't feel surprised or taken advantage of. Speaking about Facebook Marketplace, it is very similarly to Craigslist. Remember, it i's linked to your Facebook account, so there's less anonymity. If you want to give it a try, check out these five tips for selling on Facebook Marketplace.
Or eBay?
It takes more work, but eBay is definitely the safer way to sell a used laptop. It also makes you to a much wider audience of potential buyers, meaning you might fetch a higher price - though you also have a lot more competing sellers as well.
You need some money to make a list on eBay, but it is quite low. Remember, the company takes a hefty 10 percent of the final selling price. And if you accept payment through PayPal, you'll be charged an additional fee of 2.9 percent (4 percent if sold internationally) of the final value. Just make sure about it and check eBay's buyer and seller protection policies.
Your Option 2: Trade it in for cash
There are many trade-in programs for the most of the laptop brands. Plug in the details of your machine and you can get money for it or a credit toward your next purchase. For example, Best Buy accepts used laptops, including MacBooks, in its trade-in program. There is an opportunity to buy your old laptop in good condition for a $200 Best Buy gift card, one you can turn around and apply to a new machine.
If you prefer cash for your old laptop as opposed to credit, check out sites like SellBroke and SellMeLaptop - both will pay for your machine via check or PayPal. But the process can be a little time-taking, because you have to ship your system and wait for it to be evaluated. And if the company finds any issues with it, you may get less money than you were originally quoted.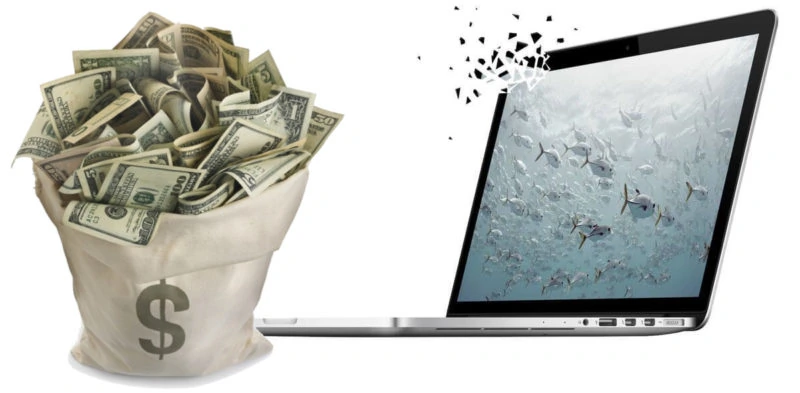 This is the fastest way to get cash for your laptop. You can sell your used or broken laptop for a good price here! We buy laptops and we do not care about the condition. We will buy used gadgets, even ones that are cracked or water damaged. Through the leverage we have in our industry we are able to refurbish and recycle our laptops efficiently, and pass on the benefits to you! Rest assured, we will never "revise" our quote's after you have shipped your laptop in. There is only one goal for us - to have the most satisfied customers. We get almost all of our business through word of mouth and referrals, so customer satisfaction is our #1 priority!
Do you want to know what we do with your old laptop?
You do, don't you? The final purpose of buying used laptops, are so that we can extend their life by refurbishing them and resell them through different channels. We responsibly dispose of every electronic. We make sure that none of the laptops ends up in a landfill. Older laptops, we scrap and separate its components by material type, and send them to recycling facilities where they make sure that these materials are reused in the manufacturing of other products. That's a kind of helpful practice to help people to take away their old equipment for cash. And finally, we are ready to give cash for your equipment.
Have you ever sold a used laptop? What method did you use, and how did it turn out? Share your stories in the comments!
DATE: 12-03-2018