Sell Faulty Laptop
Jun 02, 2020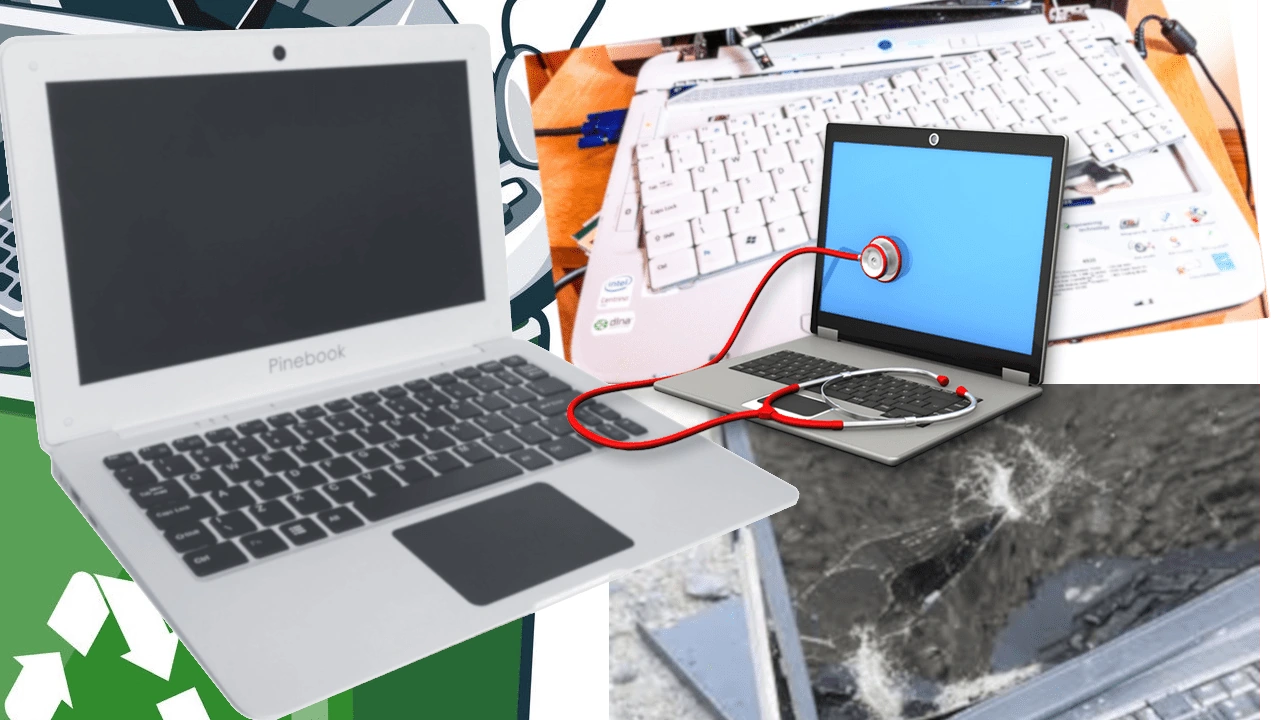 It's really sorry to hear that your laptop is defective or just broken. This is an emotional time for any laptop owner and it may be hard to hear, but not many options are available. Sometimes you just have to move on. Of course, that doesn't mean your laptop can't find new life in other ways. Let's come close to the point!
Do you have a defective or broken laptop, smartphone, or any gadget but don't know what to do with it? Don't throw it away! You can upgrade, transform, or even sell faulty laptop. Here is your first step!
FIRST STEPS
Firstly you should ask for refund!
If you love that model, you should get a replacement.
It would be great to get 100% refund so that you can buy from other retailer.
Keep billing info ready with all accessories and boxes in good condition.
Also never delay in filing complains as it may be too late.
How to sell faulty laptop?
Actually, here are 5 things you can do with a defective gadget:
Upgrade it

If it is an older model or a model with lower specifications you can upgrade it. What could you do? Upgrades are usually less costly than buying the latest unit of your gadget. Buying hardware that could easily be installed on your gadget such as a laptop saves you greatly on money and lessens your carbon footprint. Even if you are not a good technician, there are DIY tutorials on Youtube for upgrading your gadget. You can save yourself from installation services if you're keen on details, have the proper equipment, and careful with your electronics.

Repair it

If your laptop is partially not working or defective, try to repair it. What could you actually do? Sometimes the screen isn't working or the system isn't turning on. Whatever the defect might be, a repair would usually do the trick. The damage might be hardware, software, or a combination of both. It's helpful to let an expert diagnose the defect before you go DIY or buy the parts on your own. Let's suppose you know what's actually broken and needs replacing, just follow these steps:

Order a replacement part. You may need to call the manufacturer and provide your model number to figure out the specifications for the part you need to order. While you can often order that part directly, you'll probably find something cheaper on popular Amazon, Craigslist or eBay. Alternatively, if you've got a Mac you can turn to the iFixIt parts store.
Figure out how to replace the part. If you're just replacing a hard drive or a stick of RAM, chances are the instructions are in the manual that came with your machine. This is because RAM and hard drives tend to be user-replaceable parts. This is not always the case, but you'll generally find that to be a problem more often with Apple laptops than any other brand.

If you are not sure what to do, it is better to take your laptop to a repair shop or just ask for a diagnosis. This is the way you could know the average price and the real score on why your gadget isn't working. These consultations are usually free.

Strip it for parts

If you decided to sell your faulty laptop you can strip it for parts, of course, if the defect is big and you will never take a decision to repair it. If your laptop can be an organ donor, which is to say, you've decided to open it up and remove the still-functioning hardware inside of its casing. You can sell the parts individually on the black market Craigslist, or just put the entire computer up for sale at a reduced price (usually around half of its going rate as a used product) while noting that it isn't fully functional.

You can also keep many of the parts you dissect for other uses. If they still work, the hard drive, optical drive, RAM, and display can have their uses down the line. In most cases, the hard drive and optical drive can be placed in their own external enclosures to be used as individual devices on another machine. That's a good idea! If you can't decide to sell faulty laptop body, you'd better get some profit from its parts. Also, you can present your laptop parts to your friends or relatives who could use the extra boost. Finally, the display can be turned into a standalone monitor. Additionally, it's one of the more expensive components so you may want to sell it locally on Craigslist or remotely on eBay (and sometimes even Amazon).

Transform your laptop into something new

If you can't fix your laptop and don't want to strip it for parts, there are several DIY projects that can help you make better use of the hardware that's still functional. What you can and cannot do will depend on what your laptop can still do and how big the defect is. If its motherboard is dead, nothing will be an option. Virtually anything else, however, can still keep it functioning on some level.

Pawn it

If the laptop is working with a slight defect but you're already using a newer model. Try pawning it for free. It's easy. Just contact a pawn shop!
Q.How can you determine a sell price for your faulty laptop?
There are many special websites where you can get a quote and sell your defective laptop.
A faulty laptop is generally only desired for parts, not much else honestly. Depending on the reason it's faulty, don't expect more than 50% the current selling price of the device. Realistically, you'd expect about 25% current selling price. But again, it is speaking generally and without knowing what the faulty problem is exactly. A bad hard drive or bad stick of RAM would be an easy fix, but a fried motherboard would be something totally different.
Hopefully these ideas have helped you find a way to keep your favorite laptop alive in some way. If not, you can always find a way to sell your faulty laptop and get some profit.