MSI GT75VR 7RF Titan Pro. Best Selling Expensive Laptops
Feb 03, 2018
Mega-monster machines! That's what I'm going to talk about today. Do you want to game? Well here is your answer. Here's looking at the MSI GT75VR 7RF Titan Pro. This is the first laptop that could be considered a true desktop replacement. We have covered some really good and powerful laptops in the past, but this is the first that could really replace a normal desktop. It basically has everything a laptop would need in order to replace a desktop.
This laptop sells good but only in the richest parts of the world. That's because a new one retails for over $2500. That's a lot, but gamers in Northern America and Western Europe are willing to spend that much to get the best machine available.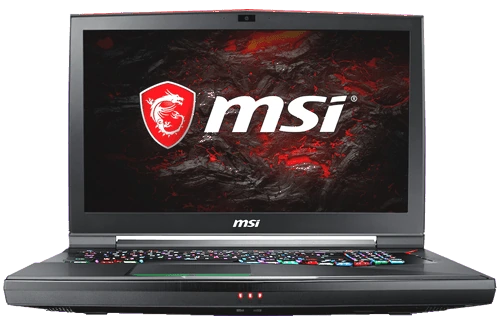 Build quality
Build quality. This is a huge laptop that supposedly made to be carried around, so it's not made with any flimsy parts. It's aluminum and plastic. There is not much to say in regards to any precautions to take. However, as a daily traveler, it's a no-go. This guy weighs in at 10.03-pounds. Who wants to lug that around all day? Not I, that's for sure.
Storage and RAM
This guy has four drive bays. There are three m.2 slots, two of which are NVME and one SATA. It has a 256GB SSD with read/ write speeds of 3200 and 1700 respectively. it has a lot of storage options. You also get four RAM slots that are upgradable to 64GB of RAM, and it also has a removable GPU, and the CPU is soldered on.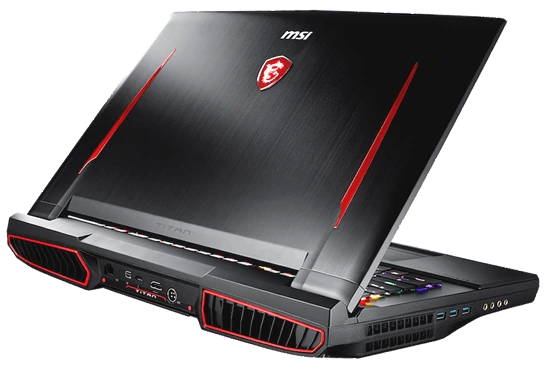 Screen
The screen on this tank is what I'd consider is its best feature and by that I mean, I think it's what defines this laptop. It's a 120GHz with a 3 millisecond response time 17" display with a 1080p G-sync, 280 nits, sRGB = 100% and Adobe RGB = 79%. This is a very enjoyable display. This display is super quick with surprisingly good color accuracy and I think most people would really enjoy this screen. it's not perfect and there are a couple issues with it. for example, it could be brighter only registering at 280 nits.
The other thing that a lot of people may be concerned about is that it is a TN panel. A lot of people think that TN panels are the worst, and they used to be, and laptops with TN panels are traditionally terrible. However, the new ones that especially MSI have been using on their laptops are amazing.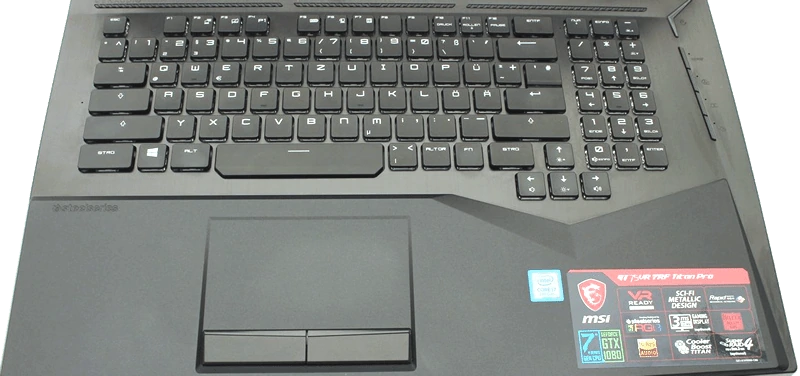 Keyboard and Trackpad
MSI chose to use a mechanical keyboard. There are a handful of laptops out on the market that uses a mechanical keyboard, but this is one of the better ones. A lot of companies that use mechanical keyboards don't feel great, they feel very mechanical. This MSI keyboard is not a Cherry Switch keyboard, but it feels very, very tactile and very consistent across the entire keyboard. When you are working or playing games you'll probably enjoy this keyboard for what its worth.
There are a couple of strange things. The number keypad only has three vertical rows instead of the regular four rows, but that's about it. There is a double backslash key for some reason, but that could be for other country setups.
The trackpad is not a Windows Precision driven trackpad, but it is nice and accurate. it also has the dedicated left and right click buttons. You can also extensively control the RGB lighting.

Ports
The port selection is good. It's a 17" laptop so it has the room and is designed for gaming. it has five USB-As with Thunderbolt 3; it's packed to the brim with all of the ports that you'd need for the ultimate gaming experience.
Best laptop speakers
Let's talk about the speakers. This laptop has, what I believe, are the best laptop speakers in the industry right now, this is why I would call this machine a real desktop replacement. Even if you have a great gaming laptop, if you want great sound you have to get external speakers. These speakers are really, really good. They are better than the really good Alienware speakers, they are many levels above any MacBook Pro speakers, and they are loud. Not only are they loud, they are really clean when they are turned up. They are however bottom-firing speakers. Yes, we prefer top-firing speakers, but they're on the bottom and still sound great.

Performance
Performance on this thing is excellent. This laptop has a GTX 1080 with a 7th generation Kaby Lake processor; a true performance beast. It's not a new CPU or GPU so the Benchmarks are as standard for the hardware.
It's thermal performance on stock settings and even on standard fan control, it's a good performer. It has comfortable thermal temperatures with almost no throttling. You can even get lower temps if you use Dragon Center, but unless you're using an intense application or running a really long render, it's probably unnecessary to crank-up the fans.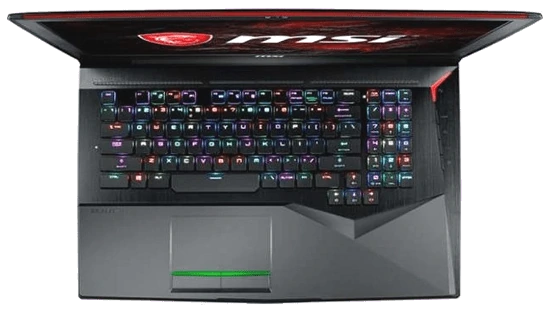 There is another variant of this laptop with a 7820HK processor. It's overclockable, unlocked CPU from Intel, and on paper that's really cool. However, the reality is, unless you plan on opening up your laptop, repasting it with thermal compound and closing it back up together, it's probably not worth getting the 7820HK over the 7700HQ, just because of the performance gain isn't that big due to the thermal limitations. Performance is better than most best selling gaming laptops.

Fan noise on this laptop is surprisingly good in silent or in standard mode. Remember how I mentioned the speakers were really good? You can use this laptop without any headphones because they work so well and clean. Of course, if you are in a competitive type of gaming environment you'd have to use headphones, but the speakers are that good. Though the moment you crank the fans, that no longer applies because it's going to get crazy loud.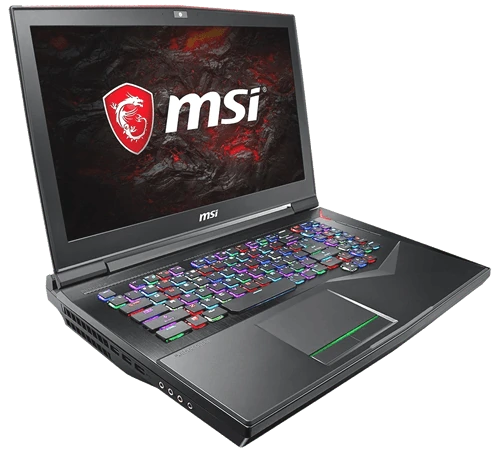 Battery life
Next thing to talk about it battery life. It's super thick laptop with a 75 watt-hour battery that will give you about 2 hours of battery life keeping the screen around 250 nits. That's not super impressive, but considering you have a 17" gaming laptop with a 120GHz G-sync panel, you're just going to be stuck with shorter battery life.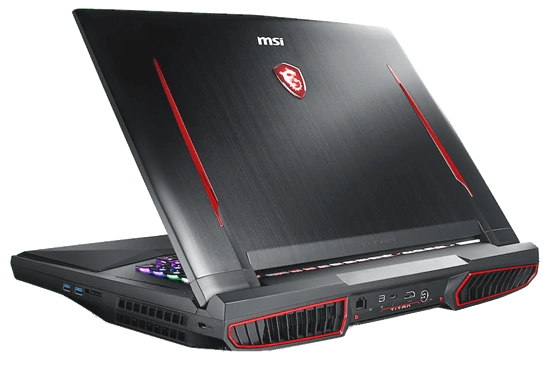 By this point, you may be wondering how much this is going to set you back. Well, in short, these laptops sells for $2,600 USD. One thing that you can probably bank on is 3-5 years down the road with the new games that will be on the market will more than likely still be very playable on this rig. So, if you're looking for a longer term type of investment, this may fit your needs.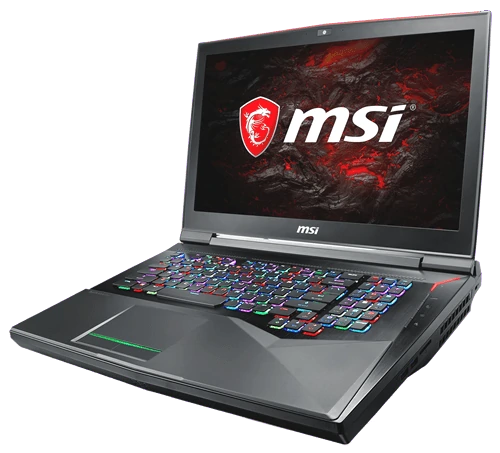 Need to get solid cash for your MSI Laptop? Sell MSI GT75VR TITAN PRO Laptop online!