If you're looking for a laptop for school or college there are a lot of really inexpensive laptop options out there for you. However, if you have a larger budget, like $1,200-$1,300 (USD), you can get something that is really premium and that should last you a few years. With all of the new Surface products out there right now, we thought we'd go ahead and talk about what may be a good fit for you.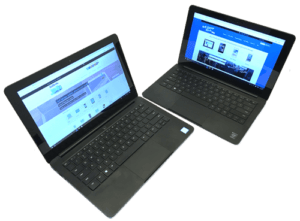 We have a handful of decent laptops on-hand and we are going to do a very quick comparison the Surface Laptop, a 5th Generation Surface Pro, a 13-inch MacBook Pro, a 12-inch MacBook, a Dell XPS 13, and lastly, Razer Blade Stealth. This isn't an exhaustive list, but in terms of popularity, general availability, and pricing, these are our picks.
Build quality and portability
When you choose a laptop for school there are a few things that kind of come to mind as being really important. In no particular order: build quality and portability are a couple of more important things to consider. You want your laptop to be light, but also last a long time and these all have excellent build quality. They are durable enough to toss in and out of your bag without too much worry, and you can also get some inexpensive skins to cover them up so you don't scratch the surface.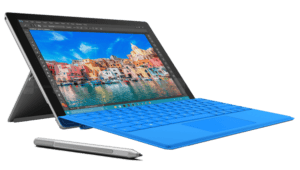 Keyboard
Another important thing is the keyboard. You want something that you actually enjoy using, and that you feel comfortable typing on. Now, all of the laptops listed above have great keyboards. It's really more about preference. Some people will and some people won't like the MacBook butterfly switches, but in general, you'll get comfortable on any of these keyboards. The Surface Pro is a 2-in-1 device with a removable keyboard.
So, if you are in a classroom that doesn't have a lot of table space, and you're often typing in your lap, we'd probably skip this one and just get a regular clamshell laptop. The other thing is that most of these don't have a dedicated page up and page down keys, however, you can do the same kind of thing with the function + up/down keys. If you deal with a lot of code or large documents and want dedicated keys, the Surface products have them.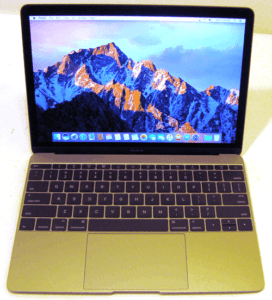 Battery life
Another thing we consider for college students is battery life. Your laptop has to have good battery life. At least for a lot of students because there are a lot of good devices out there that have great performance and good value, but they just don't have good battery life. When considering what is "good battery life" in our opinions we consider anything about 5 hours to be decent, and 8+ hours is great. Some of the better laptops can use battery packs to charge via USB-C ports.
Performance
We won't discuss performance too much this time because truthfully, you're not buying these laptops for blistering gaming performance. They do all feel pretty similar in terms of how quick the overall system is, but gaming performance is also going to be pretty mediocre. It's also worth noting that anything with a Thunderbolt 3 port, like the gaming ultrabook Razer Blade Stealth, can connect to an external GPU for playing games.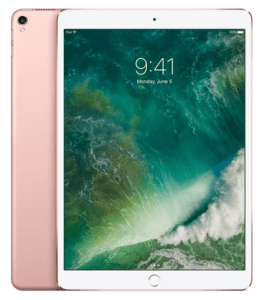 Pen input
In terms of pen input, depending on the person and the type of courses you're taking, you may, or may not, find these very useful. We tend to think they are amazing. you can use it for note taking, annotating course materials, drawing, or whatever you want. iPad pros also have the Apple Pencil, but like we mentioned in another blog post, the overall usability of an iPad Pro as your one and only computer, isn't great even in iOS 11.
Without a doubt, the Surface Pro is the king for pen input. The Surface laptop can do it as well but, it's not as good because it has a wobbly screen. You kind of have to hold the screen while you write. It's usable but the Surface Pro was kind of build around the whole idea of pen input.
MacBooks
We've written about all of these laptops in the past but here we will just add a few quick noted about them. First the two MacBooks. They are both expensive. Both have awesome screens with great speakers. The only real issues with them are the USB-C ports. Our opinion on USB-C ports has always been pretty positive, especially in 2017. We kind of like that Apple has been aggressive as they have been, in terms of pushing the whole USB-C thing. However, we don't think it's the right choice for students because it takes just one time that you need a USB-A port on your device and you just don't have it nor the adapter... and that sucks. if you can afford a MacBook, and you think you can handle the student dongle life, then go for it.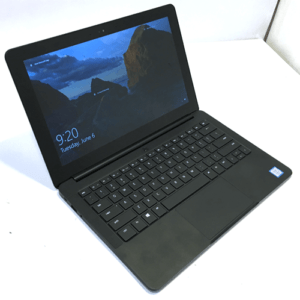 Razer Blade Stealth
The new Razer Blade Stealth, with a 13-inch screen, is actually one of our favorite ultrabooks on the market right now. It's really expensive though at $1,400. The older model with the 12.5-inch is only $900, so you're definitely getting a better value there. Overall, it's a really great device and there's nothing that we really dislike about the Razer Blade Stealth. It does have some really thick bezels, and the trackpad isn't great o the 12.5-inch version, but it's a solid device.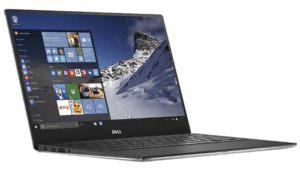 Dell XPS 13
The Dell XPS 13 is also really good. The design has been around for a few years now, so it's a little stale to us, but that's about it. Too bad it doesn't have pen input, but we get over it. There is an XPS 13, 2-in-1, that does have a pen input, but we aren't huge fans of that device. The regular XPS 13 is boss. If you're on a tighter budget, you can always get the older versions, like the 9350, for a pretty steep discount, and these still kick ass.
Microsoft Surface Pro Laptop
OK, the Surface Laptop was supposed to be built for students and visually it's appealing with the cool color and stuff. The keyboard is nice, the screen is amazing. As mentioned we aren't huge fans of the wobbly screens when using the pen. Another thing worth mentioning is the fact that it's built with an Alcantara material. The problem with this material is that students are often multi-tasking and eating or drinking while using their computer, and this material will get pretty gross when it gets dirty.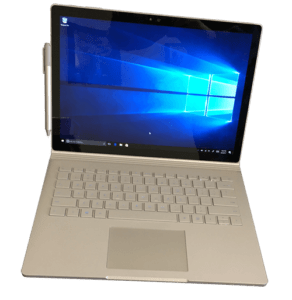 Lastly, we have the Surface Pro. We think it's the best all-around device for students. It's expensive, especially once you add the pens and keyboards and accessories like that and it's not the prettiest device. it looks OK but it's not super gorgeous like the Surface Laptop, but it's very versatile. A lot of its features are geared towards students and productivity. Obviously, we wish it were cheaper, and there' always the option of getting the Surface Pro 4, the previous generation, that's a little bit cheaper than this with really similar qualities.
DATE: 07-30-2017