Buy & Sell New And Used Laptops Wholesale
Jun 13, 2018
Laptops and tablets are often sold wholesale. The choice is impressively wide. Wholesale laptops can be new or used, broken or good working. You know, brand new wholesale laptops and tablets of such popular brands, as Dell, Lenovo, HP, Samsung or Acer, are as good as used wholesale notebooks. If you search for a new or used laptop wholesale to buy it in your country for a company or shop, you should read the guide first.
How buy used laptops wholesale online
Wholesale trades are very helpful if you are looking to supply laptop computers for your office, school or other organization. I can be really helpful to buy in bulk. You can't believe but you have a large choice in suppliers. You can do research and purchase laptops in a store or online, with similar results. The main risk in wholesale purchasing is losing your money or financial information. So, take care of you privacy and learn how to buy new or used laptops wholesale.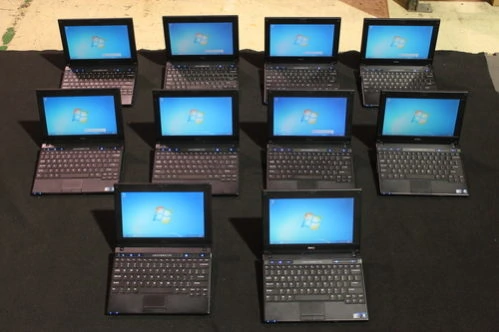 Steps to follow:
Decide if you would like to buy used or new laptops for your company. There are many companies who are specialized in one or other sort of sales, or both. Used laptops are cheaper but they may have no warranties. The choice is yours.
Take care of your time and money and watch the scams. The majority of the wholesale electronics market has moved online. Watch out for these common scams as you look for bulk laptops.

First of all, avoid using any website that charges a membership fee, fee per month or per year. The fees for registration are likely to be a sign that the company is trying to get your financial information. You shouldn't pay to the company if you don't make a deal. Anyway, try to use checks or PayPal payment. This can help to secure your bank account details.

Secondly, read shipping details carefully. In this practice, you believe you are communicating with a wholesaler, but you are actually talking with a middleman who plans to use you to get clients, and arrange payment with themselves directly. You can be easily fooled. One more detail, the websites that claim to be independent review sites are rarely independent. Companies pay to put up these sites that rate the products that earn them the highest commission as the best. Do not base your purchase on these sites.

Try to find reliable certified wholesalers. To avoid price mark-ups by middlemen and drop ship scams, you can ask for verification. If it is good, you can pick a wholesaler, who sells straight from the manufacturer.
You can buy used laptops wholesale from the auction site. Online auctions are good to deal with. They auction off a high number of previously leased and used laptops.
If you want to buy a laptop from the international suppliers, you can create account on the website like Alibaba.com. They offer products that often have a minimum order amount, and you can conduct your transaction in escrow. The money is kept by a third party until the transaction is successfully completed. This is usually kept by banks or lending agencies who hold a bond for the wholesaler.

DHGate is another wholesaler that connects worldwide laptop suppliers. Although they don't advertise escrow transactions, some products come with a 7-day return or exchange guarantee. Look for this guarantee before purchasing in bulk. You can find another reliable supplier on your territory. Otherwise, you can try to purchase your laptops internationally.

Call a computer company directly to inquire about bulk rates. If you have chosen a specific list of laptop computers that you want to buy, then you are likely to get at least a 10 percent discount for buying more than 10 computers. Rates will vary between computer companies.
Try to go the most popular way. Order laptops on eBay. This auction site often sells lots of 4 to 10 laptops to the highest bidder. Try to price out what you think older laptops are worth, so that you make a good bid. eBay conducts transactions through PayPal, which can hold off some purchases for up to 2 weeks while you await shipment. If you have a problem with your order, you can submit a complaint through PayPal to have a judgment about a return and refund.
There are many companies who are specialized in supplying bulk computers. The most popular of them are Liquidation.com and OnSale.com. They are able to supply bulk computers from a number of different companies. Make sure you learn about their return policy and any safety checks they have in place to ensure they have trusted sellers.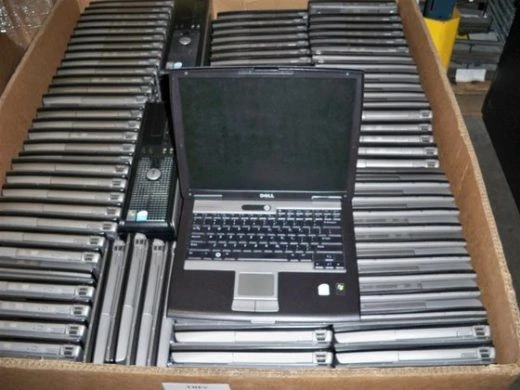 Why buy laptops wholesale?
Buying the best computers, laptops and tablets doesn't always mean you have to buy the newest. Quite often the top of the range model on the market will lose its value in 6 months or amore in the same way a new car would. Buying wholesale gadgets with minor defects can be a great investment; with a few simple fixes, many old laptops or phones are able to be given a new life. If you're someone who has business in fixing old gadgets there can be a lot of money made repairing old phones, tablets, and computers. If you're not familiar with repairing laptops, you can find plenty of device specific tutorials online.
Do the laptops come with a warranty?
Unfortunately not, where most of our products are second hand they are usually out of the manufacturer's warranty period. It's like buying a second-hand car. Try to be careful and see as much laptops characteristics as possible.
How to find what you are looking for?
It can be difficult to find what you're looking for. As a rule the laptops are sold in groups of a similar brand, operating system or model. This is the same with tablets, cameras, phones and games consoles. For example, if you have a number of MacBook pro, you are sent them all together in bulk. It can be rather helpful to buy used laptops wholesale on favorable terms.