Don't you hate it when you buy a pretty expensive, high-end laptop, and by the time you get it home and unbox it, it feels like it's 4 months out of date? Or even better yet: how rad is it when you have a well-functioning laptop that seems like it's going to go the distance and it just outlives itself? It won't take any updates, it won't successfully use newer apps and it surely won't keep up with modern gaming.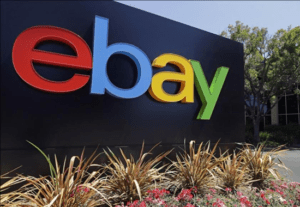 OK, so in all likelihood, you're in the second group that's had a fine-functioning laptop for awhile now, but it's getting older and it's getting time for an upgrade. Keeping it too long generally won't do you much good. Sell your laptop before it becomes a liability and loses more value. When you hold onto it too long, like it or not, the computer will eventually be outdated and you won't be able to use it with newer applications, or, it won't accept all updates.
If you've been an Apple user for very long, you may have noticed that an older MacBook may not load a newer OS version. Just like that, that's it, no more Mac. Apple laptops recognize the system and will let you know right away if you can upgrade, or if your computer is too old. This holds true with newer Windows-based machines, like with the 2-in-1 Microsoft Surface Book. Other Windows-based laptops may let you install a new system, but once you start using it, often you will see that things aren't working as expected. Operations will be slow and full of glitches.
So you've decided to sell your laptop and you looked at different ways to do so. You know Craigslist.org and the ease of posting there, but you don't have the time, or desire, to meet with people and handle the transaction in person. Honestly, I don't blame you, I used to hate every moment of it myself. If you are anything like me, then you'd prefer to sell your laptop online if possible. Maybe you even checked out Amazon and you just weren't feelin' it. To you, maybe the online giant seems to you as a better fit for top business sellers.

By now, I'm sure you've turned your sights to the more user-friendly eBay game. It's a good game to get into. But it isn't like the good old' days and it's no secret that many scammers live on eBay hunting down every possibility to steal your goods and money. People are trying to snake people's business all of the time, but if you're just interested in launching your older laptop out the door and use it like a virtual garage sale, then it's the perfect platform to get your stuff sold. Just always keep in mind that the cyber world, unfortunately, isn't free of bad characters.
Getting an eBay account
Allow us to give you a few tips and precautionary words on lessons learned the hard way, and hopefully, they'll be insightful enough to help you make some good, safe and honest transactions.
After some consideration, you've decided to set yourself up with an eBay account. So, let's begin from the start. To be able to sell your laptop or anything else on eBay, you will need an account. Ideally an established account with more than 15 feedbacks, but that comes with a little bit of time. If you don't have one it's fairly easy to sign up. Make sure to choose a nice user ID. It won't matter in your dealings but it's nice to have a good user ID that you and your customers can remember.
PayPal account for collecting money
In order to set up eBay, you will need to also up a PayPal account and link them together. Since you can now pay with your credit card on eBay you can get away with buying on eBay without PayPal, but a PayPal account makes it easier and faster. Also, you will need that to collect payments for the laptop you want to sell.

PayPal accounts are linked with your actual bank which enables you to pay online without the use of your credit card. That's safe and smart. You can also use Google Wallet for online transactions but not for eBay.
The last aspect of preparing your account to sell more expensive laptops like Dell XPS is to get the minimum of 15 feedbacks so you look trustworthy to potential buyers. The more feedback the better, but 15 should be sufficient to make buyers feel confident about purchasing from you. One fairly easy way to accomplish this is it buy 15 items that you would normally buy elsewhere, that should allow for others to leave feedback for you. Also, that will familiarize you with the layout and procedures. If this is your first time using eBay you will love it. You will love the selection of virtually any product, low prices, and delivery to your doorstep. Why even bother going to a physical store anymore when online shopping is so easy? Maybe to pick up your groceries.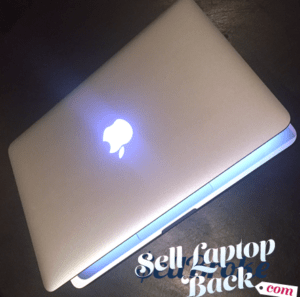 Fees
Before you sell your MacBook for over $1000 you might want to try something cheaper to see how everything works. You will need to know two things: 1- how much eBay will charge you for the listing and sale; and 2- how much PayPal will charge you for sending and/or receiving money. Those amounts may be significant if you have a pricey high-end laptop. Also, from your pilot deal, you will learn how long PayPal will hold the incoming money after you sell your computer. Yes, if your account isn't well established, PayPal will hold your money for a month or longer.
Consider that before you even post your notebook on eBay if you want to get paid quickly. There are absolutely no ways around it. The money hold is a part of PayPal's buyer protection. So if the buyer decides to not to keep your laptop, PayPal will refund their money back. We will talk about returns later to not to discourage you from selling on eBay altogether.
First step: Make a listing
Don't fall for the laptop selling service offered by eBay where they create the listing for you. That system is so imperfect that you will be getting your laptop back due to it being not as described. This will cost you money, time and frustration.
Specialize your listing, especially if you're selling a computer of $500 in value or more. A good eBay listing involves researching price points, time taking pictures and accurately describing the item you are selling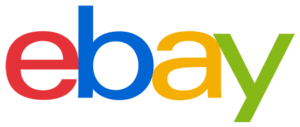 Your Item Listing Title
Your listing title has to contain the keywords that your buyers will use when searching for similar products. So, of course, you want to use the word "laptop" as well as its brand, model and screen size. Don't forget to say Thinking of getting a new computer. Next, as the character limit allows, list the best features like "upgraded hard drive and memory". List any modifications that you may have made or ordered originally from the factory. Be very specific. The title is the only way that will direct buyers to find your listing. Check other listings and see how they formulate their title and description. It's also and awesome idea to check sold items and sort them by price from high to low. Listings with green prices were sold. You want to pay most attention to those items that sold for the most money. Study and learn them, and then use them as a kind of template for yourself.
Taking and Adding Pictures
Start with good, clear pictures. This is your storefront window, make it look appealing to buyers. This is the equivalent to putting your laptop on a store display. You want to make it visible and good looking if you value your time and money. Find a good spot with a plain background and good light. Don't forget to clean your laptop before taking photos. Ideally, you should use natural daylight. The biggest factor in pictures is lighting. You don't even need to use any special camera, your iPhone 7 or 6 will do just fine and sometimes even better than many small cameras. You can also use free apps to edit your photos and make them look better if you like.
Check how many pictures you can add to your listing and use all of them. In this case, more is better. Don't forget to take pictures from different angles. Be sure to photograph all imperfections so there won't be any surprises for the buyer after the laptop reaches its new owner. Also on an "Insider's Note", the more pictures you have will tell eBay to push your listing(s) higher up in the search results. That's a huge plus if there are more laptops like yours listed at the same time. eBay favors listings with more pictures. Since you're not a top-rated seller you will need all the help you can get to get visibility on your item. Lastly, it's never a good idea to post pictures of your Windows activation key if you have one.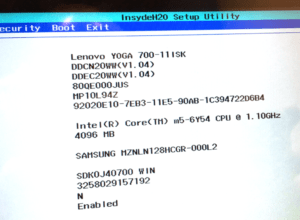 Describing your item
Item description is just as important as taking quality photos. You are best to describe all features and flaws. what processor is the laptop based on; whereas describing flaws will prevent returns. Give an estimated battery charge time, to do this you can charge it fully and then play movies straight up till it dies.
It is very important that if you are going to sell it in working condition. Make sure everything on your laptop works, and if not, repair it. Some local shops will fix your laptop for cheap if it isn't something complicated that requires new expensive parts like a motherboard or LCD screen. The good news is, is that you can still sell your broken MacBook, or any laptop for that matter, even if it is broken. However, you need to make sure to describe the deficiencies in detail and adjust your price accordingly. If you're not sure for how much to list the laptop for, you can always sell it in an auction that starts at a lower bid.
Auction style listings are not as popular as they were in the early 2000s, but you can still use them. A nice feature on eBay is that you can set a reserve price, this ensures that your laptop doesn't sell below the lowest price that you set.
In our next article we will talk more about the business side of the deal. That's where we get into some pricing, bidding, processing, shipping your laptop, and even returns. So get back with us in a few days to follow up.
DATE: 04-21-2017