Samsung XE513C24 Chromebook Plus Convertible Laptop
Aug 21, 2017
So, did you just sell your laptop because you needed money? And now you're thinking how to get by without one? Well, the answer is that you probably won't be able to live without a computer in 2017.
Good luck with not letting your kid play with an iPad. That's the first thing he will need to do when you send him to school the first time.
Nowadays not using computers and Internet is nearly impossible. And life without one is very time consuming. Computers & Internet enable us to get so many things done without leaving the house. Or on the go, perhaps on the way to another place.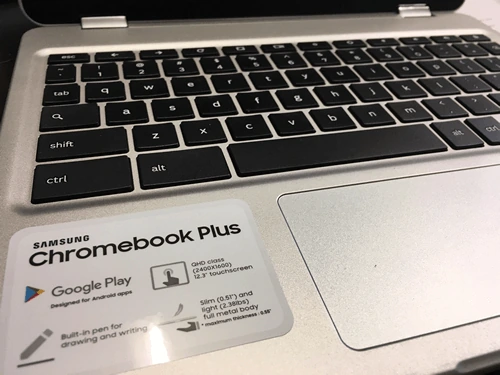 Wait till self driving cars become reality then we'll have so much extra time to complete even more tasks through the Internet. And this is coming out of my mouth, a guy who grew up in communist block where we had to stand in long lines to get literally anything from shopping to paying bills. Let's hope that DMV will finally catch up with 21st century sometime soon too.
So now you need a new laptop but you just spent the money elsewhere. Maybe you don't need an expensive machine again and pay for Windows subscription to Microsoft. That's almost a robbery. You could use Linux but it's not as user friendly as perhaps Apple's system. The simple solution is Google's Chrome. Yes, Google made Chrome perfect for browsing the web and everyday tasks and the best part - it's free. Naturally many laptop makers followed and built laptops just for Google's environment. Usually pretty slick machines that don't break your bank when you buy them or when you need fix or upgrade one. Another cool feature is that they fully support apps downloaded from Google Play store.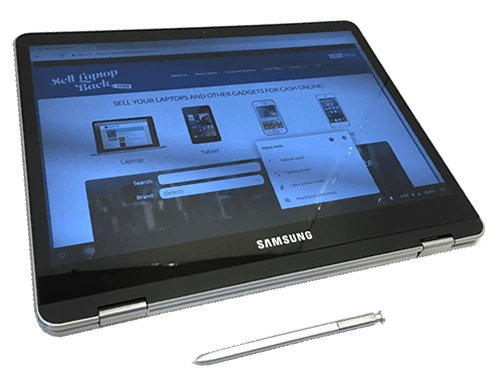 Chromebooks are becoming more and more popular. And Samsung seems to be making the really good ones for the past few years. The family started with simple XE303 models just a few years ago. They were so popular due to functionality and low price that they quickly flooded schools and organizations as a great cheap laptop to get students on the Internet.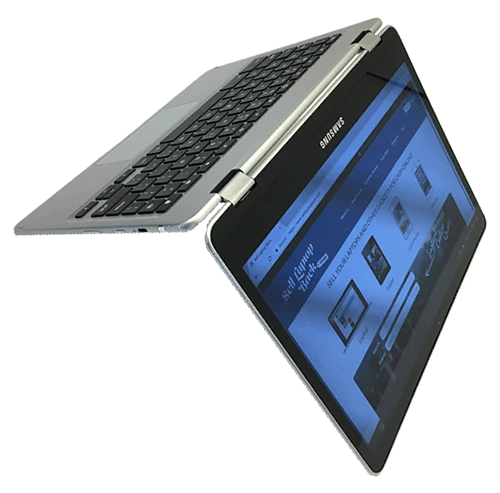 Because Chromebooks are made just for that, their internal storage is usually just big enough to house the operating system and a browser, Google Chrome. Google's environment became huge so quick that none of the major laptop makers wants to be absent from it. Samsung newest creation committed to the platform has a stylus and a touch screen that opens 360 degrees, converting the laptop into a tablet. That's a big step from the previous palette of XE503s that were just simple notebooks. The simplicity helped to keep the price tags low. Now Samsung changed the game for this model naming it a "Pro" and the price went up but it's still cheaper than comparable Windows based computers.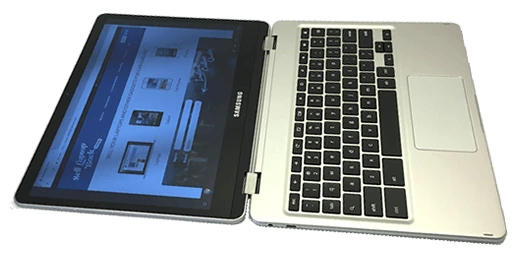 Design
Mostly metal made chassis and 360 degrees hinge distinguish this model from previous generations of Chromebooks with Samsung logo. The case is sturdy and looks good with an aluminum finish. Laptop weighs roughly 2.5 pounds and measures 11 by 8.7 inches. Display cannot be detached from the base indicating that we are dealing with a laptop rather than a tablet like the Microsoft Surface Book. On the other hand the Chromebook is so light and thin that it's easy and comfortable to use as a tablet as well. Built in stylus reminds of the design of a Dell Inspiron 11-3000. It's a first time that Samsung adds a pen to a Chromebook. And in our opinion it's a very good move. It can be used as a laser pointer to highlight things or to draw directly on the screen. And there are more uses only limited by your creativity.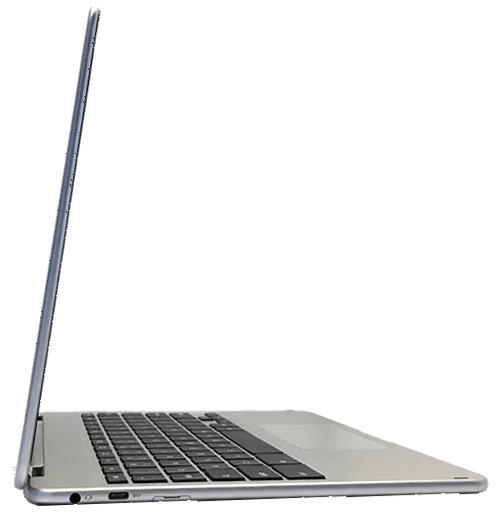 Ports
For connectivity Samsung built in two type C USB ports as well as a microSD card slot. That's not too bad for a small modern laptop. Compared with 12-inch MacBook with only one USB type C that's alot.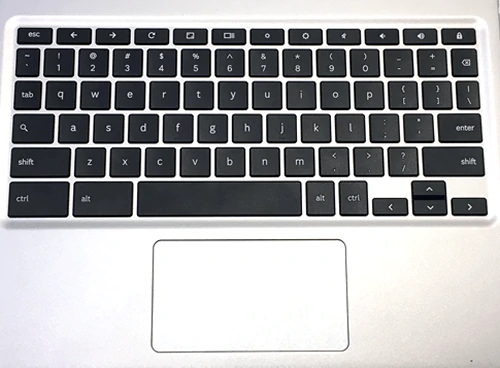 Keyboard
From the very first use one can tell that this little laptop wasn't built with typing in mind. Keys aren't very firm and are short traveled. Also their size isn't perfect for longer typing sessions. It will do just fine for writing emails and shorter entries. Keyboard and touchpad give away the feeling of a budget laptop. Samsung skimped on that knowing that most users will interact with the notebook through the touch display.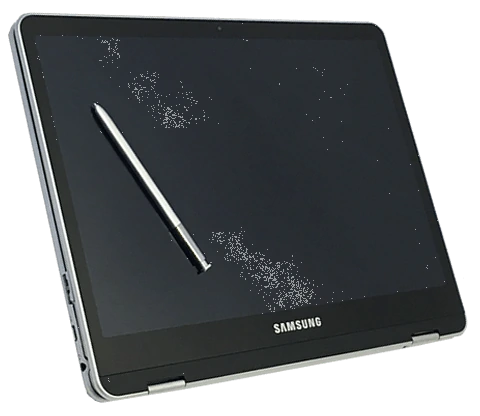 Performance
The 12.3-inch display is magnificent considering the price of the laptop. It's a quad-HD 2400x1600 pixels screen that delivers beautiful and sharp image. Intel Core m3-6y30 and 4GB of ram will let you play some games. That said you can use the computer for pretty much anything that doesn't require super graphic power. 32GB SSD is not big and will fill up quickly if you like to keep your stuff on your computer. Those machines are built primarily for cloud storage.
Conclusion
Samsung Chromebook Plus gets 4,5 stars for a budget convertible laptop. The built quality and display are very good. Full integration with Android Apps is a huge plus seen only on smartphones and tablets before. The only drawback are not the finest keyboard and trackpad buy you can live with that knowing that you saved money in the first place by choosing this model.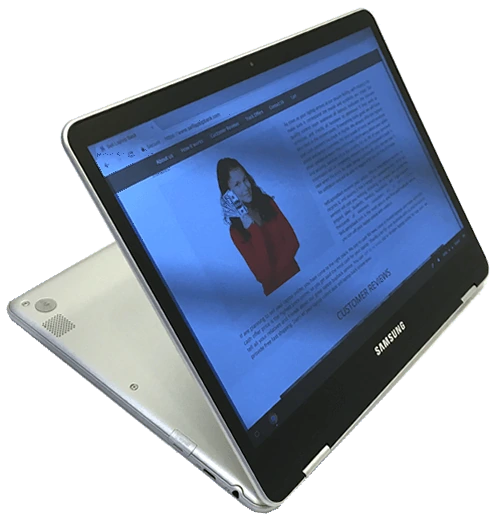 Check out our Samsung laptop buyback pricing.
Sell Samsung Chromebook XE513C24 12.3-inch Touchscreen Laptop
Online today!