Most Durable Phone Of 2016
Jan 30, 2017
As 2016 came to a close we got out or measuring sticks and took a look at quite a few phones and did some gnarly things to them to check their durability. So without much adieu let's get talking about what we found out.
To get this out of our way I'll first mention the 3 worst made phones that we tested. Those were: the Xiomi Mi5, the Nextbit Robin and the Redmi Note 3. The weakest of these three was the Nextbit Robin. It didn't hold up to much stress at all partly due to its 100% plastic engineering. There is no metal in the device and that weakens structural integrity, plus the screws for the motherboard go directly into plastic as well. Keep in mind that it isn't a bad phone, it's just not very durable.
Now getting to the most durable phones of 2016. There were so many good phone in '16 that it was difficult to make a decision. The Galaxy S7 Edge felt really nice. But since it's made out of glass on both the front and back it lends itself to cracking if dropped. The ceramic Mi Mix is literally unscratchable, but as with glass, the ceramic is pretty breakable as well when dropped. So, I had to go with the HTC 10 as the most structurally solid phone od 2016. Its angled corners and metal body do well at protecting this device.
As far as the least repairable phone of 2016, that also goes to the HTC 10. Aside from being glued closed it also has 14 different screws that attach to 13 connectors and a mid-frame in the phone that makes it ridiculously difficult to repair.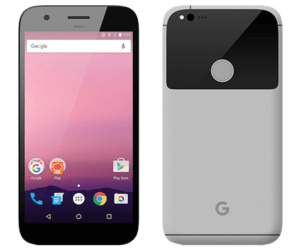 Google Pixel
The easiest screen repair in 2016 was actually the Google Pixel. The glass back of the Pixel keeps it from winning any durability awards. But when it comes to fixing it, all you need is some heat and pop off 2 small screws and you're in. Since it's protected by a mid-layer there is no touching any other components when replacing the screen. Another easy-to-repair phone is the LG V20. There is no glue in the phone which is nice. But you do have to remove all components to replace the screen. Because everything needs to be touched and reconnected, you run a higher risk of damaging the phone during repairs. A V20 screen repalcement is about $100 and a Pixel screen replacement is $135, both of which are around the same price as an insurance deductible.
When it comes to design in 2016 the Xiaomi Mi Mix with it's edge-to-edge display and ceramic body definitely stood out in a crowd of a lot of great phones. It really is an eye-popper. So thumbs up to Xiaomi for taking risks and pushing the limits of cell phone design.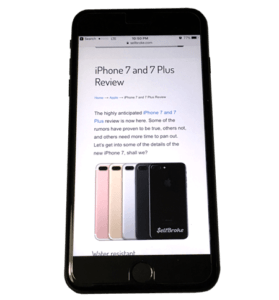 iPhone 7 and 7 Plus
Now this brings us to the least innovative phone of 2016, and that goes out to the iPhone 7 and 7 Plus. After years of camera optical image stabilization being implemented in other smartphones, they finally caught up and added it to their camera on both the 7 and 7 Plus. However, Apple went and removed the headphone jack saying that wireless is the future. So that means more dongles and accessories. Lately we discussed their high failure rate and how to sell defective iPhone online.
LG G5
The LG G5 had potential to be innovative, but failed pretty hard when it came to truthful advertisement. They claim it has an all metal alloy body, and what it in fact has is a plastic coating on a metal back plate.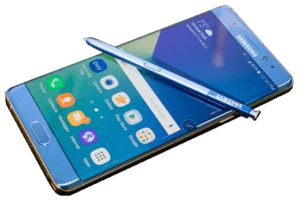 Galaxy Note 7
How can you talk about 2016 and not discuss the Galaxy Note 7? It had the potential to be the best smartphone in the world. But after many explosive recalls, 2 million Note 7s have to be returned to Samsung. Every major carrier in the US is pushing a megaphone update that will disable the phone entirely. So if you have one it's time to sell that phone or send it back to Samsung as a recalled item.
All in all, 2016 was a pretty amazing year for cell phone ingenuity and design. Getting a grip on exploding batteries is something Samsung will have to hash out, but I have little doubt that they cannot fix it.
2017 will bring more and yet better SmartPhones and computers. And you may need to sell your laptop or old phone to make room for the new one. You should really consider Sell Broke for your ultimate electronic recycler.