HP Envy 13t Ultrabook 2017 (re-boot Laptop)
Nov 15, 2017
Taking a look at the new 2017 HP Envy 13t you will see the features a very slick all-new design. What really stands out the most is the low-profile bezels that look great. The base model does start at $879 USD, but can get up to $2,000+. The models we'll discuss retails at $1,099; let's take a look.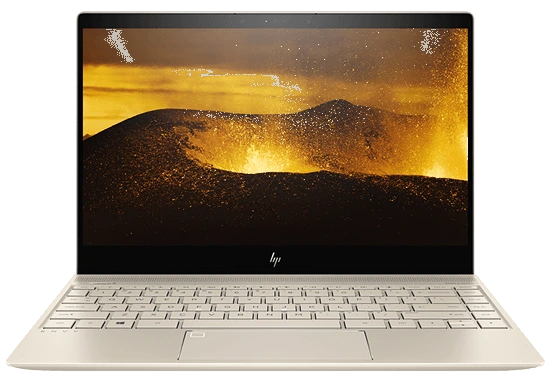 The top section of the lid is made out of aluminum and it looks and feels premium. The only section that is plastic is the bottom plate. From the bottom plate, you can remove the six screws (two of which are under the rubber feet) and access the internal components.
Internal laptop components
Taking a look at the internal components you will find the 6-cell 53.6 watt-hour battery, a 256GB NVME SSD, a two fan setup, the wireless card, 8GB of soldered onboard RAM that can come custom with 16GB.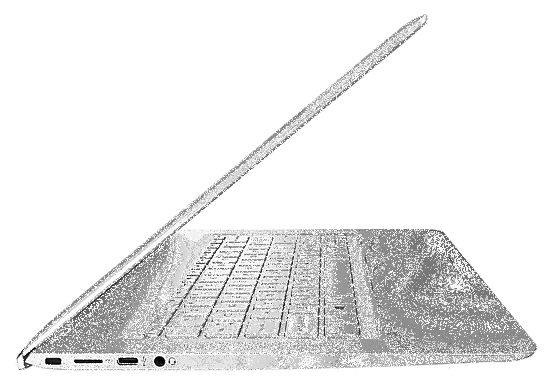 Great port selection
The port selection on here is great. On the left side, you get a USB 3.0, headset/mic combo jack, USB-C 3.1 and a microSD card slot. Along the opposite side you get another USB-C port (doesn't support Thunderbolt 3), and another USB 3.0 port, and of course the charging port.
This re-boot of the Envy 13 is awesome, it's really a good looking machine from the outside. It weighs in at about 2.92-pounds and its thickest point is about 0.55-inches.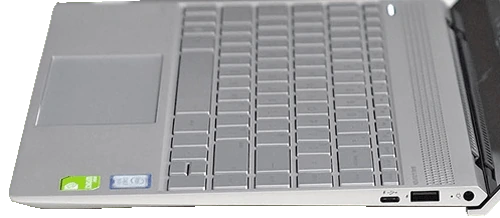 New hinge system
When you open the lid up you will notice how the hinge system pushes down on the table and lifts the rear of the keyboard deck lifting it a bit off the table. This is done for two reasons. The first reason is it offers an area of airflow to better keep this machine cool and it also tilts the keyboard deck a bit to provide a more comfortable typing experience. With an aluminum lid and a metal chassis, there is very little display and keyboard flex. Overall this HP is very well built.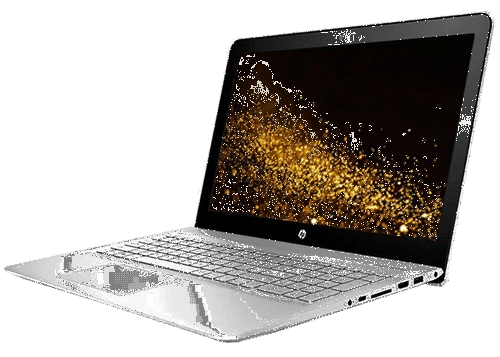 4K multi-touch panel
The 13-inch 4K multi-touch panel is just gorgeous. It has excellent color accuracy and with text and pictures looking very sharp. The sRGB reads at 99% and Adobe RGB rates at 80%. It is not the brightest of screens, but at 260 nits you won't be left squinting your eyes trying to see it. Thanks to the 4K resolution of 3840 x 2160 you're getting a wonderful screen to look at.
The viewing angles on this IPS panel are superb. The main drawback that this display has is the extent of its reflectivity. So being outside or near bright windows you should expect a great deal of reflection.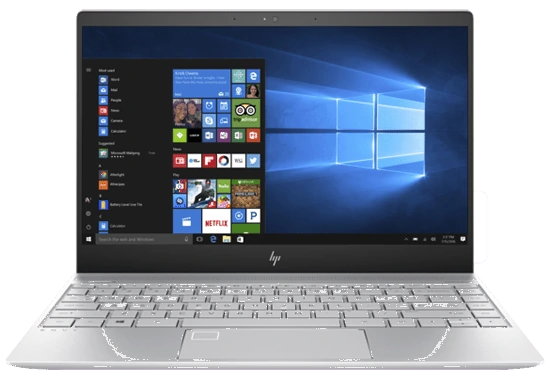 Trackpad
The trackpad surface feels smooth. Tracking, two-finger scrolling, and multi-touch were on point. Even though it's a Synaptics based driver, it still seems to be pretty accurate.
Despite being super thin and light, this laptop still packs the standard full-size keyboard. Though the key travel is short for some people, this keyboard really does offer a really comfortable and pleasurable typing experience.
Speakers
The speakers sound fantastic. There are two on the top and two more towards the bottom. They are powered by Bang & Olufsen. Their sound quality is loud and crisp and the sound quality seems to be well-balanced, thanks to H.s second gen audio booth.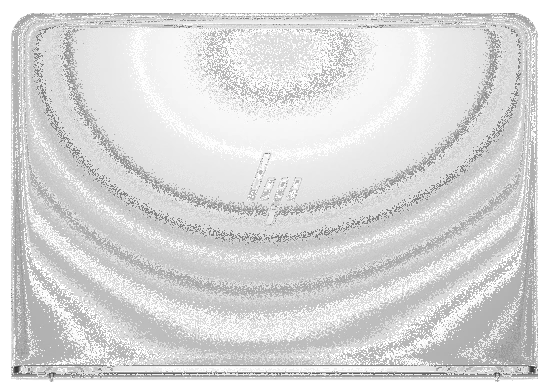 Performance
Most configurations will come with an Intel Core i7-7500U which is a dual-core Kaby lake chip that offers some decent horsepower. However, if you want dollar-for-dollar best performance, then you should step up to the i7-8550U that promises great performance.
HP stuck an HD Graphics 620 which isn't really meant for gaming. However, if you play lower intensity games you can still get about 50-60 fps with the settings on low.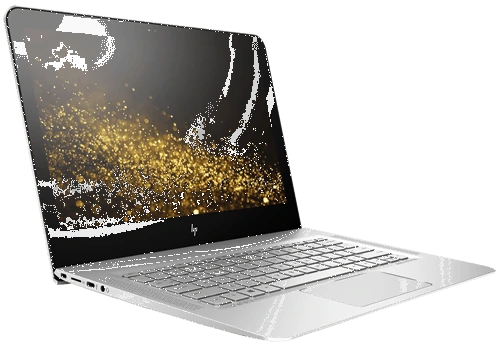 With heavier game playing this unit will heat up quite a bit up to 51-degrees C. During light loads and idle you can barely hear the fans running, but when doing demanding CPU work you'll hear them kick on but they aren't disturbing by any means.
Good battery life
With a 6-cell 53-6 watt-hour battery pack the battery life is pretty good. With medium screen brightness and normal CPU usage, you should expect to get about 7-8 hours of life.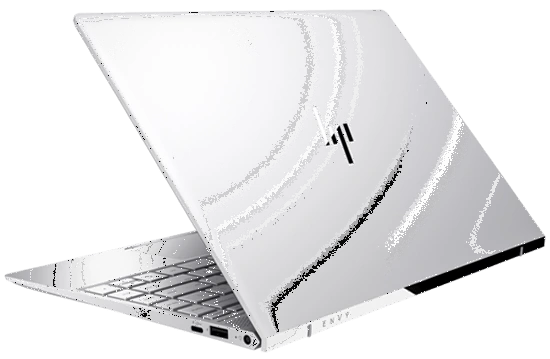 In total, you are getting a slim and sleek aluminum built laptop that features a Kaby Lake chip. Or you can spring for the latest quad-core i7-8550U that promises strong computing horsepower for an ultrabook. The 13-inch multi-touch IPS display is beautiful, has a wide color gamut and the viewing angles are A+. Normally you get 8GB of RAM soldered on board, but you can also elect for 16GB. The four speakers are powered by Bang & Olufsen and they are the best ones so far on an ultrabook. The 256GB NVME SSD has a pretty fast read speed but the write speeds could be better. Battery performance is about 7-8 hours.
Overall the HP Envy 13t is a great ultrabook for school and the form factor design and the ability to get a quad-core chip is icing on the cake.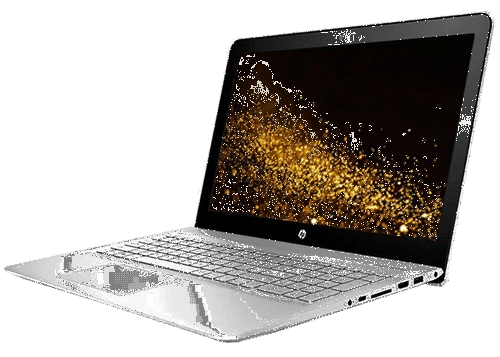 Do you need sell one of those laptops? try link below to get best online deal for your laptop.
Sell HP Envy 13t Laptop
Online!