ZTE Axon M Dual-Screen Smartphone
Jan 24, 2018
2017 left us with so many cool gadgets. Talk about a year full of cool stuff to buy! One of the coolest phones I ran cross in 2017 was the Zte Axon M. What's so special about it you ask? Well, let's get into that right now.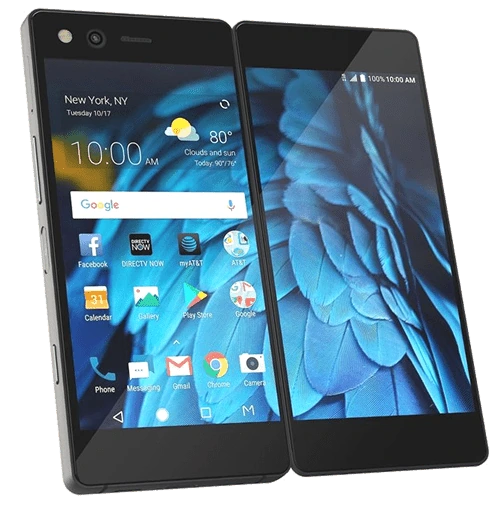 Taking a look at the ZTE Axon phone you may think that it is pretty standard. In many ways, it is a standard smartphone. It has a 5.2" full-HD display. It's running a Qualcomm Snapdragon 820 processor. It has 4GB of RAM and a 20MP camera. All of that stuff is pretty standard. What makes the Axon M unique is that it doesn't have just one display, it has two! Just flip it open at the hinge and you have a two-screen phone.
Two displays
Now it has two 5.2" displays which you can do some pretty interesting things with. You can select the "M" icon and open the Mirror mode where both screens are the same. One of the best applications for mirroring is putting it in a tent mode so two people can sit across from one another and watch the same thing.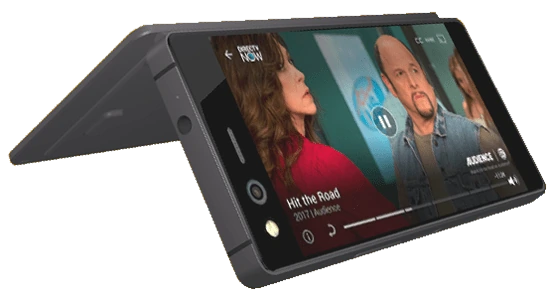 Extended mode
Another mode is the Extended mode and that's pretty obvious what it does. It simply extends your view across two screens. Also, in this mode, you can watch YouTube and scroll the comments without losing the video. When in this mode apps will use their tablet default settings to accommodate the space. This means that developers don't really need to change up the system that they already have in working order for tablets. Two birds, one stone sort of thing.
A/B mode
Then there is an A/B mode that essentially makes it possible to run two apps at the same time. This means that you can have both Facebook and SnapChat open at the same time and keep up with all of your social media with no hiccups. Most of the apps that are made for Android's split-screen function are mainly found with Google apps and developers.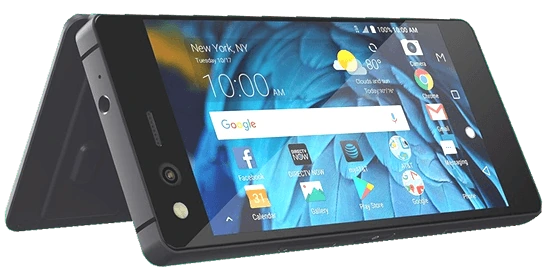 Google is planned to add more gestures and functionality to move texts and objects between two different apps. Basically, it's the kind of thing that allows you to take better advantage of Android's built-in split-screen functions that we've seen on other phones where it kind of just divides the screen in half. Now that you have two screens, you have twice the amount of space to work with.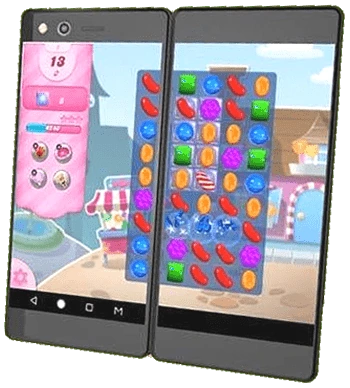 ZTE offered some tools to developers to be able to optimize their apps and be able to use the gestures to swipe different thing. Either way, most apps will run just as easily on the two screens just as they would on one.
Run two videos at the same time
One of the more interesting things that you can do is run two videos at the same time. This allows you to watch a video on something like YouTube and also be able to open up Netflix or any other streaming service at the same time. This is really cool if you're watching multiple sporting events. It would come in great with NFL Network's fantasy streams along with the regular package on NFLN.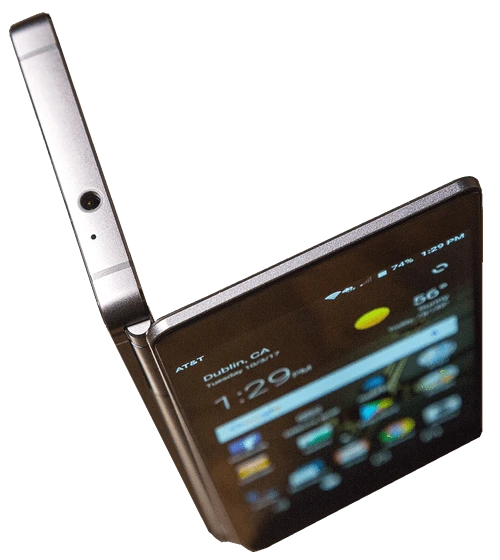 Camera
One of the other unique things about this dual-screen device is using the camera. Since it has dual-screens it's impossible to have more than one camera on the device. But, that's ok because the 20MP camera uses both screens. One screen serves as the selfie, or front-facing, screen, and the other screen serve as the rear-facing main shooting screen. It opens by default in selfie mode, and when you select the other camera it tells you to flip the entire phone around.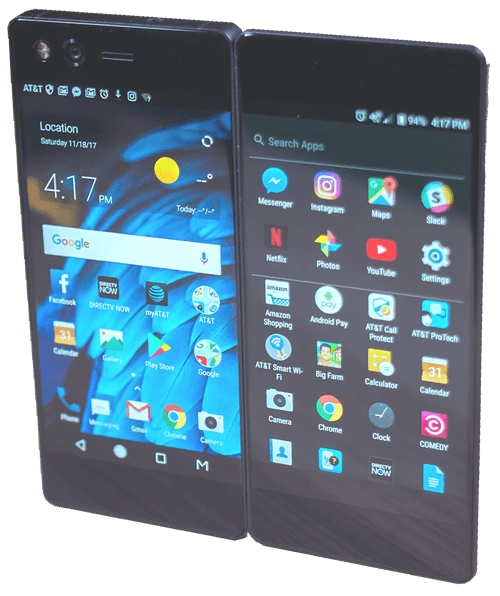 Features
This is a product that isn't meant to change any of ZTE's product line. In fact, it's the first rendition of this new lineup that they have. They say it's a platform that they are going to use going forward.
ZTE also kept some of the techs that we already a reused to and like. Number one thing they kept was the 3.5mm headset jack and included the headphones in the box.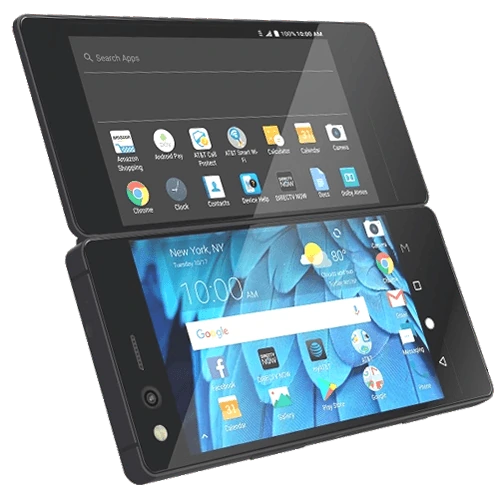 The charging block seems to support quick charging and it's not very big and cumbersome. I like the smaller charging blocks for all of my devices.
The power button is also a built-in fingerprint reader for easier and faster logins. Some of you may remember back in the day when you could set your multi-function keys to do what you wanted them to do. ZTE has kept that around as well, it's called the Quick Launch key and you can set its shortcuts to your desire. Basically, you can set it up as you feel is most comfortable for you.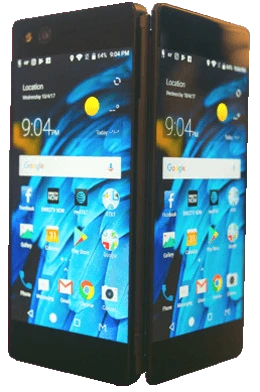 Conclusion
So, in closing, if this is something that you think you would be interested in, you definitely should keep your eye on it, and you can best do that through AT&T at this point. It's a cool phone, and in some ways I wish that my iPhone had two individual screens. I don't need a booger device to hold, I just need more screen real estate and this seems to lock that up.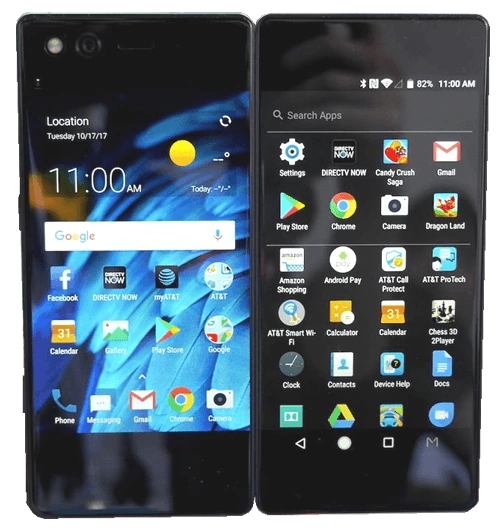 If you need to get cash for old ZTE phone consider Selling ZTE Axon M Dual-Screen Phone to SellLaptopBack!