Origin Evo15-S Boutique Gaming Laptop
Oct 18, 2017
Always talking about the run-of-the-mill brands can get a bit boring as the information is out there on the inter-web in great abundance. It's our goal to also introduce some brands and machines that maybe aren't so popular but still have good, or great, features. Let's get to it.
Origin PC is a boutique PC company that makes custom desktops, custom laptops and the Evo15-S is their custom, super thin, gaming laptop. When you open the original box you will, of course, find the laptop, charger, a branded neoprene carrying case and also an origin T-shirt.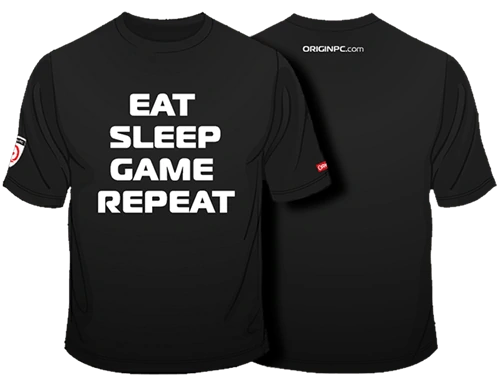 The top lid is black anodized aluminum with the Origin logo etched in. It doesn't light up like an Apple logo or anything like that. It's just there to let you know who made it. There are a bunch of paint options to choose from when you order and it won't set you back very much. The bottom plate is also aluminum with a suede material up by the exhaust vents to keep the temps tolerable when it's sitting on your lap.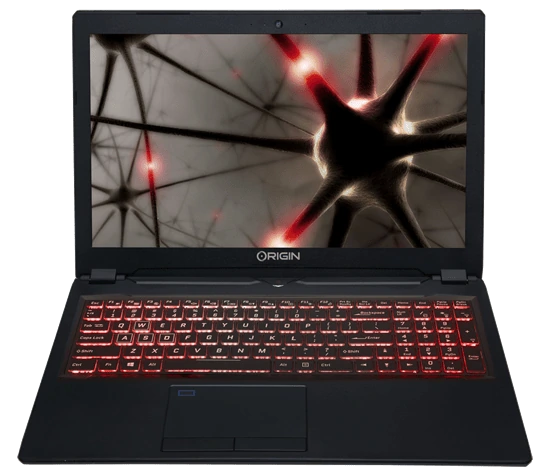 There is easy access to open it up. In the event that you would like to swap out the 2.5-inch drive. But if you want to upgrade the RAM or PCIe drive, you will have to dig a bit deeper into it.
The screen flex is not bad and it has a sturdy chassis. When it comes to the keyboard deck and palm rest area there is a bit of flex. The hinges have good tension. But they don't span the entire length of the screen. They are only tucked tightly into the corners and are pretty narrow. Luckily, it seems solid and well made and at first look here don't seem to give the impression that they will break like others build like this.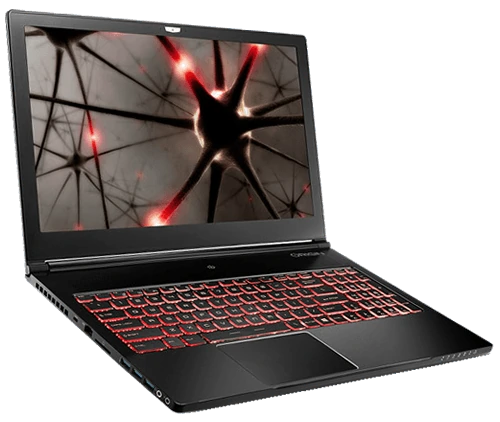 Ports
Ports along the right-side include a USB-C 3.1, an SD reader, full-sized HDMI, mini-display and an Ethernet port. Along the opposite side, there are two more USB-C 3.0 ports, and the audio and headset ports, oddly enough, they located the charging port in the middle of the machine and not the back like typically found and this can cause a small chaotic even with tangling cords when it's plugged in to charge.
This machine is not one of the cheapest out there with its $2,200 USD price tag. There is an almost identical laptop from MSI called the GS60 Ghost Pro, and when you configure it match this Evo's specs, the Origin is about $200 more. However, you do get a better customer service end of the house.

Design
On the inside of this machine you will find the same materials that were used on the outside and thus those fingerprints are going to constantly be visible, but at least it's easy to clean. You'll find that the keyboard is off centered due to the numeric keypad, but for typing and gaming, it's great. The feedback and the key travel are both good and very comfortable to use. It also has a very customizable SteelSeries Lighting that allows you just adjust zones of the keyboard in different colors if that's what your heart desires.
The textured plastic trackpad is OK. Their activation pressure doesn't seem consistent for the buttons, but, the tracking is accurate. The clicking mechanism is not greatly satisfying, but since it's a gaming unit you will most likely have a mouse connected.
One design feature that is maybe questionable is the grill above the keyboard. It's a direct shot straight to the fans and motherboard. So if any liquid gets in there, you're in trouble for some considerable damages.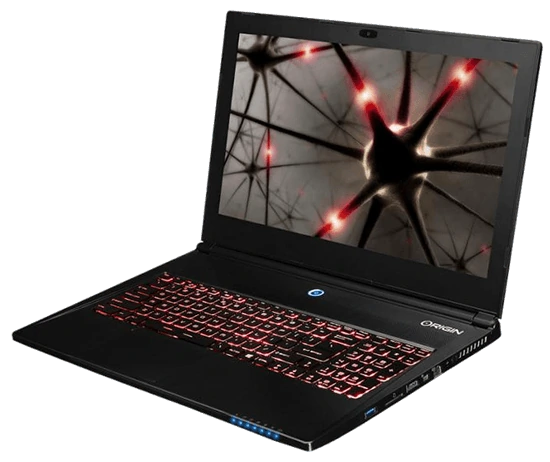 Display
The screen is a 15.6-inch, 1080p, IPS panel with a matte finish that shines very bright and has good contrast. There is some light-bleed in the corners and the bezels are pretty wide. But overall the display is really well designed. There is also an option for a 4K display for an extra $100. Its color accuracy is 92% for sRGB and 71% for Adobe RGB.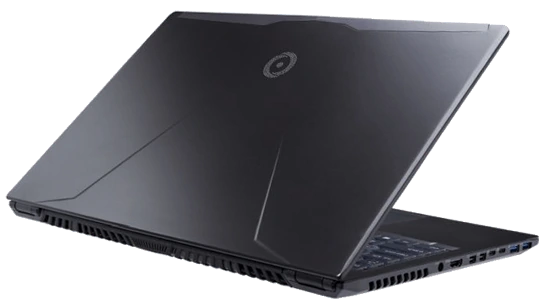 Performance
The solid state drive they included is a 256GB (PCIe) powerhouse. It has read speeds of 1043MB/s and a crazy 2484MB/s write speeds. The second hard drive reads at 143MB/s and writes at 134MB/s. It's a SATA 3, 7200 RPM HDD.
It is running a quad-core Sky Lake i7-6700HQ. It's like the standard Sky Lake gaming CPU and when combined with a 970M and 16GB of RAM, this setup is a great performer. Light-weight and moderately demanding games set at 1080p are easily handled at 60fps on ultra settings. In order to hit that 60fps on open field games and heavier games, you may have to adjust your settings to medium. On ultra settings, these higher demanding games are going to run about 30 fps.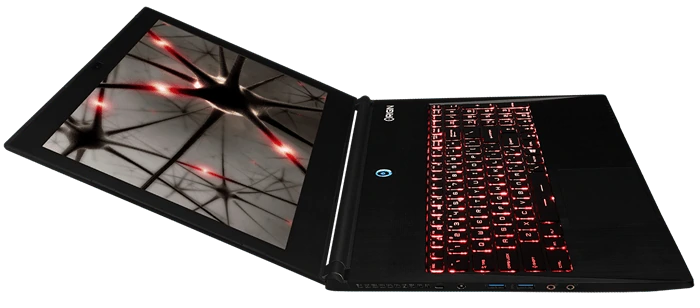 Battery
The battery is rather small for this type of machine. It's only a 40 watt-hour battery back that will yield about 2 hours of regular use. And when running games only about an hour. This is the trade-off for having such a thin gaming laptop.
The speakers are down-firing that sound decent because it has an upgraded sound card; a Sound Blaster Cinema 2 card. So, if music and sound are important to you, it's good to know ahead of time that this will deliver.
Under load, this unit does get pretty loud. Even when it is idling you'll hear the fans. Since they did so well cooling the device you won't get much up or down throttling. Since the 970M is such a hot chip it needs a ton of outwardly forced air to keep it from too much throttling.
So there you have it. Something new, reliable, well built and expensive.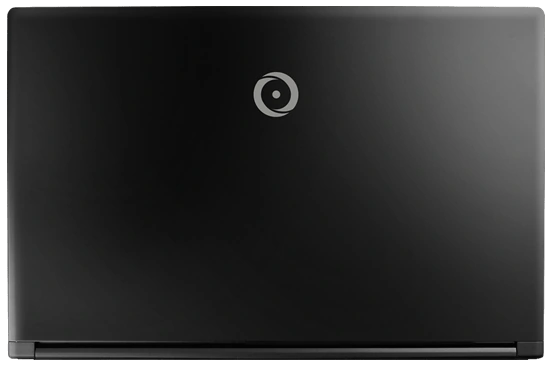 Need to clean up your old stack of used Origin Laptops?
Sell Origin EVO15-S Laptop
for cash online!