Every phone that has come out in the past year or so has had its own thing, or gimmick. Some have elongated screens, some have had dual cameras, some of them have accessories that you can snap onto the back of your phone. Not all of these things are bad and some are quite good. But they are always ways for smartphone makers to take their otherwise very similar devices and make then a little bit different. HTC's new U11 isn't unique, but it definitely has its own gimmick. Before we get into that, lets first talk about the parts of the phone you actually care about. For the most part, the U11 is a really good premium smartphone.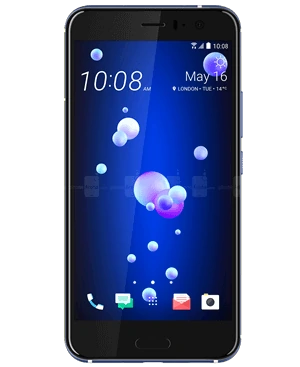 Pricing
The U11 is $649 USD unlocked from HTC, or just under $700 if you get it from Sprint. Sprint is the only carrier selling the phone in the US. That's premium pricing right up against the best the phones you can get from Apple or Samsung. Now, fortunately, the U11 can hang in this premium space. It's got a great 5.5" display that's vibrant and colorful, a premium build and a really eye-catching design. It's got a solid and reliable camera and really fast performance. The 11's glass back is really vibrant and reflective, especially the blue option.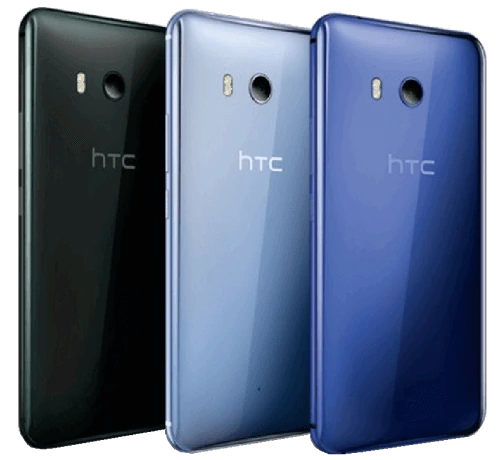 Water resistance
As typical from HTC, it is really well-made too. It's fully water-resistant with an IP67 rating just like the iPhone 7. With glass there are compromises and this one is both a fingerprint magnet and it's pretty slippery to hold. Now, HTC throws in a basic plastic case in the box of the U11. But that gets scratched up really quickly and covers up the cool color, so it's kind of a poor compromise.
Performance
We've been most impressed with the U11's fast performance. It's got a Qualcomm Snapdragon 835 processor and 4GB of RAM. It could be the fastest android phone outside of Google's own Pixel. Apps open really quickly, the interface is really fluid and scrolling it just as smooth as you'd want it to be.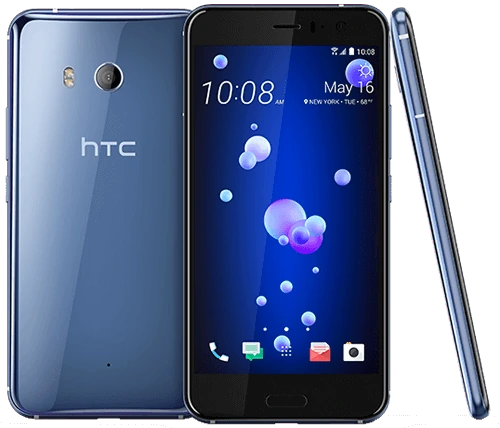 Camera
The U11's 12MP camera is also really impressive. It can take good photos in almost any lighting conditions and even captures steady 4k video with something 3D audio. It may not win every head-to-head competition with a Pixel, Samsung Galaxy S8 or iPhone 7, but the U11'a camera didn't leave us wanting for more.
Sound
The U11's speakers are really loud and really clear, so if you've been a fan of HTC's BoomSound speakers in the past, you won't be disappointed here. However, you may be disappointed with the lack of a headphone jack. It's as annoying here as it is on any other phone that doesn't have one. HTC does include an adapter and a set of surprisingly good USB-C headphones in the box. But those headphones only work with the U11. They won't fit a laptop, mp3 player or whatever you carry around. Only you know if this would be a problem for you. It didn't take us long to miss the audio jack when driving and we couldn't connect to our aux ports.

Battery
Battery life could be better. It's not that it's bad, it just isn't as snappy as the rest of the phones. Most days we were able to get through the day without charging up, but this really isn't a small phone and to be using it for a whole day without a charge is decent.
Software
Out of the box, the HTC U11 is running the latest software from Google Android 7.1.1 and it has some light customization from HTC. The software is great. it's fast, easy to use and it's not too far away from what Google offers on the Pixel. The U11 even supports app icon shortcuts in the standard launcher. There's not one, but two intelligent assistants on the U11, and soon there is going to be a third. You already know how the Google Assistant works and you can use Google to launch it even when the screen is off, and HTC included their own assistant to give you tips on how to use the phone efficiently. However, Google's Assistant is still better.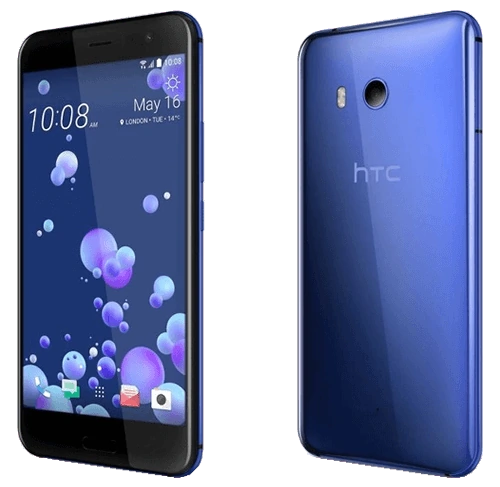 Conclusion
So, at the beginning of this, I said there was going to be a specific gimmick to this phone and here it is. HTC expects you to squeeze the sides of the phone to do things. You can launch an app, turn on a flashlight, launch Google Assistant or do other tasks with either a short or long squeeze. The feature works as advertised and we had no problems with activating it, but, we're just not sure why we'd ever want to do this. There are already quicker and more comfortable ways to already do these tasks and squeezing the sides of the phone never feels normal nor intuitive. It' really is a forgettable feature.
It's a really good smartphone that doesn't have an edge-to-edge screen, it doesn't have a dual-camera setup and it doesn't have modular accessories that you can snap onto the back of. It's very much a traditional smartphone just like we've expected smartphones to be over the last 10 or so years.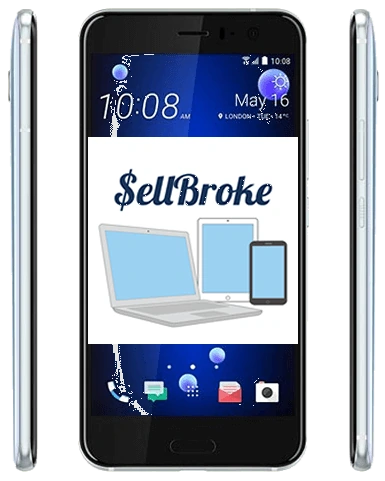 Looking to get rid of your old HTC phone?
Sell HTC U11 64GB UNLOCKED Phone
online for top cash!
DATE: 07-13-2017